Government Jobs - In India, a government job or sarkari naukri is the dream of the maximum number of youth and hence much coveted. A government job is preferred because of the stability and security it offers, not to name the respect given to it in society. However, government jobs are numerous and of various types and hence many aspirants look for information on how to secure a government job, what is its eligibility, process to apply and more. This article deals with the various types of government jobs that can be looked at by students aspiring to serve the government.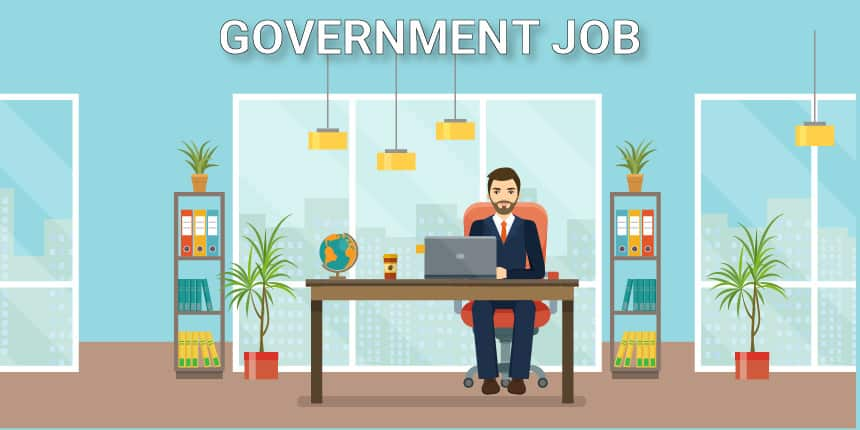 How to apply for a Government Jobs?
Well, there are two ways to enter into government jobs
Jobs through direct joining:- A few government job vacancies are filled through direct openings. Generally, these openings are for higher designations.

Jobs through an entrance test:- Almost 95% of the government jobs are filled in this way. All the popular exams like-Bank PO, UPSC, SSC come under this category.
Types of government jobs
1. Central Government Jobs:- These jobs are varied and are in all the various departments, bodies associated with the central government of the country. The central government jobs are generally through entrance tests for the entry level positions and are conducted by various bodies. Some of the major well-known recruitment bodies are as follows:
Union Public Service Commission (UPSC)

Staff Selection Commission (SSC)

Institute Of Banking Personnel Selection (IBPS)

Railway Recruitment Board (RRB)
List of Exams for Central Government Jobs
Conducting Bodies

Exam Name

UPSC

SSC

IBPS

Regional Rural Bank-Assistant

RRB

Independent Exams

(Not Conducted by any Exam Body)

State Bank Of India-Junior Associate

NABARD Grade' B' Officer, Etc.
The above-mentioned exams for the various central government jobs are held regularly every year. However, there are many which are not held regularly but are much anticipated and coveted. A tentative list of such exams is also mentioned in the table below.
Other Popular Exams for a Government Job
2. State Government jobs - With 29 states being governed by their respective governments, its is no wonder that there are many state government jobs and that these are also in much demand. The state government jobs are classified as per designation and qualification and are listed accordingly below.
Types of State Government Jobs
Class-II (Gazetted) through state public service commission

Sub-Divisional Magistrate(SDM)

Deputy Superintendent Of Police(DSP)

Block Development Officer(BDO)




Class-III (Non-Gazetted)

Assistant Development Officer (ADO)

Class-IV

Multi Tasking Staff (MTS)
Some criteria applicable to state government jobs
While central government jobs are open to every eligible aspirant in the country, state government jobs are open to residents of the state who are domiciled there. This is to ensure that the interests of the residents of the state are preserved. Some benefits that are accrued with these jobs are native postings with job security and a good pay scale,
3. Other Popular Government Jobs
In addition, SSC & Banking exams are very popular government jobs that are preferred. These jobs are in high demand for the good pay scales and the career they offer.