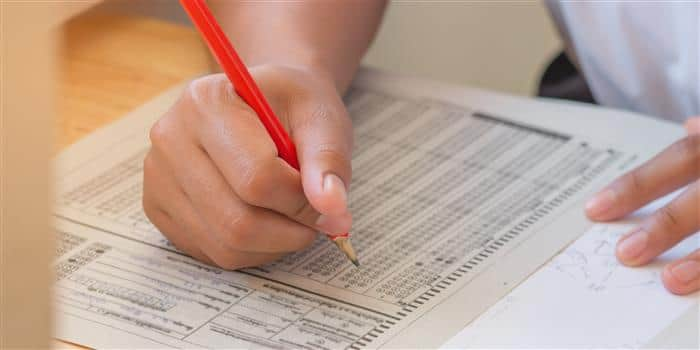 NDA Exam Pattern 2018 – The exam pattern of NDA 2018 has been prescribed by Union Public Service Commission (UPSC). With the help of NDA exam pattern 2018, candidates can get an idea regarding the number of subjects, time duration, total marks and marking scheme of the exam. According to NDA 2018 exam pattern, the written examination comprises two subjects – Mathematics and General Ability Test (GAT). Each paper is conducted for 2 ½ hours duration. Total 900 marks have been allotted for written examination. Candidates qualifying the written examination will be called for SSB Interview. The SSB Interview carries total 900 marks. NDA 2 has been conducted offline on September 9, 2018. Read below for more details on NDA exam pattern 2018. 
Latest: NDA 2 Answer key 2018 - Check here

             NDA 2 Result 2018 - Check here
             NDA Question papers 2018 - Check here
Highlights of NDA 2018 Exam Pattern
Stages of the exam – The examination is conducted in two stages - Written and SSB Interview. Those qualifying the written examination are called for SSB Interview.  Final selection is done based on a candidate's performance in written examination and interview.
Mode of Exam – The written examination as per NDA exam pattern is conducted in the offline mode
Duration of the exam – The total time duration of the written exam is 5 hours. Each paper is held for 2 ½ hours.
Exam timings – According to NDA exam pattern 2018, the exam is held in two shifts. Mathematics paper is held from 10 am to 12.30 pm while GAT is conducted from 2 pm to 4.30 pm.
Number of papers  – There are two papers – Paper 1: Mathematics and Paper 2: General Ability Test. The GAT section is further divided into two sub-sections – English and General Knowledge.
Number of questions – Mathematics section carries 120 questions while GAT contains 150 questions.
Type of questions – All questions asked in both subjects are objective type. There are four options out of which candidates have to select one as correct answer.
The language of question paper – The medium of question paper is English and Hindi
Marking Scheme – For each correct answer in Mathematics, candidates will be allotted 2.5 marks. Candidates will be awarded 4 marks for every correct response in the GAT section. For wrong answer, 1/3 of the marks assigned to that question will be deducted as penalty. If a candidate marks more than one answer then it will be treated as the wrong answer. If any question is left blank then no mark will be deducted as penalty.           
Total marks – Marks allotted for Mathematics section is 300 while it is 600 for GAT according to NDA 2018 exam pattern. The English part of GAT section carries 200 marks while the General Knowledge part carries 400 marks. 
NDA Exam Pattern
Papers

Subject

Code

Duration

Maximum marks

Paper 1

Mathematics

01

2 ½

300

Paper 2

GAT

02

2 ½

600

Total

900

SSB Interview

 

900

Grand Total 

1800
SSB Interview
The SSB procedure consists of two stages - stage 1 and stage 2. Only those candidates who qualified stage 1 can appear for stage 2. The stages of SSB Interview are explained below:
The stage 1 of SSB Interview comprises Officer Intelligence Rating (OIR) tests and Picture Perception and Description Test (PP&DT).
The stage 2 of SSB Interview comprises Group Testing Officer Tasks, Psychology Tests and the Conference. These tests are conducted over 4 days.
NDA 2018 Syllabus
The syllabus of NDA outlines the topics from Mathematics and GAT that candidates need to prepare for the exam. The syllabus has been defined by the exam conducting authority, UPSC. Candidates can check the topics required for the syllabus in the table below.
Topics asked in NDA paper
Subject

Topics

Mathematics

Algebra, matrices and determinants, Trigonometry, Analytical Geometry of two and three dimensions, differential calculus, Statistics and Probability, Vector Algebra and Integral calculus and differential equations

GAT

English, Physics, Chemistry, General Science, Social Studies, Geography and Current Events

 
Union Public Service Commission has announced the subject-wise distribution of marks. Candidates can find the same below -
NDA Paper Pattern: Subject-wise distribution of marks
| | | |
| --- | --- | --- |
| S.No. | Subjects | Marks |
| 1. | Maths | 300 |
| 2. | English | 200 |
| 3. | Physics | 100 |
| 4. | Chemistry | 60 |
| 5. | Geeneral Science | 40 |
| 6. | History, Freedom Movement, etc. | 80 |
| 7. | Geography | 80 |
| 8. | Curent Events | 40 |
Candidates can also check the graphical representation of marks distribution of the NDA question paper.