VYAPAM Result 2019 - Vyavsayik Pariksha Mandal (VYAPAM) or Madhya Pradesh Professional Examination Board (MPPEB) declares the result of VYAPAM for various posts at different time and dates. VYAPAM result 2019 will be announced for posts like that of Assistant Grade II, Naib Tehsildar, Steno Typist, Field Assistant, Deputy Manager, Investigator, Assistant Account Officer, Patwari, Deputy Engineer, Lab Technician, Radiographer, Teacher Eligibility Test (TET), etc. PEB results 2019 may be announced in offline or online modes for the different posts. For offline result of VYAPAM, candidates have to simply download the result PDF and find their roll numbers in that. However, for checking VYPAM results online, candidates have to enter the log in details.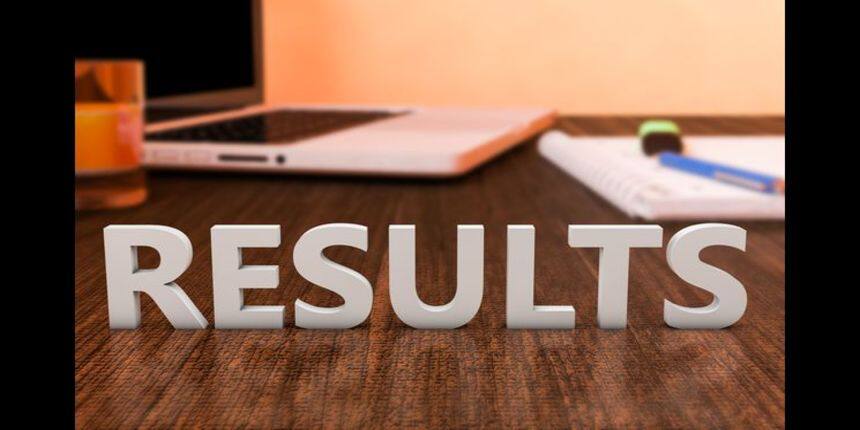 VYAPAM Recruitment 2019
The number of specific VYAPAM vacancy is not known as the vacancies for different posts would be different and will be announced. It will be known as and when the official VYAPAM notification for 2019 is released. However, to find out the details about notification, eligibility, application form, admit card, result, cut off, etc., candidates can click on VYAPAM recruitment 2019. 

Important Note: 
As VYAPAM 2019 results announcements will be made in both modes (online/offline) for various posts, we have mentioned below processes for both the modes.


What can be checked through VYAPAM Results 2019?
Candidates can know their sectional marks scored, overall or total marks scored in their respective papers, qualifying status of the candidates as per the different posts.


What after PEB Result 2019?
After the MP VYAPAM results declaration, candidates can download the scorecard wherein some of them (of different posts) may also carry the sectional and overall cut off. More details about VYAPAM cut off 2019 can be found below. 
How to check MP VYAPAM Result in Offline Mode
Go to the official website of VYAPAM and click on the result link 

A PDF file will open in front of you 

Press Cntrl+F and enter your registration/roll number to find out if your roll number is there

If your roll/registration number is there, this means that you have qualified the exam

Download the PDF file of VYAPAM results 2019
How to check VYAPAM Result 2019 Online
Go the PEB or VYAPAM official site and click on the respective result link

A log in window will open up

Enter the required credentials – roll number and password/date of birth 

Click on Submit button and you can check your marks/score
MP VYAPAM Results 2019 for All Posts
| | |
| --- | --- |
| Post | Result Links  |
| Assistant Director |  Download Here  |
| Assistant Grade II |  Download Here |
| Naib Tehsildar |  Download Here |
| Assistant Account Officer |  Download Here |
| Deputy Manager |  Download Here |
| Deputy Engineer |  Download Here |
| Inspector |  Download Here |
| Steno Typist |  Download Here |
| Field Assistant |  Download Here |
| Investigator |  Download Here |
| Patwari |  Download Here |
| Teacher Eligibility Test (TET)  |  Download Here |
| Lab Technician |  Download Here |
| Radiographer |  Download Here |
| Supervisor |  Download Here |
VYAPAM Cut Off 2019
MP VYAPAM cutoff would be different for different categories and different posts. The cut off of VYAPAM 2019 for Radiographer would be different than that of an Inspector. PEB cutoff is the minimum score/marks which candidates must secure in order to be considered for the respective posts. Failing to secure the minimum VYAPAM cutoff would mean that the candidates are ineligible for the recruitment. Check MP VYAPAM cut off scores from the table below for different posts. 
VYAPAM Cutoff
| | |
| --- | --- |
| Post | Cutoff Links |
| Assistant Grade II |  Download Here |
| Naib Tehsildar |  Download Here |
| Assistant Director | Download Here |
| Assistant Account Officer |  Download Here |
| Deputy Manager |  Download Here |
| Lab Technician |  Download Here |
| Deputy Engineer |  Download Here |
| Supervisor |  Download Here |
| Field Assistant |  Download Here |
| Patwari |  Download Here |
| Inspector |  Download Here |
| Teacher Eligibility Test (TET)  |  Download Here |
| Radiographer |  Download Here |