Ministry of Home Affairs Recruitment 2019
Ministry of Home Affairs Recruitment 2019 - Ministry of Home Affairs keeps on inviting applications for the different posts time to time to fill the MHA vacancies across its different departments. MHA jobs include the list of openings for the posts like Compiler, Canteen Attendants, Deputy Director, Scientific Officers, Zonal Director, Reception Officer, Joint Assistant Director, Assistant Custodian, Accountants, Parliament Assistant, Sub-Editor, Research Officer, Field Retainers, Office Retainers, Chairperson, Deputy Inspector General/ Fire, Personal Assistant, Private Secretary, Section Officer, Assistant Engineer, Manager, Parliamentary Reporter, Specialist, Consultant, Multitasking Staff, Technical Director, etc.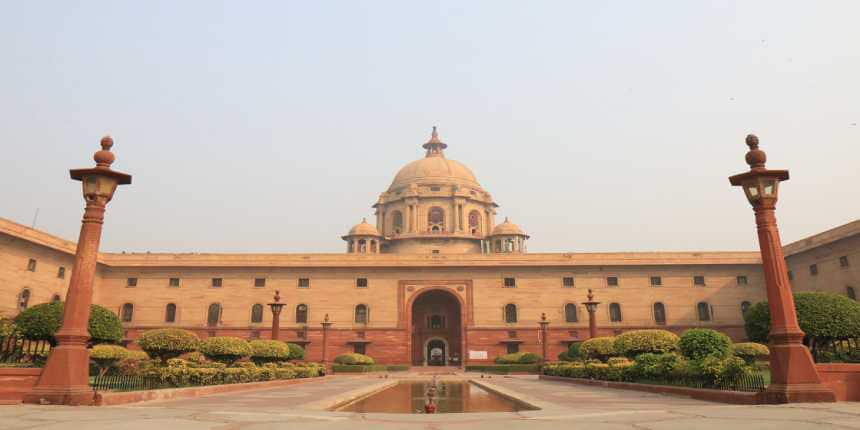 We have provided here all the upcoming and latest openings in Ministry of Home Affairs to make you stay updated with the MHA jobs and their dates. The notifications for MHA recruitment are uploaded here and the other relevant links like that of eligibility, application, result, etc. have been provided in the tables below. Job seekers can refer to Ministry of Home Affairs jobs 2019 here and apply for the relevant posts by clicking on the links below. 
Ministry of Home Affairs Recruitment 2019 Apply Online
The applications for Ministry of Home Affairs jobs are available online. To apply for various posts candidates have to fill the Ministry of Home Affairs Recruitment 2019 application form online entering all the details required. The first step for the jobs at MHA for MHA nic in recruitment would be to fill the application form for the relevant post. 
MHA Recruitment - Ministry of Home Affairs Departments
MHA departments or Ministry of Home Affairs departments include the following:


Department of Border Management
Department of Internal Security
Department of J & K Affairs
Department of Home
Department of Official Language
Department of States
Ministry of Home Affairs Vacancies 2019
The total number of vacancies, as per the different posts in different departments for MHA Jobs may keep on varying and changing. We are updating the links of the application forms, notification, MHA vacancy, and other events here. 
Ministry of Home Affairs Recruitment 2019 – Notification 
Post 

Vacancies

Eligibility Criteria

Notification

Result/Selection List

Chairperson

To be announced

To be mentioned 

Download Here

To be announced

Director, National Cyber Coordination Centre (NCCC)

1

BSc./B.Tech/BE+Work Experience

To be announced

Group A B and C posts at LPAI Secretariat, New Delhi

40

Check in Notification

To be announced

Consultants for NATGRID

NA

NA

NA

Laboratory Technician Grade-I in National Fire Servive College, Nagpur

6

BSc.+additional experience

To be announced

Chief Instructor in National Fire Service College, Nagpur

NA

BSc.+additional experience

To be announced

Joint Director and Consultant in (NIDM)

1+2

Post Graduation+Additional experience

To be announced

Deputy Director General (DDG) in Narcotics Control Bureau (NCB)

1

Refer notification

To be announced

Parliament Assistant

1

Refer notification 

To be announced

Deputy Inspector General

To be announced

To be mentioned 

Download Here

To be announced

Deputy Director

To be announced

To be mentioned 

Download Here

To be announced

Joint Assistant Director

To be announced

To be mentioned 

Download Here

To be announced

Scientific Officers

To be announced

To be mentioned 

Download Here

To be announced

Zonal Director

To be announced

To be mentioned 

Download Here

To be announced

Assistant Custodian

To be announced

To be mentioned 

Download Here

To be announced

Compiler

To be announced

To be mentioned 

Download Here

To be announced

Canteen Attendants

To be announced

To be mentioned 

Download Here

To be announced

Reception Officer

To be announced

To be mentioned 

Download Here

To be announced

Accountants

To be announced

To be mentioned 

Download Here

To be announced

Parliament Assistant

To be announced

To be mentioned 

Download Here

To be announced

Research Officer 

To be announced

To be mentioned 

Download Here

To be announced

Sub-Editor

To be announced

To be mentioned 

Download Here

To be announced

Field Retainers

To be announced

To be mentioned 

Download Here

To be announced

Office Retainers

To be announced

To be mentioned 

Download Here

To be announced

Personal Assistant

To be announced

To be mentioned 

Download Here

To be announced

Private Secretary 

To be announced

To be mentioned 

Download Here

To be announced

Section Officer

To be announced

To be mentioned 

Download Here

To be announced

Assistant Engineer

To be announced

To be mentioned 

Download Here

To be announced

Parliamentary Reporter

To be announced

To be mentioned 

Download Here

To be announced

Manager Grade-II  (Dept. of Canteen)

Assistant Manager-cum-Store Keeper (Dept. of Canteen)

1

1

To be mentioned 

To be declared

Consultant

To be announced

To be mentioned 

Download Here

To be announced

Specialist

To be announced

To be mentioned 

Download Here

To be announced

Multitasking Staff

To be announced

To be mentioned 

Download Here

To be announced

Technical Director

To be announced

To be mentioned 

Download Here

To be announced

 

Director in National Fire Service College, Nagpur

 1
 NA
 Download Here
 To be declared
 

Constable in National Crime Records Bureau

 4
 NA
 Download Here
 To be announced
Director 

Deputy Secretary (Non-CSS posts) in Cyber and Information Security Division 

2
7
NA
Download Here
To be declared