SBI Clerk Study Plan 2019
SBI Clerk Study Plan 2019 - Preparing and studying for SBI Clerk can be both frustrating and difficult. However, there are certain things candidates can do to make their SBI Clerk study plan more efficient (waste less time) and effective. But the major challenge that candidates face while making a study plan for SBI Clerk is figuring out what kind of study schedule works and will best prepare them to succeed.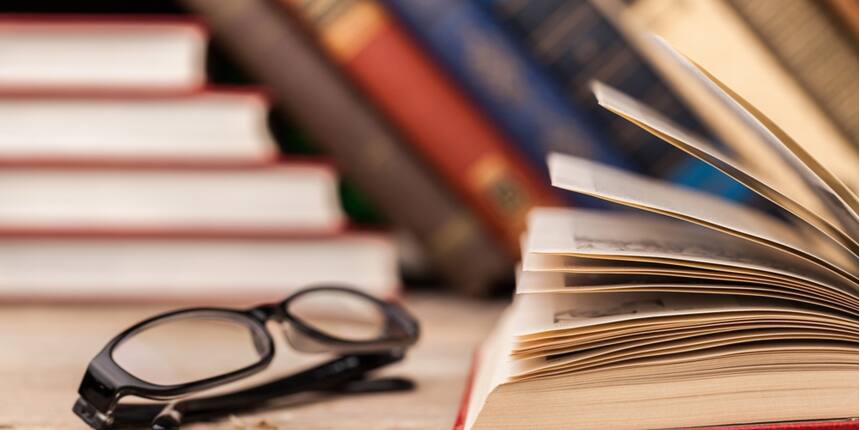 While some of the candidates have been preparing for SBI Clerk for months, others have just started off their preparations. If they want to leave a mark this time, then they need to put their best foot forward while planning and preparing for the exam. As more than, 8653 vacancies have been announced by the exam conducting authority.
What is SBI Clerk Study Plan?
A study plan is an organized schedule that outlines study times and learning goals. SBI Clerk study plan not only helps you become more organized, but it also holds you accountable for your own learning and outcomes.
SBI Clerk Study Plan – Know All About It
As the saying goes by, "By failing to prepare, you are preparing to fail." —Benjamin Franklin.
It is true that if you do not set goals beforehand or plan ahead in life, you will not be able to acheive your goals. But, before preparaing study plan, candidates must also know the SBI Clerk exam pattern and syllabus for better understanding. Not only this will help them to get organised but also put candidate's mind at ease and eliminate all the negative thoughts while preparation. Check below the the important highlights for the prelims and mains.
SBI Clerk 2019 – Prelims
Specifications

Overview

Exam Mode

Computer-Based

Sections

Reasoning Ability

Numerical Ability

English Language

Exam Duration

1 hour

Total Questions

100

Total Marks

100

Negative Marking

0.25

SBI Clerk 2019 – Mains
Specifications

Overview

Exam Mode

Computer-Based

Sections

General/Financial Awareness

Quantitative Aptitude

Reasoning Ability & Computer Aptitude

General English

Exam Duration

2 hours and 40 minutes

Total Questions

190

Total Marks

200

Negative Marking

1/4th marks

Candidates must also be aware of the important topics and different sections to be covered. Read below some of the topics and sub-topics that are asked in the exam.
Reasoning - Directions & Arrangements (Circular Arrangements), Codes (Sentence Coding), Critical Reasoning, Syllogism, Analogies (Meaning Based + Logical), Data Sufficiency, Sequential Output Tracing, Visual Reasoning

English Language - Reading Comprehension, Jumbled Sentences, Paragraph Completion

Numerical Ability - Simple Interest and Compound Interest, Profit & Loss, Time and Work, Sequence & Series and Probability.
SBI Clerk Study Plan – Refer and read the best books
For preparation, it is important that candidates go through some good books for understanding the concepts and prepare well for SBI Clerk. With the availability of internet one can find sample papers, solve test papers and take mock tests but only books can clear the concepts and it is rightly said by John Milton, "A good book is a precious lifeblood of a master spirit." So, it is recommended to candidates to make a list of best books for making SBI Clerk study plan. Check some of the best books for Prelims and Mains.
SBI Clerk Books for Prelims and Mains
| | | | |
| --- | --- | --- | --- |
| Reasoning Ability | Quantitative Aptitude | English Language | General/Financial Awareness |
| Modern Approach to Verbal & Non-Verbal Reasoning (Revised Edition) | Mathematics Class 11th and 12 th - R.D. Sharma | Word Power Made Easy | Pratiyogita Darpan |
| Test of Reasoning by Edgar Thorpe | Fast Track Objective Arithmetic - Arihant Publication | High School English Grammar & Composition | Manorama Year Book |
| Lucent's Reasoning | Quantitative Aptitude for Competitive Examinations - R.S. Aggarwal | Objective English by Edgar Thorpe | Lucent's General Knowledge |
Also Read: Best Books for SBI Clerk Preparation
SBI Clerk Study Plan – Devise a plan and stick to it
Now that you have study materials for SBI Clerk, it's time to plan each day and start preparation for SBI Clerk. In order to make SBI Clerk study plan you have to prepare a timetable and divide your time equally among all the sections, subjects, topics and sub-topics. Stick to the timetable so that you can complete your syllabus as per the limited time you have. Try not to skip or leave any topic for last minute preparation.


Simple Strategies for making SBI Clerk Study Plan more efficient
Get your concepts clear

Start your preparation with the basics

Make short notes

Make your preparation fun by using visual aids

Take break in between SBI Clerk Preparation
SBI Clerk Study Plan – Make your Preparation Interesting
To make your preparations and revision interesting, candidates can also watch preparation videos. A visual aid can be more effective and helpful when revising. This will help you to quickly recall everything you need to know during the exam. There are many YouTube exam preparation channels where you can subscribe and get to learn more.
Test yourself: Practice, Know and get Better
"Practice makes a man perfect" rightly said by John Adams. Just by going through the syllabus and reading best books will not help the candidates. To know where they stand in terms of preparation, they need to practice sample papers, solve previous years SBI Clerk question papers and take mock tests. By practicing, candidates will be able to the how much more they need to prepare and what all they need to do for getting better.


SBI Clerk Study Plan 2019 – Revision
Year after the year, candidates try many strategies to make their revision interesting. During revision, you can use the short notes to go through the topics or certain sections. Also, do not spend too much time on revision. Try to be quick and do not ignore the revision stage as it is the important part of the preparation for SBI Clerk 2019. While revision keep the following points in mind:
Teach someone (Teaching someone else will organise your thoughts in a clear and structured manner)

Qizzing (Their are certain mobile applications that candidates can use to test themselves)


SBI Clerk Study Plan 2019 – Regular Breaks
Many candidates think it's best to study for as many hours as possible, this can actually result in unproductive and after a certain period of time you won't understand the concepts. Several studies have shown that for possession of knowledge, taking regular breaks really helps.Taking breaks from studying every ninety minutes can improve both focus and attention. During your break, do not think about studies, enjoy the break.


SBI Clerk 2019 Study Plan - Try not to take new topics
Try not to take any new topics at the last stage of preparation as this might create confusion. You must concentrate on the important and selective topics that needs to be revised. Do not complicate your revision by starting anything new.


SBI Clerk 2019 Study Plan - Tips to Follow while Preparation
It is important for the candidates to give their best in the exam but apart from that they must keep in mind certain tricks and tips:
Prepare short notes

Do not take stress

Take online mock tests

Take proper sleep

Meditate

Stay hydrated and eat healthy

Lastly, stay positive and confident
Latest Articles
Check out the best books for SBI Clerk exam preparation for pr...
23 Mar 2021
SBI Clerk 2021 Preparation Tips and Tricks - Candidates must g...
18 Mar 2021
Questions related to Preliminary Exam
Showing 1 out of 1 Questions