RAS History Syllabus 2020 for Prelims & Mains - Details Indian history Syllabus
RAS History Syllabus 2020 (Prelims & Mains) - RPSC prescribes the RAS History 2020 syllabus and releases it in the official brochure. In order to score well in the subject as well as qualify the RAS exam, aspirants must be aware of the RAS History Syllabus 2020. The syllabus of RAS History 2020 consists of all the important topics and sub-topics on which the questions will be based. In this article, we have provided the entire RAS History 2020 Syllabus i.e the sections and the chapters that the subject carries. RPSC RAS 2020 details to be released soon. RAS History 2020 Syllabus is same for prelims and main. With a proper strategy and a well put approach, aspirants will be able to crack the exam without a shadow of a doubt. Read the complete article to know more about the RAS syllabus 2020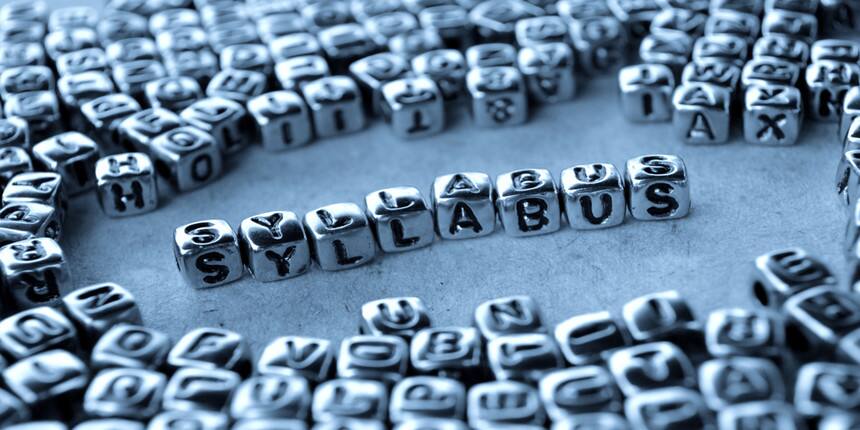 RAS Syllabus History 2020 (Prelims & Mains)
History is mainly divided into three parts. Aspirants can check the subject-wise RAS syllabus History 2020 from the points mentioned below.
Part A - History, Art, Culture, Literature, Tradition, and Heritage of Rajasthan
Major landmarks in the History of Rajasthan from Prehistoric time to close of 18th Century, Important dynasties, their administrative and revenue system.

Heritage of Rajasthan: Performing & fine Art, Handicraft and Architecture; Fairs, Festivals, Folk Music and Folk Dance

Important works of Rajasthani Literature and Dialects of Rajasthan.

Saints, Lok Devtas and eminent personalities of Rajasthan

Salient events of the 19th & 20th centuries: Peasant & Tribal Movements. Political Awakening, Freedom Movement, and Integration.
Part B - Indian History & Culture
Indian heritage: Fine Art, Performing Art, Architecture & Literature from Indus Civilization to British Era.

Socio-religious Reform Movements in the 19th and 20th Century.

Post-Independence consolidation and reorganization – Accession of princely states & Linguistic reorganization of the states

Religious Movements and religious philosophy in Ancient and Medieval India.

History of Modern India from the beginning of 19th Century to 1965 AD: Significant events, personalities and issues.

Indian National Movement- Its various stages & streams, important contributors and contribution from different parts of the country.
Part C - History of Modern World (up to 1950AD)
Imperialism and colonialism in Asia and Africa.

Impact of World Wars.

Renaissance and Reformation.

Enlightenment and Industrial Revolution.
RAS Exam Pattern 2020
Apart from the syllabus, aspirants must also know about the RAS exam pattern 2020. Because the exam pattern provides a better idea about stages of the exam, marking scheme and all. It is extremely vital for candidates to be aware of the exam pattern besides knowing the RAS History Syllabus 2020 and starting the preparations. Therefore, a quick overview of the RAS 2020 preliminary and mains exam pattern has been mentioned below.
RPSC RAS 2020 Exam Pattern
Particulars

Details

Name of the exam

RPSC RAS

Preliminary

Subjects

General Knowledge and General Science

Duration of the exam

3 hours

Maximum Marks

200

Type of the question

Objective type

Mains

Subjects

Marks

General Studies-I

200

General Studies-II

200

General Studies-III

200

General Hindi and General English

200

Standard of questions asked in General Hindi and General English

Class 12 level
Other Related Links
Frequently Asked Question (FAQs) - RAS History Syllabus 2020 for Prelims & Mains - Details Indian history Syllabus
Question: How many stages are there in the RPSC RAS exam?
Answer:
There are three stages in the exam - Preliminary, Mains and Personality Test (Interview).
Question: What is the cut off of RPSC?
Question: How many sections are there in RAS History Syllabus 2020?
Answer:
There are three sections in the syllabus for history - Part A, B and C. All these sections are mentioned in the article above.
Question: Where can I find the detailed RAS Syllabus History 2020?
Answer:
You can find the detailed RAS 2020 Syllabus History in the official notification as well as from this article
Question: Is there negative marking in the RAS exam?
Answer:
Yes, there will be negative marking in the preliminary exam and (1/3rd) of the total marks allotted to the question will be deducted if it is found to be wrong.