RRB ALP Result 2020 - Check Scorecard, Region Wise Result, Final Merit List
RRB ALP Result 2020 - RRBs will announce RRB ALP 2020 result for CBT exam after 2 months of exam completion. Candidates can check their result of RRB ALP 2020 from the respective regional website in online mode only. The RRB ALP result 2020 will be released in a pdf file which includes the roll number of all successful applicants. Railway Recruitment Boards conducts RRB ALP exam in three stages- CBT 1, CBT 2 , CBAT and medical. It is to be noted that respective RRBs will also release RRB ALP cut off along with declaration of RRB Group D results. Read the complete article to know more details on RRB ALP region wise result along with score card and other important details.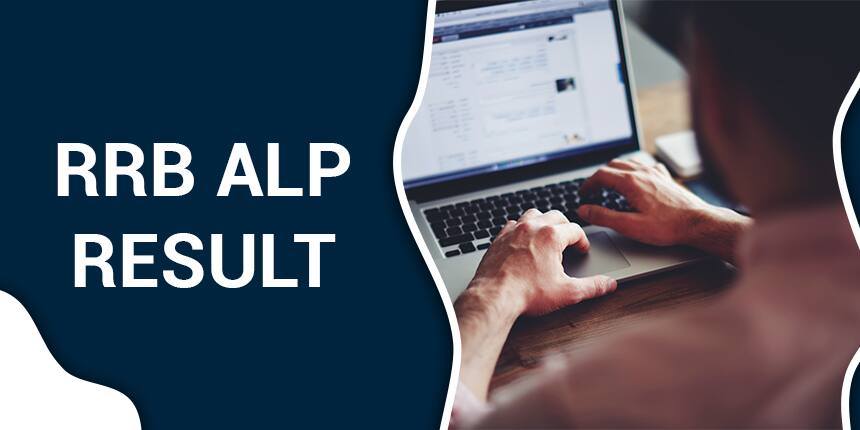 RRB ALP Result 2020 Dates
To keep a track of all important events related to RRB Assistant Loco Pilot exam result, score card and selection process, applicants can use the below given dates to be updated.
Important Dates of RRB ALP 2020 Result
| | |
| --- | --- |
| Events | Dates |
| RRB ALP CBT 1 exam | November, 2020 (Tentative) |
| RRB ALP CBT 1 Result Date | January, 2021 (Tentative) |
| RRB ALP CBT 2 exam | To be notified |
| RRB ALP CBT 2 Result Date | To be notified |
| RRB ALP Final result | To be notified |
How to Check RRB ALP Result 2020?
Visit the respective regional websites of RRBs

Click on the RRB ALP results link available in the result section.

After clicking on it, the result PDF will open a new window

You should check your roll number by using Ctrl+F button

After this download the ALP 2020 Result PDF file for future use.
RRB ALP Result 2020 - Region Wise
Applicants can check the below mentioned table which provides them link to navigate
RRB Assistant Loco Pilot Region wise Result
RRB ALP Result 2020 - Details Mentioned
Candidates will find the given details in the result file
Roll Number of Selected Candidates

Name

Exam Authority

Next Recruitment Process
RRB ALP Score Calculation Formula
RRB ALP and Technician score = Number of correct answer x 1 – Number of incorrect answers x 1/3
RRB ALP Scorecard 2020
The scores of applicants will be calculated on the basis of three parameters – raw score, prorated marks, and normalised marks.
The raw score of ALP exam will be calculated out of total marks 75

While Prorated score be calculated out of 100

After this the normalized marks are calculated to maintain equivalence among various question papers, as the exam is conducted in multiple shifts.
RRB ALP Result Declaration- Tie Breaking Procedure
Applicants should keep in mind that If two or more candidates score the same marks, then their merit will be decided on the basis of their age. The commission uses this tie-breaking procedure at the time of document verification (dv) and empanelling of candidates. So as per this rule, the candidate who is older in age will be placed higher in merit than his/her counterpart.
RRB ALP Final Merit List 2020
Applicants should note that first stage CBT is of qualifying nature.

The merit list of CBT 2 stage will be determined on the basis of total marks secured by aspirants in CBT 1 results.

Railway Recruitment Board will invite applicants for document verification process on the basis of their performance in Second Stage CBT

Candidates should note that the merit list of ALP results will be drawn by counting 70% marks of Part A of second stage CBT while 30% to CBAT.
RRB ALP Result for Previous Years Examination
Applicants can check RRB ALP result previous year statistics given below.
RRB ALP 2018 CBT 2 Result
Respective RRBs had released region-wise results for first stage CBT. Based on CBT 1 results, applicants were shortlisted to appear for the second stage of the exam. The number of candidates selected for the second stage exam of these regions are given in the table below.
RRB ALP CBT 2 Result 2018
| | |
| --- | --- |
| Region | Candidates selected for CBT 2 |
| Allahabad | 197784 |
| Bhopal | 118193 |
| Ahmedabad | 17918 |
| Ajmer | 87169 |
| Bangalore | 73302 |
| Bhubaneswar | 39057 |
| Mumbai | 115060 |
| Bilaspur | 48801 |
| Chandigarh | 81293 |
| Chennai | 63109 |
| Gorakhpur | 47365 |
| Guwahati | 23675 |
| Jammu | 10838 |
| Kolkata | 67577 |
| Malda | 23338 |
| Muzaffarpur | 15964 |
| Patna | 19386 |
| Ranchi | 79554 |
| Secunderabad | 148030 |
| Siliguri | 9331 |
| Trivandrum | 14125 |
| Total | 1300869 |
RRB ALP and Technician Result Statistics
RRB Region

Year

Candidates

appeared

Candidates qualified for DV

RRB Chennai

2012

41,079

1419

2014

52,290

1313

RRB Malda

2014

11,960

623

2012

9364

1129

2011

3858

933

RRB Bilaspur

2014

97,250

2053

RRB Ahmedabad

2014

64,258

942

RRB Bhubaneswar

2014

92,616

2050
Other Related Articles
Frequently Asked Question (FAQs) - RRB ALP Result 2020 - Check Scorecard, Region Wise Result, Final Merit List
Question: Will RRB ALP result and cut off be released together?
Answer:
Yes, RRB will release the result and cut off stage wise exams together.
Question: Where can I check my RRB ALP technician results?
Answer:
The respective regional boards will be released on their website in pdf file in online mode.
Question: Will the marks of CBT 1 be added to the final merit list of RRB ALP results?
Answer:
No, the first stage exam is of qualifying nature; its marks will be added in the final merit list.
Question: Will RRB ALP and Technician Result be declared together?
Answer:
Yes, the commission will declare the result for both these posts together.
Railway Recruitment Boards Assistant Loco Pilot and Technicians Exam (RRB ALP & Technician)