SBI PO Salary 2020 - Structure, Job Profile, In hand Salary
SBI PO Salary 2020 - State Bank of India provides their employees with the best compensation in terms of SBI PO 2020 salary. To give a boost to the preparation, an aspirant might be interested in knowing the SBI PO salary. Along with the basic salary, an individual working as PO receives numerous benefits in the form of allowances and compensations. The life of an SBI PO is very much financially secure with SBI PO salary 2020 in hand and the allowances associated with the post.
Latest: SBI PO 2020 main result is now available.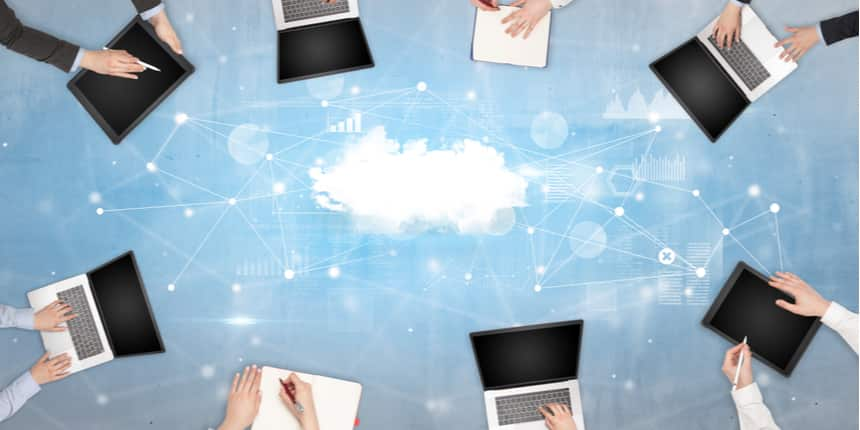 A graduate in any discipline from a recognised university between the age of 21-30 years is eligible to apply for the posts of SBI PO 2020 exam. It is a three stage exam consisting of preliminary, mains, group exercise and interview.
SBI PO Salary 2020 - Highlights
Particulars

Specification

Basic Pay as per SBI PO 2020 salary

Rs. 27,620

SBI PO 2020 Pay Scales

23,700 – 980/ 7 – 30,560 – 1,145/ 2 – 32,850 – 1,310/ 7 – 42,020

Dearness Allowance associated with SBI PO salary 2020

46.9% of basic pay

City Compensatory Allowance

3% – 4% depending on place of posting

House Rent Allowance as per SBI PO 2020 salary

7% – 9% depends on place posted

Furniture Allowance

Rs. 1,20,000

Medical Insurance

Employee : 100%

Family members : 75%

Travelling Allowance

AC 2-tier fare is reimbursed to the employee for official travels

Petrol Allowance

Rs. 1,100 – 1,250

CTC

Rs. 7.55 – 12.93 lakh per annum
SBI PO 2020 Salary Other Benefits
Compensation - The total compensation per annum for a PO ranges from 7.55 lakhs to 12.93 lakhs per annum depending on the place of posting and other related factors.

Housing - SBI PO salary also includes housing rent allowance.

Leave policy - SBI PO receives 12 casual leaves, 33 privilege leaves and 15 medical leaves per year. A 6-month maternity leave is also permitted to a women. Women and single men with children or aged parents have the provision to take sabbatical leave of up to 2 years.

Leave travel concession (LTC) – LTC is another benefit apart from the SBI PO 2020 salary that an employee can avail in a block of either 2 or 4 years.

Holiday homes - SBI employees are entitled to holiday homes and employees' guest houses at major cities and tourist destinations across the country.

SMART compensation package – SBI is one of the first banks in the country to provide a package where a PO is able to monetize certain parts of their compensation package as per SBI PO salary 2020.

Constant training and professional development – SBI PO position is an intellectually demanding one. SBI trains all its PO regular basis and ensures that they remain updated with the nuances of banking.
SBI PO Career Path 2020
Two years intensive training is provided to the Probationary Officers of SBI. After the end of the probationary or training period, an officer is required to appear for a screening test. Qualified officers will be placed in the next higher grade. Annual appraisal in SBI is fair and transparent. A dedicated employee of SBI has immense growth opportunities. An employee recruited as SBI PO is able to reach top management grade through departmental exams and promotions. Foriegn postings in SBI PO are also available.
SBI PO 2020 Job Role
An aspirant of SBI PO must also know the job responsibilities entrusted along with the post. The job role of an SBI PO can be divided in two phases, during and after the probation period.
During the Probation Period: The probation period in SBI aims to make a candidate broadly aware of general banking, marketing strategies, customer handling and regulatory compliance. An SBI PO has the under mentioned responsibilities:
Customer Services: Service delivery to customers includes the day to day banking operations like opening new accounts, security custodian of debit (ATM) cards, making FDs, loan processing, NEFT/ RTGS processing and issue of ATM cards, cheque books, demand drafts etc.

Marketing and Business Lead Generation: A PO will be the direct channel of the bank interacting with customers on a daily basis.

Cash Handling: Clerical activities, like accepting cash deposits and withdrawals also are to be performed by a PO in unavoidable circumstances.

Authorising Operations: SBI follows the maker and checker system where the PO is responsible for verification of all the transactions processed by bank clerks. In cash, clearing and operations transactions, the clerk is the maker and PO is the checker and the responsibility of losses lies with the checker.

Report Filling: You would be assigned to generate reports of the daily operational transactions like deposits, withdrawals, ledger balances, etc.

Daily Work Communication: As PO you will be interacting with the customers, stakeholders and regulators. Maintaining track of new developments, customer interactions and official communication will be a part of your daily work communication.
After the Probation Period: After completion of 2 years and qualifying the screening test, more responsibilities across the operations domain will be entrusted. The post after probation will be Assistant Manager. The highest position that one can hold after the probation period is the Officer Middle Management Grade Scale-II.
SBI PO Promotion Ladder 2020
Probationary Officer

Assistant Manager

Deputy Manager

Manager

Chief Manager

Assistant General Manager

Deputy General Manager

General Manager

Chief General Manager

Deputy Managing Director

Managing Director

Chairman
However, it requires mention that the life of Probationary Officers is not only financially secure with the salary of SBI PO 2020 but also comes with varied perquisites:
Social Status

Mental Stability

Job Security
Other Related Articles for SBI PO:
SBI PO Selection Procedure 2020
Frequently Asked Question (FAQs) - SBI PO Salary 2020 - Structure, Job Profile, In hand Salary
Question: Will I be getting my salary during my probation period?
Answer:
Yes, you will definitely get SBI PO salary 2020 during your probation period which will be of 2 years from the date of your joining.
Question: In various banking training courses at Manipal, a particular amount is charged, so, do I have to pay for training here at SBI too?
Answer:
No, you need not pay any amount during your training.
Question: What is the minimum education qualification required to be eligible for SBI PO 2020 exam?
Answer:
A graduate from a recognised university in the age group of 21-30 years is eligible to apply for SBI PO 2020.
Question: Is there any limit for the number of attempts for the SBI PO exam?
Answer:
Yes, there exists a limit to the number of attempts to apply for SBI PO. However, the limit is counted on the basis of mains. A candidate belonging to the general category can sit for 4 mains, OBCs for 7 mains and no limits for SC/STs.
Question: Can the date of SBI PO 2020 exam allotted to me be changed?
Answer:
No. The requests for changes in the date and time allotted to you will not be entertained by the bank under any circumstances. The details of the exam centre and date will be mentioned in SBI PO Admit Card 2020.
Question: Will I get any SBI PO salary during my probation?
Answer:
Yes. Employees will be entitled to SBI PO salary 2020 on probation period of two years.
Question: Are SBI PO employees entitled to pension?
Answer:
Definitely. A PO appointed in SBI is entitled to pensions and other benefits after retirement as per instructions of the bank.
Questions related to SBI PO
Showing 318 out of 318 Questions