UPSC Geology Syllabus 2020 for IAS Mains Exam Here
UPSC Geology Syllabus 2020 - Union Public Service Commission (UPSC) has released the syllabus of UPSC Geology 2020. UPSC syllabus 2020 is released with the official notification. Geology is an optional subject. It has two papers. Referring to UPSC geology 2020 syllabus helps the candidates in understanding the type of questions asked in the paper and the question paper trend too. UPSC civil services exam has two written stages of exam i.e. prelims and mains. Prelims exam is objective type whereas mains is descriptive in nature. There are nine papers in the UPSC CSE 2020 mains exam. UPSC Geology Syllabus 2020 comprises important topics and sections that need to be covered before the exam. To know more about the UPSC geology 2020 syllabus, read the article below.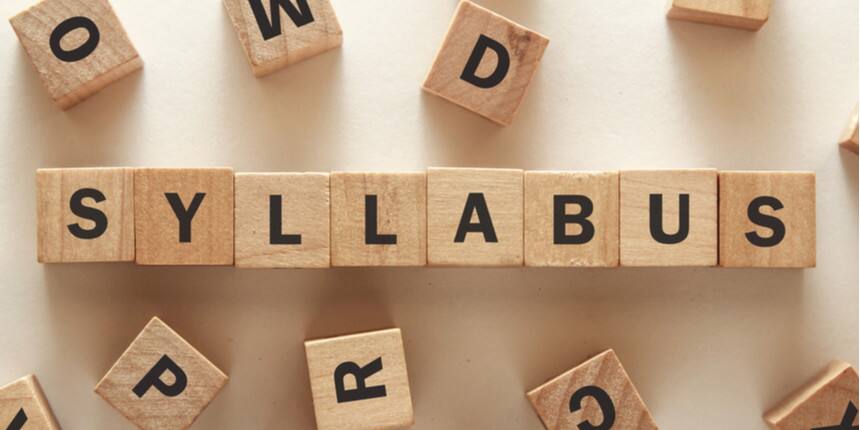 UPSC Geology Syllabus 2020 for Mains Exam
UPSC Geology Paper 1 syllabus covers topics like general geology, geomorphology and remote sensing, structural geology, paleontology, etc. Whereas UPSC Geology Paper 2 syllabus contains topics like mineralogy, igneous and metamorphic petrology, economic geology, mining geology, etc. UPSC geology syllabus 2020 for both papers is mentioned below. Both the UPSC Geology papers are of 250 marks each and are descriptive in nature. Applicants appearing for the UPSC mains exam can check the detailed UPSC Geology 2020 syllabus below.
UPSC Geology Syllabus 2020 for Paper 1 & 2
Papers

Topics

UPSC Geology Paper 1 Syllabus 2020

General Geology : The solar system, meteorites, origin and interior of the earth and age of earth, volcanoes, Island arcs, volcanic belts Earthquakes, trenches and mid ocean ridges. Continental drift, seafloor spreading, tectonics plates. Isostasy

Geomorphology and Remote Sensing : Basic concepts of geomorphology, weathering, soil formations, Landforms, slopes and drainage, The Electromagnetic spectrum. Orbiting Satellites and Sensor Systems. Indian Remote Sensing Satellites. The Geographic Information System (GIS) and Global Positioning System (GPS)

Structural Geology : Principles of geologic mapping and map reading, projection diagrams, stress and strain ellipsoid and stress-strain relationships of plastic, elastic and viscous materials

Paleontology : Species, megafossils and microfossils. Modes of preservation of fossils. Evolutionary trend in Hominidae, Equidae and Proboscidea. Siwalik fauna. Gondwana flora and fauna, index fossils

Indian Stratigraphy : Classification of stratigraphic sequences, Distribution and classification of Precambrian rocks of India, Study of stratigraphic distribution and lithology of Phanerozoic rocks of India, Study of climatic conditions, Tectonic framework of India, Evolution of the Himalayas

Hydrogeology and Engineering Geology : Hydrologic cycle and genetic classification of water, Springs, Porosity, permeability, Movement of subsurface water; hydraulic conductivity, transmissivity and storage coefficient, classification of aquifers, Water-bearing characteristics of rocks, Groundwater chemistry, Salt water intrusion. Types of wells. Drainage basin, Exploration for groundwater, Groundwater, Rainwater harvesting; Engineering properties of rocks, Rock as construction material

UPSC Geology Paper 2 Syllabus 2020

Mineralogy : Classification of crystals into systems and classes of symmetry; International system of crystallographic notation, Use of projection diagrams, Elements of X-ray crystallography, Physical and chemical characters of rock forming, Structural classification of silicates, Common minerals of igneous and metamorphic rocks, twinning and dispersion in minerals

Igneous and Metamorphic Petrology : Generation and crystallisation of magmas. Crystallisation of albite, anorthite, diopside, anorthite and diopside, wollastonite, silica systems. Bowen's Reaction Principle, Magmatic differentiation and assimilation, Petrography and petrogenesis of granite, syenite, diorite, Granulite terrains of India

Sedimentary Petrology : Sediments and Sedimentary rocks: Processes of formation; diagenesis and lithification, Clastic and non clastic rocks, petrography and depositional environment, Sedimentary facies and provenance, Sedimentary structures, Heavy minerals, Sedimentary basins of India

Economic Geology : Ore, ore mineral and gangue, tenor of ore, Classification of ore deposits; Processes of formation of mineral deposits; Controls of ore localisation; Ore textures and structures; Metallogenic epochs and provinces, Geology of the important Indian deposits of minerals, Deposits of coal and petroleum in India, National Mineral Policy, Conservation and utilization of mineral resources, Marine mineral resources and Law of Sea

Mining Geology : Methods of prospecting - geological, geophysical, geochemical and geobotanical; Techniques of sampling. Estimation of reserves of ore; Methods of exploration and mining - metallic ores, industrial minerals, marine mineral resources and building stones. Mineral beneficiation and ore dressing

Geochemistry and Environmental Geology : Cosmic abundance of elements, Composition of the planets and meteorites, distribution of elements, Trace elements, Elements of crystal chemistry, Isomorphism and polymorphism, Elementary thermodynamics, Natural hazards, environmental impact of urbanization, Environment protection, sea level changes
Click Here to download the full syllabus for UPSC CSE mains
IAS Exam Pattern 2020 for Prelims & Mains Exam
The UPSC civil services exam pattern is prescribed by the Commission. As per the official notification the UPSC CSE 2020 prelims exam is objective type and mains is descriptive. For more details on the UPSC CSE exam pattern 2020 check the tables below.
UPSC CSE Prelims Exam Pattern
| | | | | |
| --- | --- | --- | --- | --- |
| Papers | Subjects | Number of questions | Marks | Duration |
| Paper 1 | General studies 1 | 100 | 200 | 2 hrs |
| Paper 2 | General studies 2 | 80 | 200 | 2 hrs |
UPSC CSE Mains Exam Pattern
| | | | |
| --- | --- | --- | --- |
| Papers | Subjects | Marks | Duration |
| Paper 1 | Compulsory Indian language | 300 | 3 hrs |
| Paper 2 | English | 300 | 3 hrs |
| Paper 3 | Essay | 250 | 3 hrs |
| Paper 4 | General Studies 1 | 250 | 3 hrs |
| Paper 5 | General Studies 2 | 250 | 3 hrs |
| Paper 6 | General Studies 3 | 250 | 3 hrs |
| Paper 7 | General Studies 4 | 250 | 3 hrs |
| Paper 8 | Optional paper 1 | 250 | 3 hrs |
| Paper 9 | Optional paper 2 | 250 | 3 hrs |
More Relevant Links
Frequently Asked Question (FAQs) - UPSC Geology Syllabus 2020 for IAS Mains Exam Here
Question: What is the basic educational qualification and age required for the UPSC IAS exam?
Answer:
Basic qualification required for the UPSC CSE exam is graduation and minimum age is 21 years.
Question: What is the application fee for UPSC CSE exam?
Answer:
It is Rs 100 for general and OBC applicants whereas other reserved category applicants are exempted.
Question: What is the frequency of the UPSC CSE exam?
Answer:
It is held once every year by the Union Public Service Commission.
Question: How many optional subjects are there for the applicants to opt from?
Answer:
UPSC CSE mains exam has 26 optional subjects from which the applicants have to choose one.
Questions related to UPSC Civil Services Exam
Showing 1296 out of 1296 Questions