IPS Syllabus 2020 - Check Latest IPS Syllabus Subject Wise for Prelims & Mains Exam
IPS Syllabus 2020 - The Indian Police Services (IPS) is conducted by UPSC. IPS is not a different exam but it is a post that comes under the UPSC IAS exam recruitment. Candidates who top UPSC IAS, are recruited to various posts like IAS, IPS, IFS etc, one such is IPS. The posts in IPS are of Additional Director General of Police or Special Commissioner of Police/ Inspector-General of Police/Joint Commissioner of Police, Assistant Commissioner of Police etc. The IPS syllabus 2020 is prescribed by UPSC. In this article, candidates can check all the details related to the IPS 2020 syllabus along with the best books and preparation tips. To know more about the IPS exam 2020 and the syllabus, please refer to the detailed article here. UPSC IAS is conducted in three stages - Preliminary, Mains and Personality Test/Interview. Apart from the syllabus, this article also consists of best books and syllabus and as well as preparation tips etc.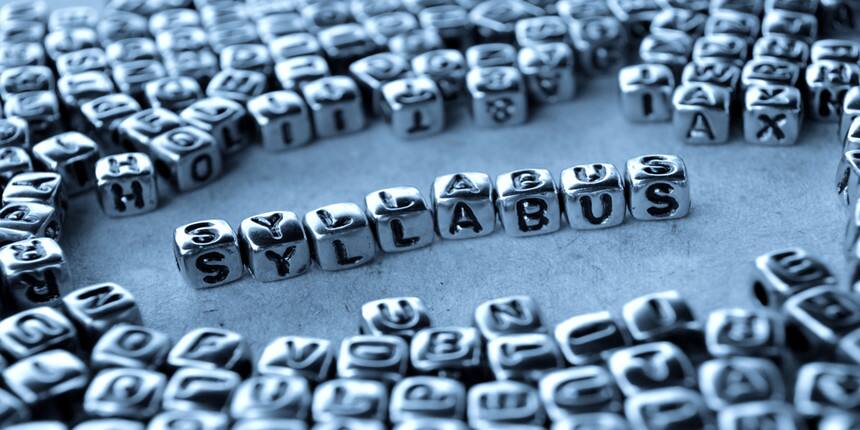 IPS Syllabus 2020 for Preliminary Exam
Syllabus of Paper 1 (General Studies – 1)
Latest events and current affairs related to national and international relevance.

History of India, especially the British-era, Freedom struggle and the Indian National Movement.

Indian and the World Geography-Physical, Social, Economic Geography of India and the World.

Indian Polity and Governance – Constitution, Panchayati Raj, Public Policy, Political System, Civil Rights.

Economic and Social Development – Demographics, Social Sector initiatives, Inclusion, Sustainable Development and Poverty etc.

General issues related to Environmental Ecology, Climate Change and Biodiversity
Syllabus for Paper 2 (CSAT/General Studies – 2)
Comprehension

Logical reasoning and analytical ability

Decision-making and problem-solving skills

Interpersonal skills that include communication skills

General mental ability

Basic questions related to numbers and their relations, which will be of class 10 level as well as data interpretation questions
Paper A – Modern Indian Languages (300 Marks)
Comprehension of given passages

Precise Writing

Vocabulary

Short Essay

Translation from English to the Indian language and vice-versa (22 Indian Languages)
(Assamese, Gujarati, Dogra, Telugu, Sindhi, Marathi, Bengali, Urdu, Telugu, Sindhi, Marathi, Bengali, Urdu, Malayalam, Konkani, Maithili, Nepali, Telugu, Sindhi, Marathi, Bengali, Urdu, Oriya, Santali, Manipuri, Tamil, Punjabi, Sanskrit)
Paper B – English (300 Marks)
It will test the candidate's ability to read and understand serious discursive prose and how clearly and correctly they express their ideas, it will be conducted in English.
Comprehension of given passages

Precise Writing

Usage and Vocabulary

Short Essay
The marks in the subjects and papers that will be counted for final merit list and final ranking of the candidate are as follows:
Paper 1, Paper 2 GS, Paper 3 GS 2, Paper 4 GS 3, Paper 4 GS 3, Paper 5 GS 4, Paper 4 Optional Paper 1, Paper 7 Optional Paper 2, these papers will consist of a total of 1750 marks.
IPS Syllabus 2020 for Mains Exam
The mains papers will be of the following subjects:
Paper 1 - Essay
Paper 2 General Studies 1 - History and Geography of the World and Society, Indian Heritage and Culture
Paper 3 General Studies 2 - Constitution,Governance, Polity, Social Justice and International Relations
Paper 4 General Studies 3 - BioDiversity, Economic Development, Environment, Security and Disaster Management, Technology
Paper 5 General Studies 4 - Ethics, Integrity and Aptitude
Also read Syllabus of Optional subjects
IPS Syllabus for Mains Exam 2020 - Optional Subjects
For the mains exam stage candidates will also have to choose one optional subject from the given list of optional subjects, the list of optional subjects are mentioned below:
Agriculture
Animal Husbandry and Veterinary Science
Anthropology
Chemistry
Botany
Mathematics
Management
Medical Science
Mechanical Engineering
Physics
Philosophy
Psychology
Political Science
Sociology
Public Administration
Geography
Law, History
Zoology,
Statistics
Commerce and Accountancy
Civil Engineering
Electrical Engineering
Economics
Geology
Literature Optional Subjects
Candidates can also choose literature as an optional subject. The list of literature subjects are as follows:
Malayalam
Manipuri
Assamese
Bengali
Bodo
Dogri
Gujarati
Hindi
Kannada
Kashmiri
Konkani
Maithili
Marathi
Sanskrit
Santhali
Sindhi
Nepali
Odia
Punjabi
Tamil
Telugu
Urdu and English.
The last and final stage is the IPS Interview, in this stage stage candidates face board members who analyse and judge the mental calibre, intellectual knowledge, social traits and interest in current affairs of the candidate. In order to qualify the exam candidates need to score and qualify the interview as well. All the questions asked during the interview will be on the basis of the DAF (Detailed Application Form) filled by the candidateThe IPS interview consists of 275 marks.
The board members judge the candidate on the basis of the following things:
Candidate's Mental Alertness

Critical Powers of Assimilation

Clear and Logical exposition on real life cases as put up the Board members

Balance of Judgement

Variety and Depth of interest on various elements related to social, economic and international matters

Ability for social cohesion

Leadership qualities

Intellectual and Moral integrity

Social traits and interest in current affairs
IPS Preparation Tips 2020
More UPSC IAS Articles:
Frequently Asked Question (FAQs) - IPS Syllabus 2020 - Check Latest IPS Syllabus Subject Wise for Prelims & Mains Exam
Question: Is there a separate IPS syllabus?
Answer:
No, there is no separate IPS syllabus released. The syllabus for IPS is same as of UPSC CSE. It is mentioned in the official notification PDF. Candidate's who qualify the UPSC CSE exam are recruited to the post of IPS on the basis of their rank.
Question: How many papers are there in the IPS exam?
Answer:
There are two papers in the Preliminary stage. 5 GS papers in the Mains stage and 2 papers in mains for optional subject. The preliminary stage is of objective type while the mains papers is of conventional, essay type.
Question: Is there negative marking in the IPS exam?
Answer:
Yes there is negative marking in the preliminary stage but not in the mains stage.
Question: From where can I check the details syllabus of IPS?
Answer:
You can check the details syllabus from the official website as well as from this article.
Questions related to UPSC Civil Services Exam
Showing 1404 out of 1404 Questions