TNPSC Group 4 Syllabus 2019
TNPSC Group 4 Syllabus 2019 – Tamil Nadu Public Service Commission (TNPSC) will release the syllabus of TNPSC Group 4 along with the notification. The syllabus will mention the subjects, topics and sub topics required for the exam – General Studies, Aptitude Test and General English/ General Tamil. TNPSC Group 4 2019 syllabus comprises subjects and detailed topics for both types of the question paper - Type 1 and Type 2. TNPSC Group 4 syllabus 2019 help candidates know about the topics and sub-topics required for the preparation of the examination. With the help of TNPSC Group 4 syllabus, candidates can identify their areas of weakness and plan their preparation accordingly. Read the entire article to get complete details of syllabus 2019.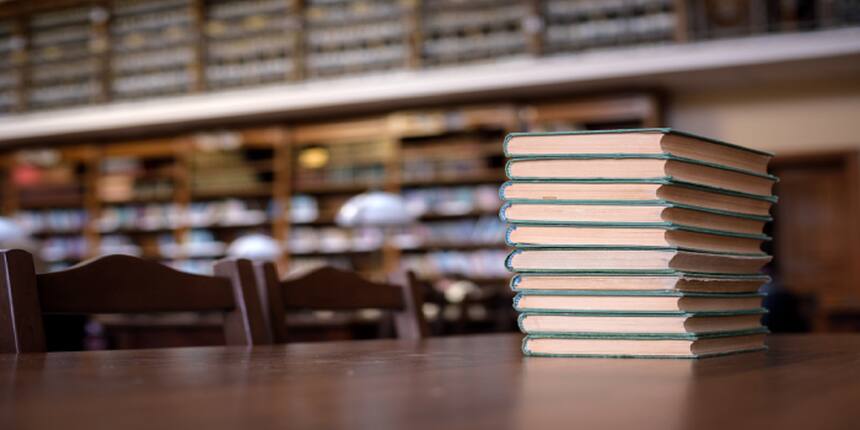 TNPSC Group 4 Syllabus 2019
TNPSC Group 4 exam will contain two types of question papers – Type 1 and 2. Both the types of question paper will contain questions from the same units except for the section on general language. The first two sections of both paper comprises same units; the third section is for language. Candidate will need to opt for either English or Tamil in this section. The paper will consist of three sections - General Studies, Aptitude Test, General English/ General Tamil. The complete syllabus of TNPSC Group 4 2019 Paper I has been provided below.
TNPSC Group 4 2019 Syllabus for Type I Question Paper:
Subjects

Units

Topics

General Studies

General Science

Physics

Chemistry

Botany

Zoology

Current Events

History

Political Science

Geography

Economics

Science

Geography

Earth and Universe

Solar System

Monsoon, Rainfall, Weather and Climate

Water Resources: Rivers in India

Soil, Minerals and Natural Resources

Forest and Wildlife

Agricultural Pattern

Transport including Surface Transport and Communication

Social Geography

Population: Density and Distribution

Natural Calamities and Disaster Management

History and Culture of India and Tamil Nadu

Indus Valley Civilization

Guptas, Delhi Sultans, Mughals and Marathas

Age of Vijayanagaram and the Bahmanis

South Indian History

Culture and Heritage of Tamil people

India since Independence

Characteristics of Indian Culture

Unity in Diversity – Race, Colour, Language, Custom

India as Secular State

Growth of Rationalist

Dravidian Movement in Tamil Nadu

Political Parties and Populist Schemes

Indian Polity

Constitution of India: Preamble to the Constitution

Citizenship: Rights Amend Duties

Salient Features of Constitution: Union, State and Territory

Fundamental Rights

Fundamental Duties

Human Rights Charter

Parliament

Union Legislature

State Executive

State Legislature

Assembly

Local Government

Panchayat Raj

Judiciary in India

Rule of Law/Due process of Law

Elections

Corruption in Public Life and Anti-Corruption Measures

Official Language and Schedule – VIII

CVC, Lok-Adalats, Ombudsman, CAG

Right to Information

Empowerment of Women

Consumer Protection Forms

Indian Economy

Nature of Indian Economy

Five-Year Plan Models: An Assessment

Land Reforms and Agriculture

Application of Science in Agriculture

Industrial Growth Rural Welfare Oriented Programmers

Social Sector Problems – Population, Education, Health, Employment

Poverty: Economic Trends in Tamil Nadu

Indian National Movement

National Renaissance

Emergence of National Leaders – Gandhi, Nehru, Tagore

Role of Tamil Nadu in Freedom Struggle - Rajaji, VOC, Periyar, Bharathiar and others

Different Modes of Agitations

Aptitude Test

Aptitude and Mental Ability Tests

Conversion of Information to Data

Collection, Compilation and Presentation of Data

Tables, Graphs, Diagrams

Analytical Interpretation of data

Simplification

Highest Common Factor (HCF) and Lowest Common Multiple (LCM)

Percentage

Ratio and Proportion

Simple Interest

Volume

Compound Interest Area

Puzzles

Time and Work

Number Series

Dice

Logical Reasoning

Visual Reasoning

Alpha Numeric Reasoning

General English

Part A - Grammar

Phrases and Meanings

Synonyms and Antonyms

Prefix and Suffix

Articles

Preposition

Question Tag

Tense

Voice

Infinitive, Gerund, Participle

Homophones

Noun, Verb, Adjective, Adverb

Comprehension

Plural Forms

Simple, Compound and Complex Sentences

Degree

Compound Words

Part B - Literature

Figure of Speech in Poems

Appreciation Questions from
Poetry

Poems – Important Lines

Biography

Shakespeare

Oscar Wilde

Dr. Karl Paulnac

Motivational Essays

Description of Places

British English vs. American English

Part C – Authors and their Literary Work

Match Poems with Poets

Nationality of Story

Author of Short Story

Autobiography/ Biography

Nationality of Poets

Characters, Quotes, Important Lines from Indian Authors

Famous lines, characters, quotes from from Julius Caesar and The Merchant of Venice

Folk Art: Country and/or State

About Poets

About Dramatist

Themes in Literary Works

Nature centered Literary works and Global issue Environment and Conservation
TNPSC Group 4 Syllabus for Type 1 and Type 2 – Section-wise

Both types of TNPSC Group 4 2019 question paper will comprise three sections. A summary of each subject has been provided below:

TNPSC Group 4 Syllabus 2019 - General Studies

This section aims to test candidates' knowledge regarding general studies. Questions asked in this section will also include topics from science, current events, geography, history, politics, economy, etc.

TNPSC Group 4 Syllabus 2019 - Aptitude Test

The aptitude section of the exam is designed to test candidate's ability, skill and knowledge in data conversion, tables, graphs, diagrams, basic mathematics, puzzles, reasoning – logical and visual, etc.
TNPSC Group 4 Syllabus 2019 - General English/ General Tamil
Candidates who have opted for General English will need to take the exam with Type 1 question paper as this type of the paper will contain the section on General English. Applicants choosing Type 2 paper will have to take General Tamil test for the third section.

TNPSC Group 4 Exam Pattern 2019

Tamil Nadu Public Service Commission declares the exam pattern of TNPSC Group 4. TNPSC Group 4 exam pattern 2019 provides details regarding the number of sections and topics, duration, total marks and the minimum qualifying marks of the exam. As per TNPSC Group 4 2019 exam pattern, both types of the question paper will contain three sections – General Studies, Aptitude Test and General English/ General Tamil. The exam will be held for 3 hours. Total 300 marks has been allotted for the test. The detailed exam pattern of TNPSC Group 4 2019 has been provided in the table below:

TNPSC 2019 Exam Pattern for Group 4:
Subjects

Number of Questions

Minimum qualifying marks

Total marks

Duration

General Studies

75

90

300

3 hours

Aptitude Test

25

General English/ General Tamil

100