UPSC Political Science Syllabus 2023 - UPSC mentioned the UPSC Political Science 2023 syllabus in its official notification. UPSC IAS Political Science syllabus 2023 releases in IAS notification on the official website at upsc.gov.in. The syllabus of UPSC Political Science 2023 is for both papers 1 & 2 of the optional subject Political Science of UPSC CSE exam. Aspirants preparing and planning to appear for UPSC CSE 2023 must go through a detailed article of UPSC Political Science syllabus 2023. They will come to know about the topics on which the questions will be based.
Direct link to download the UPSC CSE syllabus and exam pattern 2023 pdf - Click here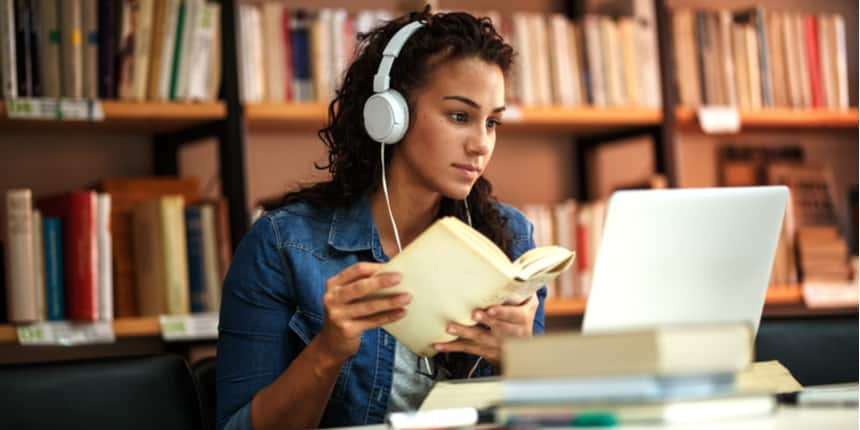 UPSC Political Science Syllabus 2023 - Download CSE Syllabus PDF
UPSC prescribes the overall UPSC CSE syllabus 2023 for all subjects of prelims and main exams. There are a total of 9 papers in the mains exam, out of which two are political science descriptive papers. The UPSC CSE syllabus of Political Science 2023 for both papers is mentioned here to help aspirants for understanding the type of Direct link to download the UPSC CSE syllabus and exam pattern 2023 pdf - Click heretions asked in the optional paper as well as the question paper trends too. Check more about the syllabus of UPSC Political Science syllabus 2023 here.
UPSC Political Science Syllabus 2023
Political Science is an optional subject in the UPSC IAS exam. There are two papers in Political Science (Paper 1 & 2). The exam is held in descriptive mode. Both the papers are of 250 marks each. UPSC CSE Syllabus for Political Science Paper 1 covers topics such as - political theory, Indian government, Indian politics, etc. Whereas UPSC civil services syllabus for political science paper 2 has topics like international politics, comparative political analysis, Indian policy, etc. Check the detailed UPSC Civil Services syllabus 2023 of Political Science from the table here.
UPSC CSE Preparation Strategy and Best Books
UPSC CSE preparation strategy along with best books for prelims as well as mains exam for sure success.
Download EBook
Quick Links:
UPSC Politics Science Syllabus 2023
Subject

Papers

Topics

Political science & International relations

Paper 1

Political Theory and Indian Politics

Equality

Theories of state

Justice

Rights : Meaning and theories

Political Theory

Democracy : different models of democracy - representative, Classical and contemporary theories; participatory and deliberative.

Concept of power : hegemony, ideology and legitimacy

Political Ideologies : Socialism, Liberalism, Marxism, Gandhism Feminism, and Fascism

Western Political Thinkers : Plato, Aristotle, Machiavelli, Hobbes, Locke, John S. Mill, Marx, etc.

Indian Political Thinkers

Indian Government and Politics

(a) Political Strategies of India's Freedom Struggle

(b) Perspectives on Indian National Movement

Salient Features of the Indian Constitution : Fundamental Duties, DPSP, The Preamble, Fundamental Rights, Parliamentary System and Amendment Procedures; Judicial Review and Basic Structure doctrine.

Making of the Indian Constitution

(a) Principal Organs of the Union Government : working of the Executive, Legislature and Supreme Court.

(b) Principal Organs of the State Government : working of the Executive, Legislature and High Courts.

Grassroots Democracy : Panchayati Raj and Municipal Government

Statutory Institutions/Commissions : Election Commission, Finance Commission, Comptroller and Auditor General, Union Public Service Commission (UPSC), National Commission for Scheduled Tribes, National Commission for Scheduled Castes, National Commission for Women; National Commission for Minorities, National Human Rights Commission, National Backward Classes Commission.

Planning and Economic development : Nehruvian and Gandhian perspectives

Federalism

Caste, Religion and Ethnicity in Indian Politics.

Party System : National and regional political parties

Social Movement : Women's movements; Civil liberties and human rights movements; environmentalist movements




Paper 2

Comparative Political Analysis and International Politics

State in Comparative Perspective

Comparative Politics : Nature and major approaches, Limitations of the comparative methods.

Politics of Representation and Participation.

Approaches to the Study of International Relations

Globalisation

Key Concepts in International Relations

Changing International Political Order :

(a) Rise of superpowers

(b) Non-aligned Movement

(c) Collapse of the Soviet Union

United Nations

Regionalisation of World Politics

Evolution of the International Economic System

Contemporary Global Concerns

India and the World

(a) Regional Cooperation

(b) South Asia as a Free Trade Area.

(c) India's "Look East" policy.

(d) Impediments to regional cooperation

India and the Global Centres of Power

India and the Global South

India and the UN System

Recent developments in Indian Foreign Policy

India and the Nuclear Question
Best Books for Political Science for UPSC CSE
There are a lot of books for Political Science optional subject, from the following table we have shared some of the best books. Candidates who have picked Political Science as their optional subject can choose them.
Political Science Books for Paper 1
| | |
| --- | --- |
| Books for Paper 1 | Author |
| An Introduction To Constitution | Dd Basu |
| Fifty Major Political Thinkers | Ian Adams And R W Dyson |
| A History Of Political Thought: Plato To Marx | Subrata Mukherjee And Sushila Ramaswamy |
| An Introduction To Political Theory | O.P Gauba |
| An Oxford Companion To Politics In India | Niraja Gopal Jayal And Pratap Bhanu Mehta |
Political Science Books for Paper 2
| | |
| --- | --- |
| Books for Paper 2 | Author |
| Global Politics | Andrew Heywood |
| Challenge And Strategy: Rethinking India's Foreign Policy | Rajiv Sikri |
| International Relations | V N Khanna |
| Does The Elephant Dance? : Contemporary Indian Foreign Policy | David M. Malone |
Quick Links:
UPSC Political Science Preparation Tips
Candidates planning to choose Political Science as their optional subject in the mains UPSC IAS exam, must prepare it in a better way especially considering the tight competition, as Political Science is highly preferred by candidates. Here we are sharing some UPSC IAS preparation tips that will help candidates score well. Check the tips here.
Also read: