UPSC Career Guidance - Check Exams Conducted by UPSC
UPSC Career Guidance 2020 - Planning to appear for UPSC CSE 2020? You might be looking for UPSC career guidance 2020 then. In today's article, we will talk about the same, we will guide you to the various exams conducted by UPSC, the job profiles, employment opportunities, how to get there, what to study and what are the sources for the best study materials. So without much ado, let's get your UPSC career started.
Latest: UPSC has released UPSC IAS admit card 2020 on September 1. UPSC has released the official prelims answer key for UPSC IAS 2019 exam on August 11, 2020.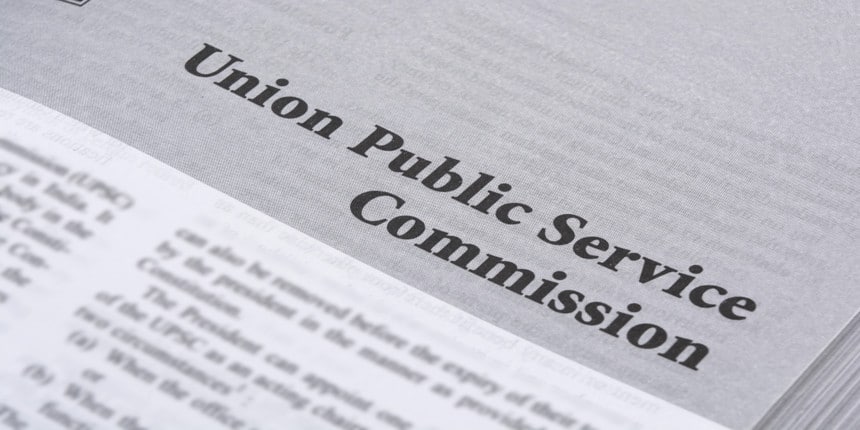 What is UPSC?
UPSC stands for Union Public Service Commission, it is India's premier recruiting organisation, that conducts some of the major group A & group B central services exam. These exams are conducted on a national level.
How Many Exams are Conducted by UPSC?
UPSC conducts various exams like -
UPSC IAS/CSE - It is conducted to recruit candidates for civil services administrative posts in Indian Administrative Service (IAS), Indian Foreign Service (IFS), an Indian Police Service (IPS) among others
UPSC ESE - Through this exam, UPSC recruits' candidates for the post of engineers in Indian Railway, Indian Defence, Indian Ordnance Factories, Central Water Engineering etc.
UPSC CMS - UPSC conducts CMS exam to recruit candidates as Medical Officers in various government organisations.
UPSC CDS - This exam is conducted twice a year by UPSC to recruit candidates into the Indian Air Force Academy, Indian Naval Academy, Indian Military Academy and Officers Training Academy.
UPSC NDA - UPSC conducts NDA exam twice a year to recruit candidates for the post of Lieutenant in Army, Sub-Lieutenant in Navy or Flying Officer in the Indian Air force.
UPSC IFS - The UPSC Indian Forest Service exam is conducted to recruit Principal Chief Conservator of Forest, Additional Chief Conservator of Forest, Forest Range Officer etc.
UPSC IES/ISS - UPSC conducts the IES/ISS exam to recruit candidates in Government Ministries/ Departments for economic and social sectors and also on deputation basis to serve in domestic and international organizations.
UPSC Combined Geoscientist and Geologist Examination - This exam is conducted by UPSC on an annual basis to recruit eligible candidates for Group 'A' services for the post of Geophysicist, Geologist, Junior Hydro-geologist and Scientist etc.
UPSC CAPF - UPSC conducts CAPF exam to recruit Assistant Commandants for Group A services in BSF, CISF, CRPF, ITBP and SSB.
How to Choose the Best Exam for Myself?
It depends upon various factors like your interest, your eligibility criteria and your academic qualification. You must know that all these exams guarantee a high-class career full of many high salaries, benefits, perks and various opportunities to scale up in life.
Frequently Asked Question (FAQs) - UPSC Career Guidance - Check Exams Conducted by UPSC
Question: What jobs can a candidate get after qualifying UPSC?
Answer:
It depends upon the exam which you apply for. Like if you qualify the CSE you will be posted as DM, Collector and for other administrative services. If you qualify the NDA, you will be posted as Lieutenant.
Question: What is the scope that lies after qualifying the UPSC exam?
Answer:
If you talk about the scope then sky's the limit. There will be a lot of opportunities in terms of salary, perks and career growth.
Question: Which rank is required for IAS?
Answer:
For IAS – The last rank of a general category 105. For IFS it was 152 while for the Indian Police Service it was 245 for the general category.
Question: What is the best UPSC Career guidance?
Answer:
The best guidance is to focus on the exam which you want to apply for and start preparing for it at least 2 years in advance. Get yourself acquainted with the exam pattern and the syllabus and solve mocks and previous year question papers on a regular basis.
Question: What after qualifying the UPSC exam?
Answer:
After qualifying the respective exam of UPSC, you will have to go for training before being recruited for the post.
Questions related to UPSC Civil Services Exam
Showing 1553 out of 1553 Questions