IAS 2021 Study Plan - How & What to do for UPSC IAS Preparation?
IAS 2021 Study Plan - How & What to do? - The Union Public Service Commission (UPSC) conducts a lot of exams, one such is the UPSC CSE exam, which stands for the Civil Services Examination. It is conducted on a national-level and is considered as one of India's toughest and most competitive exams. There are around 10-lac candidates from all parts of the nation who might be planning to appear in the UPSC CSE 2021 and making an effective IAS study plan 2021 is the need of the hour. As the exam requires a lot of strategy-wise preparation and a concrete plan before appearing for the exam, we have shared the IAS 2021 study plan right from the start till the date of the interview stage. UPSC IAS exam aspirants are advised to read the article till the end to know in detail about the study plan of IAS 2021.
Latest Updates: UPSC will release the UPSC CSE application form 2021 on February 10, on its official website. Candidates can the UPSC CSE syllabus here for the prelims IAS exam.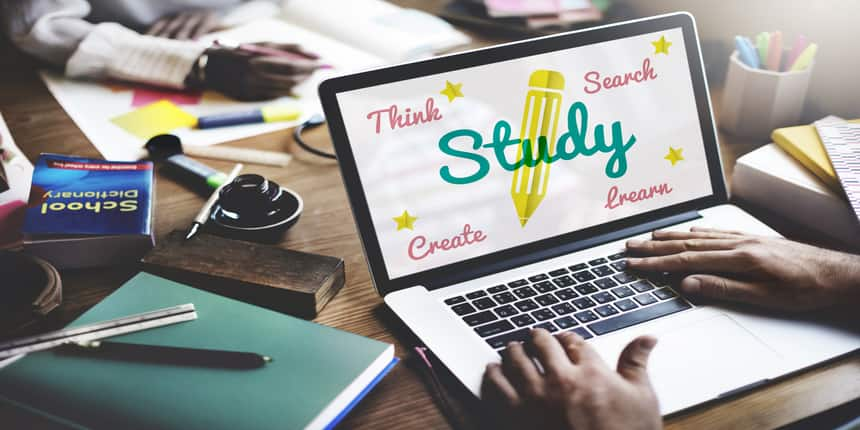 IAS 2021 Study Plan - How to start?
To start with the preparation of UPSC IAS exam, aspirants must go through the detailed exam pattern and the syllabus of UPSC CSE. The syllabus consists of the stage-wise subject and topics that candidates need to study while the exam pattern of UPSC CSE consists of the stages, number of papers, time duration and the marking of each stage. It is always advised for fresh candidates to start the preparations at least 1-year in advance, however, there is no hard and fast rule as such, but considering the vast syllabus and numerous study materials a minimum of 1-year is considered as a sufficient time.
Self Study or Coaching Classes?
This is one question which often gets tossed up in front of candidates preparing for UPSC IAS, and there are various answers to that. If a candidate is straight out of college they can try coaching classes given the professional advice, tips and tricks shared by the teachers. If the candidate is a working professional and is trying hard to juggle studying and also working a 9-5 job or more, they generally don't get enough time for coaching classes. and have to rely on self study. Both the ways work well, as there are a lot of candidates who have qualified the exam recently with and also without coaching classes. So, at last it all depends upon your expertise, your intellectual prowess and how much time you can devote to IAS studies.
Check how to prepare for UPSC IAS without coaching?
What are the study materials?
Nowadays, there are a lot of study materials that are available in the market, and candidates can access them both offline as well as online. Some of the important IAS study materials as per the IAS study plan 2021 are mentioned here -
IAS Exam Pattern and Syllabus

Previous year UPSC CSE question papers

Daily newspapers and Monthly magazines

Annual reports (Government schemes, Budget and Case Studies)

Constitution of India (Not compulsory but an important one to keep alongside all the books)

Dictionary
IAS Study Plan 2021 for Prelims Exam
Start from the basics and that is by reading all the NCERT books from class 6 to 2 (History, Geography, Civics/Political Science, Arts and Culture and Economics). After completing the first phase of reading, repeat the same again and this time dive into the details while also making important notes. After completing the second phase, pick up the supplementary books - Indian Polity, Spectrum History etc and thoroughly read them, simultaneously don't read newspapers specially the editorial sections for essay purposes and for current events as well as for news related to international relations. Solve previous year question papers of Prelims exam, once the exam is near. Solve at least 10-15 years of papers and also appear for test series.
IAS Study Plan 2021 for Mains Exam
Once you are done with the interview, it is time for mains preparation. This is the hard part as you will have to write a lot.. and a lot. There are a total of 9 papers in mains and all of them are in descriptive mode, where candidates will have to write in essays and long answers. Start practicing writing essays the next day after appearing for the prelims. By studying for the prelims you have also covered the mains 30-40%, now its time to complete the rest of the 60% along with preparing for the optional subject. Practice writing answers by keeping a timer to keep track of the time and also use pointers, bullet points and write the answers in info graphical way.
IAS Study Plan 2021 for Interview
The last stage is the interview stage which is again an important step as many candidates are not able to cross this line despite coming this far. For the interview it is always suggested to keep your eyes and ears open as well as being a bit vocal. Start speaking fluently in English or another language in which you have appeared for the exam. Sit in front of the mirror and get involved in one-to-one conversation, work on your posture, attitude and personality. Ready some answers like -
The meaning of your name, family tree, city, town, village, state, famous things about these places, famous celebrities who have the same surname which you have, why you opted for UPSC Civil Services?, why you choose IAS/IPS/IFoS etc in the DAF?, questions based on real-life situations etc. Always remember one thing that maximum questions will be based on the DAF (Detailed Application Form), so fill it carefully.
Also read
Frequently Asked Question (FAQs) - IAS 2021 Study Plan - How & What to do for UPSC IAS Preparation?
Question: Is the UPSC CSE very tough or it just a saying?
Answer:
Every year 10 lac candidates apply for the exam and only 800-900 cross the finishing line. So, more than the saying, it is hard work which the exam requires.
Question: Which is better coaching or self study?
Answer:
It all depends upon your ability, you can clear it by self study also and you can fall short of clearing it with the help of coaching also. So, it is up to you.
Question: Is there negative marking in the UPSC CSE?
Answer:
Yes there is negative marking in the prelims exam.
Question: What is the cut off of UPSC CSE?
Question: How many stages are there in the UPSC IAS exam?
Answer:
There are three stages in the exam - Preliminary, Mains and Interview.
Questions related to UPSC Civil Services Exam
Showing 1569 out of 1569 Questions