How To Prepare for UPSC IAS 2020 - Check IAS Preparation Tips Here
How To Prepare for UPSC IAS 2020 - Candidates preparing for UPSC IAS 2020 or UPSC Civil Services Exam (CSE) must carefully read the given IAS 2020 preparation tips. About 10 lakh candidates take UPSC IAS Prelims exam every year. Out of this, less than 1% of candidates are selected and inducted into the prestigious civil service of India. The top question in the minds of IAS aspirants is how to prepare for UPSC IAS 2020. UPSC IAS 2020 exam is postponed due to COVID19 and it is expected to be held tentatively on July 19, 2020. Clearing the IAS exam requires smart work along with hard work. IAS Syllabus 2020 is huge and a good IAS preparation strategy is helpful in covering it on time. UPSC IAS preparation 2020 takes at least one year to cover the diverse range of subjects and topics. Aspirants often look for tips to prepare for IAS 2020 - what to study, where to study and how to prepare for the UPSC IAS 2020 exam? UPSC IAS is conducted in three stages - Prelims, Mains and Interview. Let us know How To Prepare for IAS exam 2020 for prelims, main and interview.
Latest: UPSC has postponed the IAS prelims exam due to COVID-19 outbreak. New dates will be announced on June 19.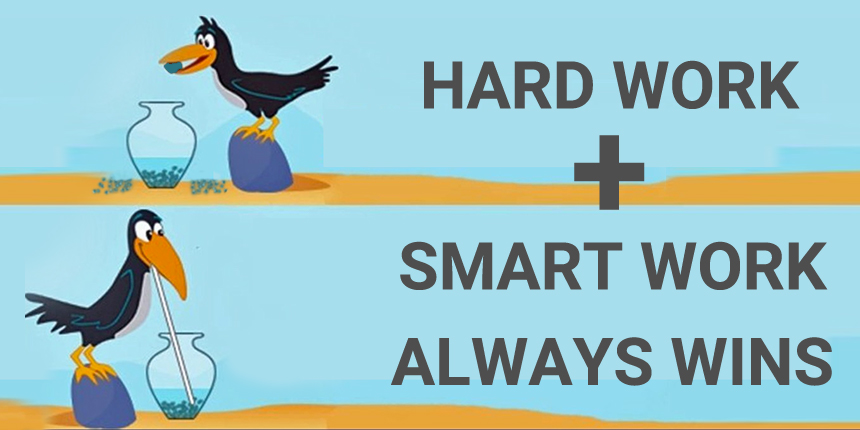 How To Prepare for UPSC IAS 2020: Myths & Facts
| | |
| --- | --- |
| Myths | Facts |
| IAS Coaching is important for exam preparation. | Every year, thousands of small-town candidates qualify the IAS without coaching |
| It is important to stay in Delhi during the IAS preparation 2020. | Nowadays, online study material and coaching classes are easily accessible |
| You need to be a bookworm to clear the IAS exam. | Clearing the IAS exam takes a lot more than mere intelligence. It requires a strong character - patience, determination, continuous efforts, self-motivation and discipline. |
How to Prepare for UPSC IAS 2020
Develop a warrior mindset to qualify UPSC civil services exam 2020. A warrior is completely focused, energetic, disciplined, proactive and aggressive. There is no half-preparation or half-hearted efforts in UPSC IAS preparation 2020. You have to fully commit yourself to win this battle, otherwise you will be killed by better warriors. So, straighten your back, pull up your strength and get ready to fight. check the IAS exam preparation tips 2020-
IAS Exam Preparation Tip 1- Make a Study Plan
Make a study time-table to manage your UPSC IAS preparation 2020.
The syllabus is vast and you must take care that you give adequate time to all subjects and topics and not ignore any important topic.

When you set deadlines, you will be able to work more efficiently and complete your UPSC IAS 2020 preparation and syllabus in time.

A planned time-table will give you more clarity on how you will complete your UPSC IAS preparation 2020 - how fast you need to be, how much time you have for a particular topic/subject, how much syllabus remains to be covered. It will allow you to plan your time effectively.

Make a time-table that you can follow. Do not make a very restricted time-table that you may not be able to follow after some time. Keep some free time for yourself.
| | | | | |
| --- | --- | --- | --- | --- |
| Name of Examination | Date of Notification | Last date to submit applications | Exam date | Duration of Exam |
| Civil Services (Preliminary) Exam 2020 | February 12, 2020 | March 03, 2020 | May 31, 2020 (Postponed) | 1 DAY |
| Civil Services (Main) Exam 2020 | | | September 18, 2020 | 5 DAYS |
War on UPSC IAS preparation 2020 consists of three battles:
Prelims

Mains

Interview
You need to win all three battles to emerge as the winner at the end of it. All three battles require different strategies.
Prelims stage of UPSC IAS preparation 2020 is more about gaining knowledge on a vast number of topics. You don't really need to go very deep while studying a topic. While preparing for prelims applicants should also have idea about UPSC IAS cut off

Mains stage of UPSC IAS 2020 preparation requires you to delve deep into a topic within the defined syllabus of Mains. You may find yourself reading B.A. and M.A. level books, practically becoming a graduate in your optional subject.

The interview is a personality test. It will test various aspects of your personality and qualities such as diplomatic skills, communication skills, presence of mind, reaction to stress and pressure, etc.
IAS Exam Preparation Tip 3- Cover UPSC IAS Syllabus
The syllabus is the foundation on which you will plan and build your UPSC IAS preparation. The candidate must know the UPSC IAS syllabus thoroughly. The UPSC notification contains detailed syllabus for the Civil Services Preliminary and Main examination.
The knowledge of complete syllabus will help you know which books you need to read. It will also help you to avoid missing any important topic.

For UPSC IAS preparation 2020, it is very important to know what to study, from where to study and what to skip.

Remember, UPSC IAS 2020 preparation is not made up of one particular topic alone. It is a mixture of a lot of things. So don't overdo anything.
IAS Exam Preparation Tip 4- Select the Best Books for UPSC IAS 2020
Arm yourself with the Best Books for UPSC IAS recommended by experts. It is not necessary to read every book available on earth. Just follow the right books to make the most of your IAS 2020 preparation-
Subject

Recommended Books

Pointers

History

NCERT XI (Ancient & Medieval)

NCERT XII (Modern Indian History)

Facets of Indian Culture – Spectrum

From Plassey to Partition - A History of Modern India

India's Struggle for Independence – Bipan Chandra

For Prelims, the first 4 books should be sufficient. For Mains, you should read India's Struggle for Independence – Bipan Chandra, but it is better if one can finish it before Prelims because there isn't much time left after Prelims to prepare for Mains.

Indian Art & Culture




Indian Art & Culture - Nitin Singhania

This book can be used for both Prelims and Mains

Polity

NCERT IX-XII

Indian Polity – M Laxmikanth

For prelims you don't need to read any other book on Polity except Indian Polity – M Laxmikanth. Many questions asked in the Prelims paper seem to have come directly from this book. However, for Mains, you should read D D Basu as it helps you to form opinions you may need to answer some difficult questions in the exam.

Geography

NCERT VI – X (Old Syllabus)

NCERT XI, XII (New Syllabus)

Certificate Physical Geography – G C Leong

World Atlas

Read and revise NCERTs thoroughly. Lot of questions in Prelims are asked from content given in NCERT.

Economics

NCERT XI

The Indian Economy – Sanjiv Verma

Sriram IAS Economics notes

Indian Economy by Ramesh Singh

Economic Development & Policies in India – Jain & Ohri

The Indian Economy –Sanjiv Verma is very good for beginners and for those who find economics distasteful and difficult. It explains concepts in very simple language. The book by Ramesh Singh can be read after the book by Sanjiv Verma.

Environment

Class XII Biology (last 5 chapters)

Environment by Shankar IAS Academy

Environment & Ecology: Biodiversity, Climate Change and Disaster Management - General Studies for Civil Services (Main) Examination - Paper II and IV - Majid Hussain

Last 5 chapters of the Class XII NCERT Biology book are based on Environment.
Nowadays, in UPSC Prelims, questions on environment are not only related to concepts but also from the current issues related to the environment. Read the newspaper carefully

International Relations

NCERT XII (Contemporary World Politics)

Current Affairs

International relations keep changing and you must read newspaper to keep yourself updated on the latest developments in the world.

General Knowledge

Government websites like the PIB, PRS

Watch National television programmes featured on the Rajya Sabha TV

The candidate can make use of many government sources for their UPSC IAS 2020 preparation. All the content (study material) available on government websites and books are highly authentic and reliable.

Magazines

Yojana

Kurukshetra

Economic & Political Weekly

Geography and You

Science Reporter

Current Affairs magazine like Chronicle Civil Services

If you can, try to get a gist/summary of these magazines. The gist is provided online by many coaching centres. You may subscribe to it. It will save a lot of time. You will not have to read unnecessary information.

You may refer to some Current Affairs magazine to fill up the gap in your notes.
IAS Exam Preparation Tip 5- Reading Newspaper every day
Read the newspaper every day.

Newspapers and current affairs form an important aspect of the UPSC IAS preparation. The newspapers provide the candidate with an abundant source of knowledge about current affairs in the country and outside. The candidate must read the newspaper every day to keep a track of new developments around the world to remain informed.

Reading newspapers is especially relevant for the Mains stage of UPSC IAS preparation as the questions are often opinion based and reading the newspaper every day will help the candidate aware of how things are changing and developing around the world.
When you have completed studying NCERT books, you can move onto standard reference books.
IAS Exam Preparation Tip 6-Solving Previous Years' UPSC Question Papers
The exam questions are known to be unpredictable in nature. For example, one year it may focus on current affairs and a particular subject and another year it may focus on other subjects. But solving previous question papers can help you judge the trends in the UPSC exam paper.
You can analyse the type and difficulty level of the question asked. This will help you in strategizing how to do your UPSC IAS 2020 preparation.

IAS previous question papers are reliable sources of UPSC CSE pattern, difficulty level and question type.

It is also a good source of self-assessment in your UPSC IAS preparation 2020 and help you build a strategy on how to crack IAS 2020.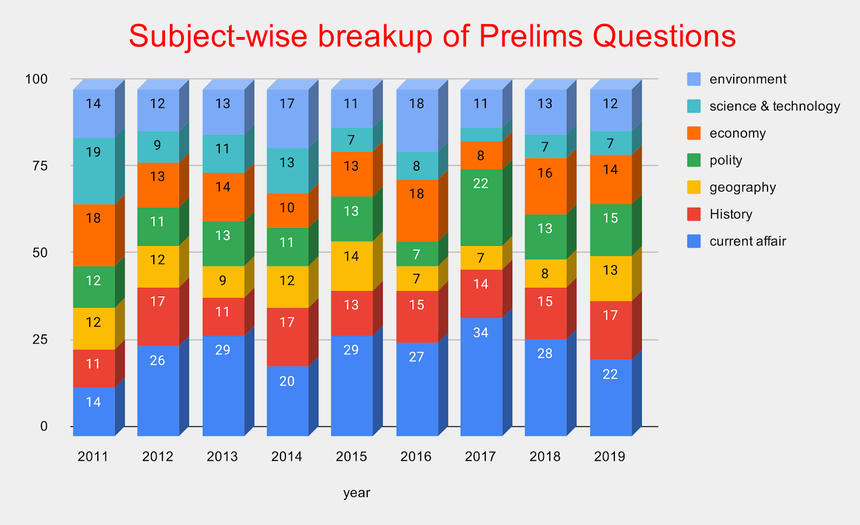 UPSC IAS Preparation 2020 Tips - Mock Test Series
It helps the candidate become familiar with the exam pressure and managing time in answering all the questions.

It can help candidates in realizing and learning from mistakes, plan a strategy they need to follow in continuing the UPSC IAS preparation 2020.
IAS Preparation Tips 2020: Gear Up
You must prepare yourself mentally and physically for the long and hard journey of UPSC IAS preparation 2020.
Keep your physically healthy. Avoid unhealthy or suspicious food. You don't want to get sick and lose days in recovering. Time is precious given the vast IAS syllabus involved in UPSC IAS 2020 preparation.

Keep yourself mentally healthy. Focus cannot be attained if your mind is occupied with worrying. UPSC IAS preparation 2020 should be your topmost priority.

There are certain periods of time during a day when you are most-productive. Some candidates feel fully-focused during early morning hours, some are most productive during afternoon while others may be able to concentrate most during night. Try to maximize your UPSC IAS 2020 preparation studies in your most productive hours.

Stay disciplined in following your daily study routine.

Be prepared to cut down on your social life because UPSC IAS preparation 2020 demands long hours of studies. Success comes at a price. Go underground during your UPSC IAS 2020 preparation. Be available for only the most important things.

If you are a working professional, you must divide your time between your job and your UPSC IAS preparation 2020 and make a proper study plan.
When a warrior is fighting, he is fully concentrated on fighting. Nothing distracts him. You need that same level of mental commitment to fight during UPSC IAS 2020 preparation.
Target Year : 2021

Suppose you want to give Prelims in year 2021.

Begin your preparation in June 2020.

Month

Time Duration

What to Do?

Pointers

June to September 2020

3 months

Optional subject

Begin with preparation of the optional subject which is generally a new subject with little or no overlap with General Studies paper.

October 2020 to February 2021

5 months

General Studies (Prelims & Mains)

Prepare for both Prelim and Main exam together as syllabus is almost same

January - April, 2021

Mock test series

Solve previous years question papers for self-assessment of UPSC IAS preparation 202. Also:

Either join a Mock test series or

Buy a test series and solve it at home

March to May, 2021

2 - 3 months

Prelims

CSAT

Prepare for the CSAT along with UPSC IAS 2020 preparation for Prelims. CSAT paper is only qualifying in nature.

May/June, 2021

-

Give the Prelims exam

-

June, 2021

1 month

Optional subject

Revise your optional subject

Join test series for optional subject

July - September, 2021

2-3 months

Mains

Prepare for GS (including Ethics) and Essay paper

Join a test series for Mains papers

September/October, 2021

-

Give the Mains exam

-
Note: You can also mix UPSC IAS 2020 preparation for Optional subject with Mains GS subjects as per your preference.
How To Prepare for UPSC IAS 2020 from NCERT Books
The first step in UPSC IAS preparation 2020 is to get the basic concepts and theories right before you move on to more advanced content. NCERT books are easy to understand and provide content incoherent and precise form.

In previous years, UPSC has asked questions directly from NCERT textbooks especially in subjects like Geography, History and Ecology.

The candidate should read the NCERT textbooks from classes 6th to 12th.
How To Prepare for UPSC IAS 2020 (Main)?
Mains exam paper has a heavy curriculum especially because of the optional subject which requires post graduation level studies. UPSC IAS Mains exam is held in September/October. After UPSC IAS Prelims in May/June, you will have only 3 - 4 months to prepare for Mains. In Mains, you have to study for 9 papers involving heavy syllabus in subjects like History, Geography, Economics, Science & Technology, Polity & Governance, Ethics, International relations, Social issues, Hindi/any language, English, Essay and optional subject. It is not possible to prepare for the Mains exam in just 3 months. A candidate, therefore, should begin preparation for the Main Exam and then prepare for the Prelim. It takes at least one year for UPSC IAS preparation 2020. A candidate should start his/her preparation in June of the previous year if he/she wishes to appear for the Prelim exam the next year. Here is a sample timeline you can follow. Read the below tips on how to prepare for IAS Mains.
UPSC IAS Preparation 2020 Tips - Answer Writing Practice for Mains exam
The IAS main exam papers are descriptive in nature and tests the candidates' writing skills.

In the Mains paper, the candidate would be given an answer booklet with a fixed space for writing answers. Candidates have to answer the questions quickly and effectively in minimum words.

During UPSC IAS 2020 preparation, writing practice helps to learn to write answers within the space provided in the answer booklet within given time limit.
UPSC IAS 2020 Preparation Tips - Choosing Optional
The optional subject accounts for 500 marks in the UPSC final result. Hence, it is important to choose the optional subject wisely.

Some of the factors to keep in mind before selecting an optional are:

Interest in the subject

Amount and nature of syllabus

Availability of study material

Number of applicants for that particular optional subject

Scoring potential of the optional subject

Success rate of the optional subject

Academic background

Overlap with the GS papers

Availability of coaching
Which Ammunition will you Use? Bullets, Guns or Bombs
Let us know how to crack UPSC IAS 2020 using different types of study material. Traditionally UPSC IAS 2020 preparation has focused only on books. But these days, advancing technology provides many options to candidates for his/her UPSC IAS preparation 2020. Videos, mobile applications, pictorial flow charts and infographics help in keeping UPSC IAS 2020 preparation interesting.
Sources of Study Material for UPSC IAS Preparation 2020 are listed below:
Books

E-books

Websites (documents, reports and information available on websites of government ministries, national and international organizations, others for various topics)

Videos

Mobile applications
Note: Remember, UPSC keeps in mind that candidates from small towns and villages may not have 24/7 internet access for their UPSC IAS 2020 preparation. So, many questions come from the 'static' theory part available in NCERT books and standard reference books, to give them a level playing field- particularly at the preliminary level. Thus, reading a random internet article may not be useful.
How to prepare for UPSC IAS 2020?-

Do's and Dont's
Let us know some important tips to prepare for UPSC IAS 2020
UPSC IAS Preparation 2020 Tips on Making Notes
It is useful to make short notes during UPSC IAS preparation 2020. The UPSC IAS syllabus is very vast and short notes help to keep track of important points which also helps in effective revision later on.

It is important to consolidate information in compact notes form because one night before the exam you will not have time to go through a pile of books.

During UPSC IAS 2020 preparation, candidates can make notes in notebooks or loose papers and keep them in files for separate subjects. Writing in loose papers may make it easy for a candidate to add notes to a topic, especially when any current affairs-related news needs to be added to a particular topic.

Highlight important lines in a book. You can write important keywords/names/terms/phrases on the margins of the book page.

In UPSC IAS preparation 2020, quality of notes is important. You don't need to write trivial things or things that you already remember by heart for eg, you don't need to make a note that "India got independence on 15th August 1947".
UPSC IAS 2020 Preparation Tips on Revision
Revision must be an integral part of UPSC IAS preparation 2020. Today, if you study a topic from ABC book, newspaper or website but cannot recall it in the exam hall after four months, then the whole exercise is useless.

UPSC syllabus is vast and diverse. It is natural to forget things that you had studied earlier. Humans have a short-term memory. Whatever a candidate studies one day, he/she can forget the content in the next two days. Revision is important to retain the information for longer periods.
UPSC IAS Time Management
DO's

DON'Ts

Quantify your UPSC IAS preparation 2020 in terms of the amount of syllabus or topics you covered.

Don't quantify your UPSC IAS 2020 preparation studies in terms of hours you studied.

Do not study for 1 hour and take a 2 hour break after that.

Daydreaming does not count as studying.

Keep your mobile phone switched off or away from yourself when you are studying (unless and until you are expecting a very important call).

Don't waste time in unnecessary chatting on whatsapp or surfing on facebook or any social media platform.

Don't keep checking your whatsapp or facebook or email every 2 minutes and get distracted.

Take short breaks or off days when you don't feel like studying at all. Keep your mind fresh and energized.

Don't let your mood dictate your studies or ruin your study plan.




Stay mentally healthy. Resolve your fights and keep away from people who ruin your mental peace.

Don't waste time participating in unrequired debates and discussions online or offline with anyone.



UPSC Preparation Tips on Staying Positive
The most important aspect of the entire journey of UPSC IAS 2020 preparation is to stay positive and motivated.

The constant studies and pressure can be quite overwhelming and you may feel depressed and demotivated. You may also have self-doubts if you have ability to clear UPSC CSE. Believe in yourself. Remove negative thoughts from your head and focus on studying instead of worrying.

If you have friends who are doing UPSC IAS preparation 2020, try and use the synergy of both your efforts in studying, making notes and asking questions from each other. Do not think of your UPSC friends as your enemies. The syllabus is so large that group study or two people dividing, making and sharing notes for topics allotted between them can help both of you save a lot of time. You can also test and ask questions to each other. It will make studying fun and motivating for both of you.
How To Prepare for UPSC IAS 2020 Main (Interview)?
The final stage in the UPSC recruitment process is the Interview or Personality Test. Being inducted into IAS places you with the nation's finest. An IAS officer has immense power and authority and can positively impact millions of lives and development of the country. And the interview board will look for the qualities of a statesman. here are some preparation tips for UPSC IAS Interview
Personality Test is an important stage in the process where you will be assessed on your personality.

Ask yourself how you can contribute to the country and its people, how you can prove your caliber, what changes can you bring.

You will also be asked questions about your interests, education and work experience, if any, hobbies, why you want to serve in IAS, what would you do as an IAS officer etc.

Your answers must reflect knowledge, maturity and presence of mind.

When you go for the interview, you must dress up in formal wear and look presentable.
About 10 lakh aspirants fight for some 1000 vacancies every year. Out of these 1000 vacancies, the top 75 may be eligible for IAS. The success rate is less than 1%. Competition is tough but exams are not friendly to anyone. Everyone needs to fight to survive. Whether you are taking coaching or not, whether you are a first timer or an experienced player in the game of UPSC IAS 2020 preparation, you have to adapt to the unpredictable nature of UPSC civil service exam and study hard. Remember, UPSC IAS preparation 2020 is not about just studying hard. It is as much about studying smartly. "Success comes to those who work hard and never give up."
You are a warrior. Your aim is to win the battle. Not to lose and die. You may feel wounded if you don't clear Prelims or any stage of exam but you must get up quickly to fight again. The only reason a warrior fights is to win. And victory is sweeter when combined with sweat and blood.
Other Related Articles
How to Prepare for UPSC IAS Exam Online
IAS 2020 Study Plan - How & What to do
Frequently Asked Question (FAQs) - How To Prepare for UPSC IAS 2020 - Check IAS Preparation Tips Here
Question: Is 1 year sufficient for IAS preparation?
Answer:
Generally, it depends on individual knowledge and personal qualities such as concentration, memorizing capacity etc that may determine how much time he/she would need. But given the vast syllabus, it takes about 1 year to prepare for the UPSC IAS exam.
Question: Do I need coaching to clear the UPSC IAS exam?
Answer:
No, many toppers have cleared the UPSC Civil Services exam with self-study without any coaching.
Question: Is the UPSC IAS preparation difficult?
Answer:
The vast syllabus that requires to be studied as well as remembered, the long hours of studies, etc makes UPSC IAS preparation difficult.
Question: How many hours should I study for IAS?
Answer:
The number of hours you need to study depends on your productivity, efficiency and memorizing capabilities. A lot of people recommend studying for about 15 hours per day during the UPSC IAS preparation, but some people have cleared UPSC civil services exam with just 6-7 hours of daily study time as well.
Question: How can I start preparing for IAS at home?
Answer:
Go through the UPSC IAS syllabus, get a list of recommended books for Prelims and Mains, decide the optional and start reading, making notes and revising at regular intervals.
Questions related to UPSC Civil Services Exam
Showing 1245 out of 1245 Questions