How to prepare for NDA 2018
How to prepare for NDA 2018? - For years, National Defence Academy (NDA) examination conducted by Union Public Service Commission (UPSC) has been the most coveted Defence entrance exams in the country. This exam draws approximately 5 lakh test takers every year but only few get admission to the prestigious defence academy. The competition is stiff therefore it is necessary to take each step in the right direction. Remember, scoring well in NDA depends on how well candidates balance their preparation. The written exam of NDA is scheduled to be conducted on September 9, 2018. This leaves aspirants with roughly 60 days for preparation. Thus, utmost sincerity towards the goal is required. Careers360 here brings how to prepare for NDA 2018 to understand the preparation part well. Let's have a look at how to prepare for NDA in order to know the strategy to crack the exam.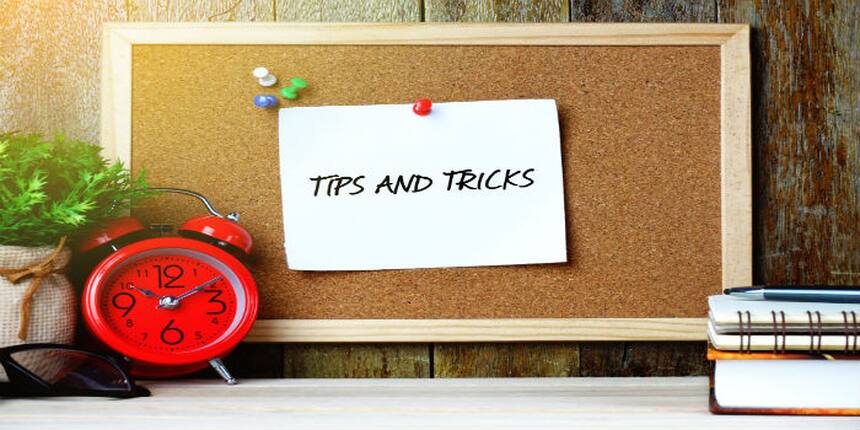 Latest:

NDA Application Form

2020 to be released on Jan 8, 2020
How to prepare for NDA 2018 Mathematics?
The mathematics syllabus consists of Arithmetic, Mensuration, Algebra, Geometry, Trigonometry and Statistics. The questions in Mathematics test candidates' conceptual understanding. Get your fundamental concepts clear. Also learn speedy question-solving techniques. The questions are evenly balanced across the syllabus so never leave out any one section. Quadratic equation must not be ignored as questions are always asked from this topic in every exam. Algebra and Geometry are high scoring, if you get your basics correct. Time yourself well and practice math's model papers as much as you can.
How to prepare for NDA 2018 General Ability?
This section, as per NDA exam pattern has two parts, Part A - English and Part B - General Knowledge. Part B comprises Physics, Chemistry, General Science, History, Freedom Movement etc, Geography and Current Events. Remember, depending upon the streams you choose in the higher secondary classes, your preparation plan must vary accordingly. Science students have an edge here, since 50% of the marks are allocated to the science subjects. So if you are from social sciences background, give extra attention to science subjects. Candidates can improve the English section by reading the newspapers and magazines regularly. There are a few areas which candidates should work on specifically for this exam - English usage, subject-verb relationship, tenses and prepositions. Candidates should also be trained in identifying grammatical errors. Questions on error finding and Para-jumbling are asked regularly in the exam.
Strategies to crack NDA 2018 exam
Make a routine
Aspirants should make a routine and schedule for studying. Incorporating a dedicated schedule in NDA preparation will help to stick to the goal and deliver desired result.
Begin with the basics
Aspirants must first solidify their basics. Everything depends on how strong your basics are as it will help in solving the toughest questions without much difficulty. More than 50 percent of the paper can be solved with ease if candidates basics are strong.
Balance your preparation
Most of the times it is seen that candidates prepare the areas in which they are good and ignore the weak areas. Questions in the exam will be easy, moderate and difficult, if candidates do not balance their preparation judiciously; they will end up attempting only the easy ones, leaving the difficult questions unattempted.
Solve previous years' question papers
Aspirants must try to solve as many previous years' question papers as they can. This will strengthen their preparation and boost exam solving capability. Additionally, candidates will be able to know how to effectively manage time during the exam, as the practice of sample papers/previous years question papers helps in building speed in solving questions. Make a schedule for practicing the question papers. Initially, start with one question paper every day, depending on your capacity. In the next phase, solve 2 to 4 question paper sets in a day.
Give equal attention all sections
Candidates must make sure that they pay equal attention to all the two sections - Mathematics and General Ability Test. Some might be good in Mathematics, but may pay less attention on preparing for English and end up scoring less in this section. To score well in both, equal focus and preparation is required.
Taking Mock tests is crucial
Mock tests are the best way to check the level of preparation. Regular practice of mock tests will sharpen skills in solving questions related to Maths. The best part of mock test is that it helps in increasing the problem solving ability, while at the same time speed and accuracy is developed in the process of repeatedly taking the mock tests. All these advantages of taking the mock test result in better performance and high scores in the exam, without consuming too much of time in completing the test.
How to prepare for NDA 2018 – Exam Day Strategies
Solving the paper
Solve the examination paper in two rounds. Give 30 minutes to solve the easy questions and scan the entire paper to identify the (difficult) questions to attempt in the second round. Candidates must not attempt any question that they believe are taking time. Rather, keep these questions to be attempted in the second round. Identify the questions in three categories – Easy, moderate and difficult and take them accordingly.
Wise selection of sections
Do not get emotionally attached to a question. If a question from English is easier than the question in Chemistry, attempt the easier question first. The objective is to maximize the score in each section of papers.
Avoid taking new topicsin the last lap of Preparation
Towards the last phase of preparation, do not start learning new topics. Rather, devote time in revising the topics that you have learnt so far. Brush up your strengths and go through the difficult topics.
Stay positive and confident
It is important to keep a positive mind before the exam. Do not stress yourself with negative emotion, as stress and panic will not bring good outcome. Enter the exam hall with positive mind that you have prepared well and give your best shot.
NDA Preparation Books
Below are the list of books that candidates can refer to for NDA preparation.
| | |
| --- | --- |
| Books | Author /Publisher |
| Manorama Yearbook | Mathew M |
| Mathematics for NDA and NA: National Defence Academy and Naval Academy | RS Aggarwal |
| Objective General Knowlegde & Current Affairs (Level 1) : Useful for UPSC / State PCS / CSAT / Bank PO / NDA / CDS / MBA (English) | Disha Experts |
| Objective General Knowlegde & Current Affairs (Level 2) : Useful for UPSC / State PCS / CSAT / Bank PO / NDA / CDS / MBA (English) | Disha Experts |
| Quantitative aptitude for competitive examinations | R.S. Aggarwal |
| NDA & NA National Defence Academy and Naval Academy Entrance Examination: 10 Practice Sets (English) | Expert Compilations |
| NDA INA Practice Papers: Conducted by UPSC (English) | Sachchida Nand Jha |
NDA Preparation - Syllabus
Candidates can check below the NDA syllabus for Mathematics and General Ability prescribed by UPSC.
Syllabus of NDA
| | |
| --- | --- |
| Sections | NDA syllabus 2018 |
| Mathematics | Algebra, Matrices and Determinant, Trigonometry, Analytical Geometry of two and three dimensions, Differential Calculus, Integral Calculus and Differential Equations, Vector Algebra and Statistics and Probability |
| General Ability Test | English, Physics, General Science, History, Freedom Movement etc. Current Events, Geography |
NDA Question Papers
The question papers of NDA have been released by UPSC. Careers 360 have provided NDA question papers of previous years. Candidates can download the question papers. The benefits of solving the question papers are given below.
Develops better understanding of topic-wise weightage in each section

Reveals candidates current level of preparation

Improve time management skills

Improves question solving ability and develops speed and accuracy
UPSC will release the answer key for NDA 2019 after the declaration of final results on the official website. However, candidates can check the NDA 2019 answer key from the websites of various coaching institutes after few hours of commencement of the examination. With the help of the NDA answer key 2019 candidates can check the number of correct questions and can also check their estimated score.
UPSC will release the cut-offs for NDA 2019 along with the declaration of final results. The cutoffs will be released separately for the various cadres. Candidates who will score marks equal to or more than the cutoff marks will be declared as qualified.