How to Prepare for CTET 2023? - The Central Teacher Eligibility Test (CTET) will be conducted by the Central Board of Secondary Education (CBSE) in offline mode. CTET exam is conducted to determine the quality of the candidates. CTET exam is conducted by the Central Board of Secondary Education (CBSE) twice a year - July and December. CTET is the most preferred choice and the gateway to getting teaching jobs at the junior and elementary levels in schools. Applicants who wish to qualify to apply for teacher recruitment in various government and private schools in India should pass the CTET exam and obtain minimum CTET qualifying marks.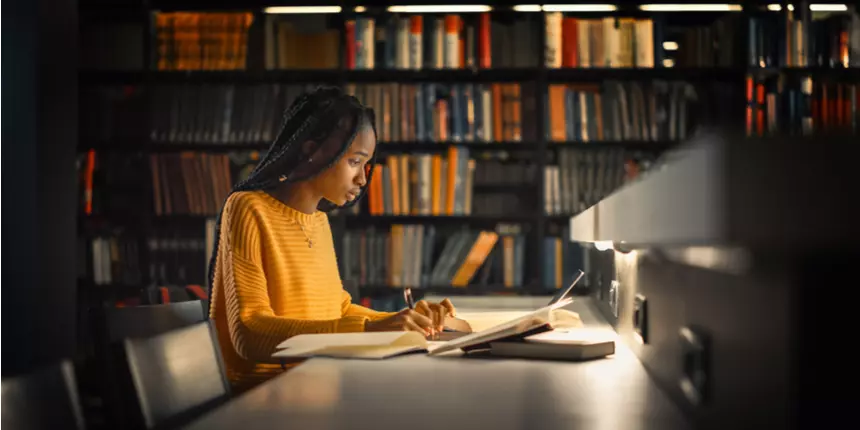 How to prepare for CTET 2023 - Tips, Instructions, Books, Exam Pattern
The CTET exam is conducted at a national level to make candidates eligible to apply as teachers in CBSE-affiliated schools. However, CTET is one of the toughest due to the huge number of competitions it attracts. The test is held to determine the eligibility of the candidates as Teachers in classes 1 to 8. A teaching job requires patience and deep understanding. In India, which is the world's youngest nation, there are a lot of educational institutions and to cater to the teaching needs of these institutions, the government conducts several exams like CTET. There are a lot of fresh candidates who have questions on How to prepare for CTET 2023, through this article, we will address their queries on this topic.
Quick links:
CTET Preparation Tips 2023
Create a Goal
CTET is one of the most competitive exams in India. Candidates who are planning to appear for it must keep in mind that they will be competing against a vast audience. Hence, it is advised to, first of all, set an objective in mind and give yourself some time to achieve the objective. Here objective stands for qualifying for the CTET exam.
Go Through the Exam Pattern and Syllabus
Before starting the preparations for CTET 2023, candidates are advised to go through the CTET exam pattern and syllabus in detail. Go through each and every aspect and take note of it. The syllabus is one document that needs a deep reading. Candidates must also take the printout of the CTET syllabus and keep it with themselves while studying.
Understand Child Development & Pedagogy
This is the main subject in CTET and aspirants must read it thoroughly. There are a lot of books and study materials available online as well as offline markets regarding the same. Candidates must also solve questions based on Child Development & Pedagogy.
Time Management is the Key
This is the most important aspect and to hone this skill, CTET aspirants are advised to use a timer while solving the previous year's question papers of CTET. Candidates are advised to make a practical timetable and allot equal time to all the subjects.
Practice
There is a famous saying that "Practice makes a man perfect" and it is rightly said. This is one area where candidates must focus mainly, especially during the wee hours of preparation when the CTET exam is just a few days away. Practice previous year's question papers and give mock tests to get expertise on the subjects.
Focus on Weak Areas
While practising candidates will also be able to know about their stronger and weaker sections, this way they can know on which department they must work more and which department is fully prepared. Work on weaker sections more so that there are no chances of mistakes in the exam.
Maintain A Healthy Routine Remain Stress-Free
While studying we get so involved in it that we miss taking good care of ourselves, this is where many students fail miserably falling ill and not appearing for the exam. It is advised for the candidates to take adequate amounts of sleep, drink plenty of water, eat healthy food and take breaks in between studies to stay healthy and active. Candidates must follow the most famous saying that an active brain resides in a healthy body.
Quick links:
How to Prepare for CTET 2023? - Important Instructions
Focus on increasing reading speed to help during attempting long questions. Increasing the reading speed will save time and enhance understanding.

There is no negative marking in the CTET 2023 paper hence candidates are suggested to attempt all questions and not leave any question unattempted.

During preparations, aspirants must equally divide their time as per the subjects. It will play a huge role on the day of the exam as certain questions will be time-consuming and this strategy will help isolate such questions from the remaining ones.

Do not get stuck only in one question and waste maximum time. Skip that question and once the entire paper is complete, return to the unattempted questions and try solving them from a fresh perspective.
Quick links:
CTET Exam Pattern 2023
CTET 2023 exam pattern has been mentioned in the official CTET notification and consisted of details related to the stages, sections, and marking scheme. As per the exam pattern, there are 150 questions which carry one mark each. Candidates must go through the exam pattern for better preparation for the exam.
Quick links:
CTET Syllabus 2023
CTET 2023 syllabus has been mentioned on the official brochure. The syllabus includes subject-wise topics and sections on which the question papers are based. Candidates are advised to check the syllabus while preparing. As per the syllabus, there are two papers for the primary and elementary level exams. As per the CTET syllabus, the paper 1 question is based on Child Development and Pedagogy, Language 1 and Language 2, Mathematics, Environmental Studies, and paper 2 Social Studies/Social Science and Mathematics and Science.
Quick Links: How to Crack CBSE-CTET exam
CTET Books 2023
One part of the preparation tips of CTET 2023 is the best books that candidates must refer to in order to prepare efficiently. From the following table, candidates can check some of the best books of CTET 2023.
CTET Best Books for Child Development and Pedagogy
| | |
| --- | --- |
| Name of the book | Publication |
| Child Development and Pedagogy (Arihant CTET Book) | Arihant Publication |
| Child Development & Pedagogy | Disha Publication |
| Child Development & Pedagogy | Pearson |
CTET Best Books for Language Paper (Hindi and English)
| | |
| --- | --- |
| Name of the book | Publication |
| Hindi Language | Arihant Publication |
| English Language | Pearson |
CTET Best Books For Environmental Studies
| | |
| --- | --- |
| Name of the book | Publication |
| Teacher Eligibility Test Environmental Studies | Upkar Prakashan |
| Environmental Studies | Wiley Publication |
| NCERT Books for CTET (Environment Studies Class 9-12) | NCERT |
| Environmental Studies & Pedagogy | Arihant Publication |
Also Read: