SBI Clerk 2018 Mains Result Analysis: 7954 candidates qualify for 9633 vacancies
As many as 7954 candidates have qualified in SBI Clerk mains exam 2018 for the recruitment of Junior Associates (Customer Support & Sales) in State Bank of India at 9633 posts. Careers360 has done result analysis of SBI Clerk mains exam and found that out of the total vacancies, no candidate has qualified for 1679 vacancies. After the SBI Clerk result 2018 for mains exam has been announced on September 21, it has been found that 17.5% of the total clerical posts would go vacant.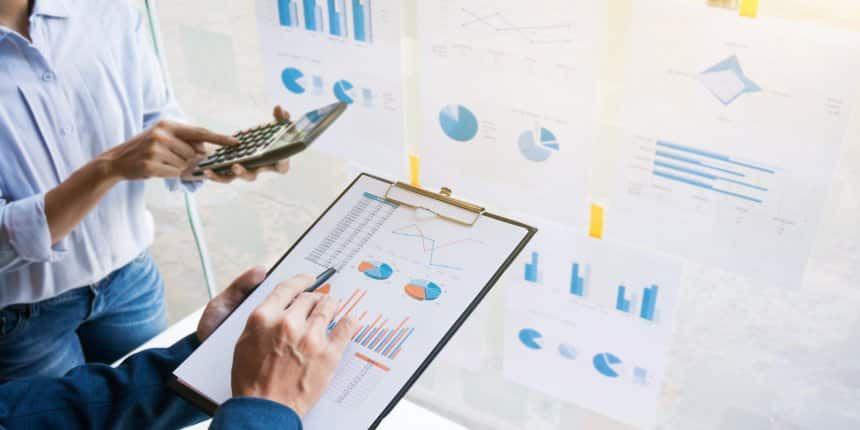 SBI Clerk 2018 Result Analysis                                                                                               
            

Number of             Vacancies

            

Number of             Candidates Qualified

            

Posts to go             unfilled

            

Percentage of             unfilled posts

            

9633

            

7954

            

1679

            

17.5% 

The number of to-be-unfilled vacancies comes as a shock to many as there will be a dearth of the workforce at the clerical level at 1679 posts until the public sector bank decides to reduce the total number of vacancies. It must also be noted that out of the 7954 qualified candidates, a reserve list/wait list will also be prepared wherein up to 50% of the vacancies (state-category wise) will be maintained. 
The official notification of SBI Clerk 2018 reads, "Candidates will be released from this waitlist on a quarterly basis against non-joining and resignation out of the current batch only, subject to the candidates securing minimum qualifying marks as may be stipulated by the Bank for selection. This wait list will be valid for a period of one year from the date of declaration of final result."
Earlier, the bank has announced as many as 9633 vacancies, out of which 7200 are for General, SC, ST and OBC, while 288 are for PwD candidates and 1044 vacancies are reserved for ex-servicemen category. In addition to these vacancies, 1101 have been announced as backlog vacancies.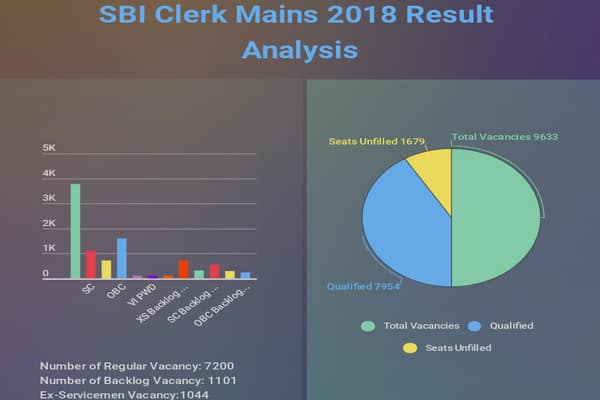 SBI Clerk 2018 Vacancy Details:
The details of vacancies reported by State Bank of India in an Advertisement No. CRPD/CR/2017-18/10                                                                                                 
            

Regular Vacancies

            

Backlog vacancies

            

Category wise

            

PWD

            

Ex-servicemen 

GEN 
SC

ST        

OBC        

Total 

LD (OH)   

VI 

HI      

XS

DXS   

SC     

ST    

OBC   

TOTAL     

3788

1111

711

1590

7200

96   

96 

96 

720 

324 

569   

303   

229

1101 
SBI Clerk exam is comprised of two stages – prelims and mains. The mains exam of SBI Clerk 2018 was conducted in online mode on August 5, while the prelims examination was held on June 23, 24 and 30. The exam authority shortlists as many as 10 times the number of total vacancies from prelims to appear in mains exam. Marks scored by the candidates in preliminary exam are not considered for the recruitment. The recruitment of eligible candidates for clerical cadre posts is done only on the basis of marks scored in the mains examination. 
For further reading, click on the links below. 
SBI Clerk 2018 Mains Result Official PDF – Check Here
SBI Clerk 2018 Notification PDF – Check Here 
Questions related to SBI Clerk
Showing 162 out of 162 Questions