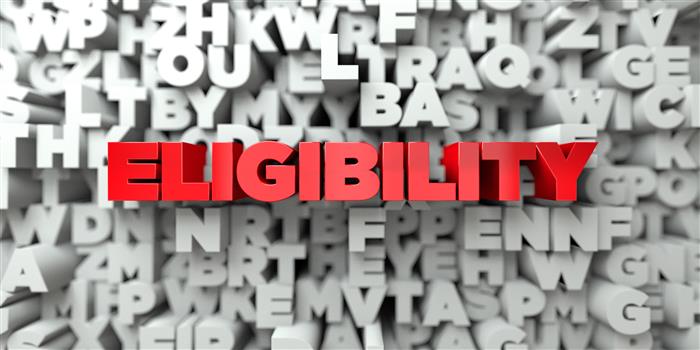 IBPS Clerk eligibility criteria 2018 - Institute of Banking Personnel Selection (IBPS) has released the eligibility criteria of IBPS clerk 2018 for candidates aspiring to take the test. IBPS clerk eligibility criteria include eligibility requirements related to age, educational qualification, citizenship, marks secured in the qualifying examination, experience, etc. Candidates aspiring to apply for the test must go through the eligibility criteria of IBPS clerk 2018 before they start filling the application form for the same.
To appear in the IBPS Clerk exam, candidates must be 20 to 28 years as on September 1, 2018 and must be born not earlier than September 2, 1990 and not later than September 1,1998. The online application form of IBPS clerk could be filled from September 18 to October 10, 2018. Candidates can check all details about IBPS clerk eligibility criteria below.
Latest: IBPS Clerk Application Form 2018 - Check Here
IBPS Clerk Eligibility Criteria 2018
S.No.

Category Of Criteria

IBPS Clerk Eligibility

1

Nationality/Citizenship

A candidate must be either -

(i) A Citizen of India or

(ii) A subject of Nepal or

(iii) A subject of Bhutan or

(iv) A Tibetan Refugee who came before January 1, 1962 to settle permanently in India

(v) A person of Indian origin who has migrated to permanently settle in India, from Sri Lanka, Burma, Pakistan, Vietnam and East African countries of Uganda, Kenya, the United Republic of Tanzania (formerly Tanganyika and Zanzibar), Zambia, Zaire, Malawi, Ethiopia, provided that a candidate belonging to categories (ii), (iii), (iv) & (v) given above, shall be a person who has a certificate of eligibility issued by the Government of India.

2

Age(As on September 1,2018)

Minimum: 20 years

Maximum: 28 years 

 

3

 

Educational Qualification

A Degree (Graduation) in any discipline from a University recognised by the Govt. Of India or any equivalent qualification recognized as such by the Central Government.

The candidate, while registering online, must possess valid Mark-sheet / Degree Certificate and indicate the percentage of marks obtained in Graduation

Computer Literacy: Operating and working knowledge in computer systems is mandatory i.e. candidates should have Certificate/Diploma/Degree in computer operations/Language/ should have studied Computer / Information Technology as one of the subjects in the High School/College/Institute.

Proficiency in the Official/Local Language of the State/UT (candidates should know how to read/ write and speak the Official Language of the State/UT) for which vacancies a candidate wishes to apply is preferable.

Ex-Servicemen who do not possess the above civil examination qualifications should be matriculate Ex-Servicemen who have obtained the Army Special Certificate of Education or corresponding certificate in the Navy or Air Force after having completed not less than 15 years of service in the Armed Forces of the Union.
IBPS Clerk Eligibility Criteria - Language Proficiency
Candidates applying for IBPS Clerk 2018 must know how to read, write and speak the Official Language of the State/UT from where they are applying.
IBPS Clerk Eligibility Criteria for Upper Age Limit Relaxation
S.No.

Category

Age Relaxation

 

1

 

Scheduled Caste/Scheduled Tribe

 

5 years

2

Other Backward Classes (Non-Creamy Layer)

3 years

3

Persons With Disabilities

10 years

4

Ex-Servicemen / Disabled Ex-Servicemen

The actual period of service rendered in

the defence forces + 3 years (8 years

for Disabled Ex-Servicemen

belonging to SC/ST) subject to a

maximum age limit of 50 years

5

Widows, divorced women and women legally separated from their husbands who have not remarried

9 years

6

Persons ordinarily domiciled in the State of Jammu & Kashmir during the period January 1, 1980 to December 12, 1989

5 years

7

Persons affected by 1984 riots

5 years

8

Regular employees of the Union Carbide Factory, Bhopal retrenched from service (Applicable to Madhya Pradesh state only)

5 years
IBPS Clerk Eligibility Criteria - Ex-Servicemen
Definition of Ex-Servicemen (EXSM) and Clauses to avail benefits under Ex-Servicemen Category
Ex-Servicemen (EXSM) - Only those candidates shall be treated as Ex-servicemen who fulfil the revised definition as laid down in Government of India, Ministry of Home Affairs, Department of Personnel & Administrative Reforms Notification No. 36034/5/85 Estt. (SCT) dated October 27, 1986 as amended from time to time.

Disabled Ex-Servicemen (DISXS) - Ex-servicemen who while serving in Armed Forces of the union were disabled in operation against the enemy or in disturbed areas shall be treated as Disabled Ex-Servicemen (DISXS).

Dependents Of Servicemen Killed In Action (DXS) Servicemen killed in the following operations would be deemed to have been killed in action attributable to military service (a) War (b) War like operations or Border skirmishes either with Pakistan on cease fire line or any other country (c) Fighting against armed hostiles in a counterinsurgency environment viz: Nagaland, Mizoram, etc. (d) Serving with peacekeeping mission abroad (e) Laying or clearance of mines including enemy mines as also mine sweeping operation between one month before and three months after conclusion of an operation (f) Frostbite during actual operations or during the period specified by the Government (g) Dealing with agitating para-military forces personnel (h) IPKF Personnel killed during the operations in Sri Lanka.

For the purpose of availing the concession of reservation for Dependents of Servicemen killed in action the member of the family would include his widow, son, daughter or his near relations who agree to support his family and an affidavit stating that the relaxation is availed by one dependent of Ex-Servicemen or not availed by any Dependent of Servicemen killed in action will have to be submitted at the time of joining. The relaxation in upper age limit and in educational qualifications is not available to Dependents of Servicemen. 
Note: The Territorial Army Personnel will be treated as ex-servicemen with effect from November 15, 1986.
IBPS Clerk Eligibility Criteria - Reservation for Persons with Disabilities
Candidates can check the reservation for Persons with Benchmark Disabilities (Candidates considered eligible under this category). Under section 34 of "The Rights of Persons with Disabilities Act, 2016", persons with benchmark disabilities are eligible for Reservation. The reserved categories of disabilities mentioned under this Act are namely:
Blindness and low vision;

Deaf and hard of hearing;

Locomotor disability including cerebral palsy. leprosy cured, dwarfism, acid attack victims and muscular dystrophy;

Autism, intellectual disability, specific learning disability and mental illness;

Multiple disabilities from amongst persons under clauses (a) to (d) including deaf-blindness in the posts identified for each disability: 
Note: Definition of the above-specified disabilities will be as per "THE RIGHTS OF PERSONS WITH DISABILITIES ACT, 2016".
The allocation of reserved vacancies for the persons with benchmark disabilities will be as prescribed in the "The Rights of Persons with Disabilities Act, 2016" and as per vacancies reported to IBPS by Participating Organisations.
IBPS Clerk Eligibility Criteria - Important Note
Please note that the eligibility criteria for IBPS Clerk 2018 specified herein are the basic criteria for applying for the post.

Candidates must necessarily produce the relevant documents in original and a photocopy in support of their identity and eligibility - pertaining to category, nationality, age, educational qualifications etc as indicated in the online application form at the time of joining and any subsequent stage of the recruitment process as required by IBPS/ Participating Organisations.

Please note that no change of category will be permitted at any stage after registration of the online application of IBPS Clerk 2018 and the result will be processed considering the category which has been indicated in the IBPS Clerk online application, subject to guidelines of the Government of India in this regard.

Merely applying for CRP/ appearing for and being shortlisted in the online examination (Preliminary and Main) for IBPS Clerk 2018 and/or in subsequent processes does not imply that a candidate will necessarily be offered employment in any of the Participating Organisations. No request for considering the candidature under any category other than the one in which one has applied will be entertained.
Questions related to IBPS Clerk