The Central Board of Secondary Education (CBSE) conducts the CTET 2023 exam in CBT mode every year July and December. There will be 2 papers for the CTET exam - Paper 1 and Paper 2. There is one subject that is common in both the papers - Child Development and Pedagogy. This section is a very important part of the CTET syllabus and it focuses on the educational psychology of learning and teaching. In this article, we are going to go into detail about the preparation strategy for the Child Development and Pedagogy section of CTET 2023.
Latest: Solve CTET question papers 2023 for better preparation.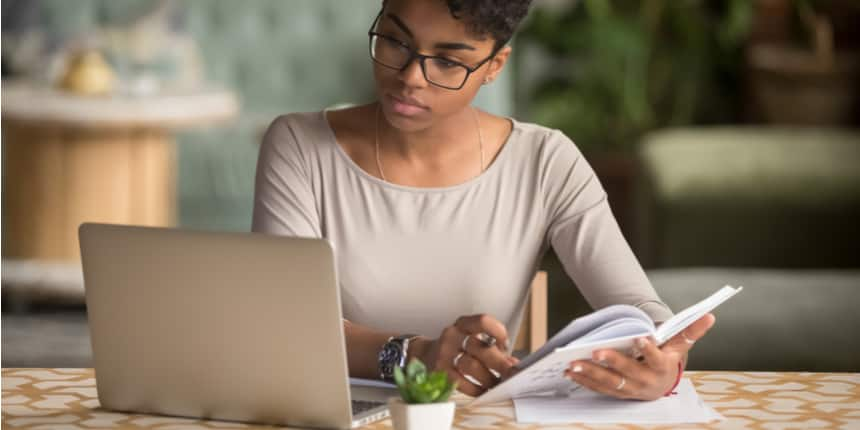 How to prepare for CTET Child Development and Pedagogy section?
CTET Child Development and Pedagogy Section Syllabus 2023
Students preparing for the exam must be aware of the CTET Child Development and Pedagogy section syllabus in detail to know what kind of questions are asked in the exam. The detailed syllabus of this section has been given below:
CTET Syllabus 2023 for Paper 1 and Paper 2
The Child Development and Pedagogy section of CTET will comprise a total of 30 questions in the exam. The syllabus of this section has been given below
Child Development: Primary School Child (15 Questions)
Concept of development and its relationship with learning

Principles of the development of children

Piaget, Kohlberg, and Vygotsky: constructs and critical perspectives

Socialization processes: Social world & children (Teacher, Parents, Peers)

Concepts of child-centred and progressive education

Language & Thought

Individual differences among learners, understanding differences based on diversity of language, caste, gender, community, religion, etc.

Influence of Heredity & Environment

Critical perspective of the construct of Intelligence

Gender as a social construct; gender roles, gender-bias and educational practice

Multi-Dimensional Intelligence

The distinction between Assessment for learning and assessment of learning; School-Based Assessment, Continuous & Comprehensive Evaluation: perspective and practice

Concept of Inclusive education and understanding children with special needs (5 Questions)

Formulating appropriate questions for assessing readiness levels of learners; for enhancing learning and critical thinking in the classroom and for assessing learner achievement

Addressing the Talented, Creative, Specially abled Learners

Addressing learners from diverse backgrounds including disadvantaged and deprived

Addressing the needs of children with learning difficulties, impairment, etc.
Also Read: How to Crack CTET Exam?
Learning and Pedagogy (10 Questions)
Child as a problem solver and a 'scientific investigator'

Cognition & Emotions

How children think and learn; how and why children 'fail' to achieve success in school performance

Basic processes of teaching and learning; children's strategies of learning; learning as a social activity; social context of learning

Factors contributing to learning - personal & environmental

Alternative conceptions of learning in children, understanding children's 'errors' as significant steps in the learning process

Motivation and learning
CTET Preparation Tips for Child Development and Pedagogy Section
Candidates after are done with their preparations can focus on other aspects of the exam such as time management, accuracy, etc. Below given are some preparation tips for the CTET Child Development and Pedagogy section.
Get a thorough understanding of the syllabus and exam pattern: Candidates preparing for the exam must first go through the CTET 2023 exam syllabus to know what topics the exam will cover. Along with the syllabus, candidates must also familiarize themselves with the CTET exam pattern 2023 to know how the exam will be conducted, what kind of questions will be asked in the exam, and more such details.
Practice Previous year CTET Question Papers: A very good way to build speed and accuracy is practicing previous year CTET question papers. This will also help candidates in time management. More importantly, candidates by this way can also test their preparations and find out what areas they are lacking at.
Make a strategy on how to attempt the exam: Another important piece of advice to students appearing for the CTET exam is to have a clear strategy on how to attempt the exam. Candidates must figure out beforehand which topics and questions they need to attempt first, time allocation to different sections, and other important aspects of the exam. This will improve the time management of the candidate.
Attempt All the questions in the exam: It has been prescribed in the CTET exam pattern that there is no provision of negative marking in the exam. This means that students will have the liberty to answer the questions without the fear of any negative marking. Make sure you attempt all the questions to get maximum scores.
Best Books for CTET Child Development and Pedagogy Section
Along with the online study material and offline books, there are some recommended books for CTET Child Development and Pedagogy section that will help candidates understand topics and concepts in a better manner. The list of recommended books for this section has been given below:
| | |
| --- | --- |
| CTET Books for Child Development & Pedagogy | Authors/ Publishers |
| Child Development & Pedagogy for CTET & STET (Paper 1 & 2) 2nd Edition | Shalini Punjabi |
| Wiley's Child Development and Pedagogy Exam Goalpost for CTET and TETs Exams, Paper I-II, Class I-VIII | DT Editorial Services |
| A Complete Resource for CTET: Child Development and Pedagogy | Sandeep Kumar |
| CTET and TETs Child Development and Pedagogy Paper 1 and 2 | Arihant Experts |
Also Read: