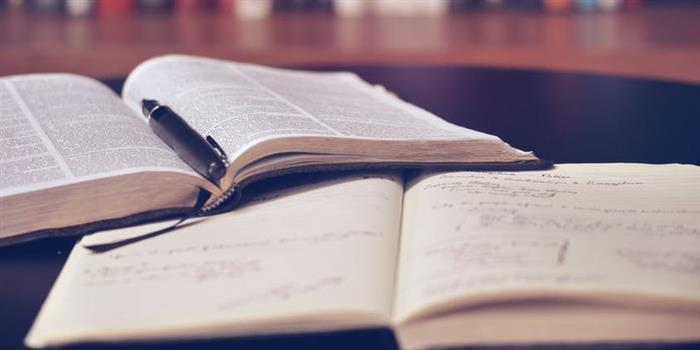 IBPS Clerk Question Papers 2018: The question papers of IBPS Clerk are important to know types of questions asked in the test. Through IBPS Clerk question papers 2018, candidates can get a fair idea of level of questions they can expect in the prelims and mains exam. Candidates can download the previous years IBPS Clerk question papers available in PDF format. Practicing the IBPS Clerk question papers will help the candidates to build confidence, boost up their speed and accuracy of solving questions. Solving multiple question papers of IBPS Clerk, will enhance candidates' problem-solving ability. After solving the IBPS Clerk practice papers 2018, candidates can analyse their performance and focus on the weak areas. Candidates can also take IBPS Clerk mock tests for better preparation of the online test. Read the full article to know about IBPS Clerk question papers 2018.
Candidates can download below the question papers of IBPS Clerk for subjects – Reasoning, English, General Awareness, Quantitative Aptitude and Computer Knowledge.
IBPS Clerk 2018: Exam Dates 
Exam

Examination Dates

Preliminary Exam

December 8, 9, 15, 16, 2018

 

Main Exam

 

January 20, 2019
IBPS Clerk Question Papers 2018
IBPS Clerk exam is conducted in two stages – Prelims and Mains. Candidates who qualify the preliminary stage of IBPS Clerk exam can appear for the mains exam. 
IBPS Clerk Question Papers
Aspiring candidates may go through the below given previous years sample question papers in order to prepare for the exam.
| | |
| --- | --- |
| IBPS Clerk Question Papers | Download links |
| IBPS Clerk Questions Paper – Prelims (first sitting) December 2015 | |
| IBPS Clerk Questions Paper – Prelims (first sitting) December 2015 | |
| IBPS Clerk Questions Paper – Prelims (second sitting) December 2015 | |
IBPS Clerk Prelims Exam Pattern 2018
As per the IBPS Clerk exam pattern 2018, the first stage of the Clerk exam is the preliminary stage. IBPS Clerk prelims includes questions from topics like:
English Language

Numerical Ability

Reasoning Ability 
IBPS Clerk Mains Exam Pattern 2018
Candidates who qualifies preliminary stage of IBPS Clerk, will be able to appear for mains exam. The IBPS Clerk main exam includes questions from topics like:
Reasoning Ability & Computer Aptitude

English Language

Quantitative Aptitude

General/ Financial Awareness 
How to use IBPS Clerk Question Papers 2018
Take a complete overview of the sample booklet.

Make a proper routine so as to when you are going to practice them on a regular basis, a month or two before the final exams.

Practice the sample papers religiously and under similar ambiance as that of the exam day.

Make a time window each time you sit to solve a particular IBPS Clerk question paper and keep a distance from all the distractions.

Don't peek into the solutions directly, consult them only if you are unable to solve a particular question by your own.

Also make it a habit of looking through the solutions, even after successfully solving a question. You will get to learn better and different approaches to the same problem.

Don't cheat on yourself, make sure whatever you do, you do with full honesty.

Lay important emphasis on the marking schemes and plan a sequence in which you are going to attempt the question paper, and make changes according to your convenience.
Henceforth, make sure you are ready by solving sample IBPS Clerk question papers and practice them with full effort and sanctity, for, your knowledge combined with smart work is going to bear fruits for you. Keep in mind that it is your hard work and dedication that is going to beat all the odds and make you stand apart amongst others. Make sample question papers your best companion and trust yourself that you can do it, and you will see you can do miracles on the day of exam.
IBPS Clerk Mock Test
Solving mock tests helps aspirants by making them learn a number of things with respect to writing the exam. Mock tests not only familiarize candidates with exam pattern and the kind of questions asked in IBPS Clerk exam, they also help students to manage time. Nowadays, when IBPS Clerk is conducted online and previous years' question papers of IBPS Clerk are not available, mock tests act as saviors.
To take IBPS Clerk Mock test – Click here
Importance of Solving IBPS Clerk Question Papers 2018 
It is always recommended to read and prepare from standard books to excel these exams, but to get an upper edge, one needs a close look and constant practice of the sample question papers, for they give the confidence and necessary practice to the students, so that they are able to seamlessly complete the paper in due time on the final day. Therefore, solving as many mock tests and previous years' question papers as possible, gives an advantage to the aspirants.
One must definitely have the sample question papers practiced before taking the final exam because of the following reasons:-
1) The sample question papers are designed on latest pattern of the IBPS guidelines. So, it proves beneficial for the student to practice them and prepare himself/herself for the exam day.
2) Now, one who is going to appear for the test has never faced the situation before, so it is natural to have fears associated with it in spite of having the concepts nicely done. In this case, the sample/previous years' question papers come handy and it becomes easy for the students to make friends with the pattern and they become more comfortable and relaxed, which is extremely important before exams.
3) The sample papers are designed in such a way such that there are sufficient number of questions from every topic, so as to make a student master all the concepts.
4) It is a better idea to practice time-management by solving the sample questions at home within the same time window. This will allow you to analyse the loopholes in your preparation and make improvements and corrections within time, so that you can smoothly sail through the questions on the exam day.
5) It is through the sample question papers that we can analyze so as to where and when we are wrong in writing answers, and this can be rectified and absorbed if viewed closely. It's always a good idea to write everything you learn, this is not a wastage of time or paper, it is as crucial as fuel is for a vehicle.