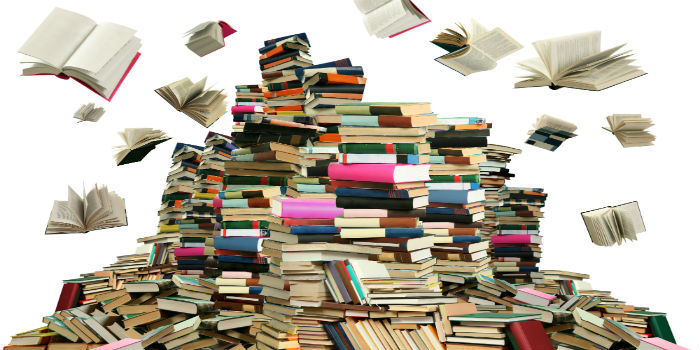 Best books for SSC JE 2019 – "So many books, so little time," Frank Zappa said once. However, if you choose the best lot of books for your preparation, you can complete the syllabus in less time. This axiom/saying holds true to the candidates preparing for SSC JE 2019. Selecting the best books for SSC JE preparation along with the right study material can turn out to be decisive in the end result.
The best books for SSC JE 2019 from different experts can help candidates score well in the examination. The best books contain toughest topics explained in simpler way by the experts. This help candidates understand that topic well. In this article, Careers360 brings the list of books for SSC JE preparation for Mechanical Engineering, Civil Engineering, Electrical Engineering, General Intelligence & Reasoning and General awareness.
Best booksfor SSC JE - Mechanical Engineering
| | |
| --- | --- |
| Books | Author/Publication |
| Khanna's Mechanical Objective Type | Dr. Sadhu Singh |
| Kiran's SSC Junior Engineer Mechanical Engineering Self Study guide | Kiran Publication |
| Mechanical Engineering for competitions | R.K.Jain |
| Objective Mechanical Engineering (Diploma) Competitive Exams | G.K.Publications |
Important topics for Mechanical Engineering
Theory of Machines and Machine Design

Engineering Mechanics and Strength of Materials

1 st Law of Thermodynamics, 2 nd Law of Thermodynamics

Air standard Cycles for IC Engines

IC Engine Performance

Fluid Statics

Cooling & Lubrication, Rankine cycle of System, Boilers etc.
Best books for SSC JE - Civil Engineering
Books

Author/Publication

SSC: Junior Engineers Exam Guide: Junior Engineers (Civil & Structural) Engineering

Guide

R Gupta's by Ramesh Publishing House

SSC JE Civil Engineering Previous Year Solved Papers

Made Easy Publication

Civil Engineering: Through Objective Type Questions

 
Important topics for Civil Engineering
Building Materials

Estimating, Costing and Valuation

Soil Mechanics

Hydraulics

Irrigation Engineering

Transportation Engineering
Best Books for SSC JE - Electrical Engineering
| | |
| --- | --- |
| Books | Author/Publication |
| Question Bank in Electrical Engineering | J.B Gupta |
| Electrical Engineering Objective Types General Awareness | A . Handa and M. Handa |
| Objective Electrical Technology | V.K. Mehta & Rohit Mehta |
| SSC Electrical Engineering | GK Publications |
Important topics for Electrical Engineering
Circuit law

AC Fundamentals

D.C. Machine

Effect of voltage, frequency and wave form on losses

Generation, Transmission and Distribution

Utilization of Electrical Energy
Best books for SSC JE General Intelligence & Reasoning
| | |
| --- | --- |
| Books | Author/Publication |
| Lucent's Reasoning | Bhupendra Kumar Singh |
Important topics for General Intelligence & Reasoning
Visual memory

Discrimination

Observation

Relationship concepts

Arithmetical reasoning

Verbal and figure classification

Arithmetical number series
Best books for SSC JE - General Awareness
| | |
| --- | --- |
| Books | Author/Publication |
| Lucent's G.K | Dr. Binay Karna and Manwendra Mukul |
| Arihant General Knowledge | Manohar Pandey |
Important topics for General Awareness
History

Culture

Geography

Economic Scene

General Polity

Scientific Research