How to Prepare for SSC JE 2020? - SSC Junior Engineer Preparation Tips
How to prepare for SSC JE 2020 - To crack the SSC Junior Engineer exam 2020, you first need to understand the pre-requisites for examination. Before beginning with the SSC JE exam preparation 2020, candidates need to completely review the SSC JE syllabus, various subjects, weightage given to each topic/subject. This will help in creating a good SSC JE 2020 study plan. Going through the previous years' question papers also gives candidates an idea regarding the SSC JE 2020 exam pattern. The exam dates of SSC JE will be updated shortly. Hence, candidates have a good amount of time to prepare and qualify the SSC Junior Engineer exam 2020. In this article, we have provided some tips as to how to prepare for SSC JE 2020 that may help you in preparing for the exam.
Latest Updates for SSC JE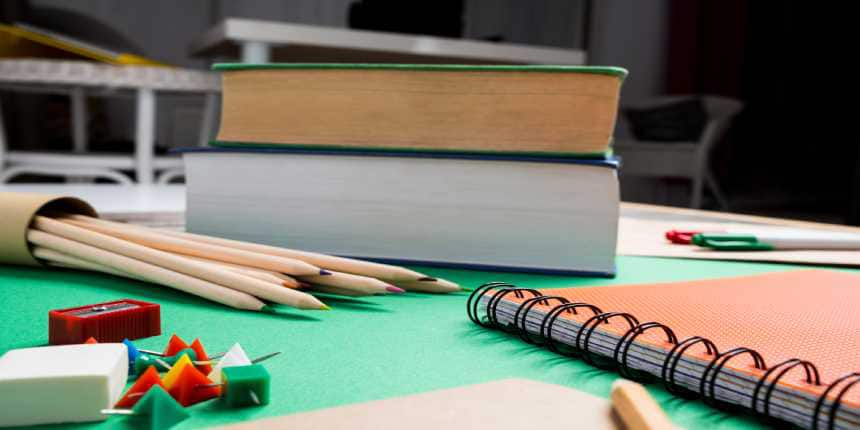 How to Prepare for SSC JE 2020?
Here are a few steps that you can follow for the SSC JE exam preparation tips.


SSC JE Preparation Tip 1- Make a proper time-table
This is the first and foremost step that you should do before starting your preparation. Make a proper time-table keeping in mind what you want to achieve in the short-term and long-term. Time-based goals will help to know how much you need and how to prepare for SSC JE. Make sure that you follow the time-table rigorously.


SSC JE Preparation Tip 2- Focus on the preparation
Besides memorising the details, understand the subjects. Once the concepts are clear, it will help you to remember the same for a longer period. You handle any type of question in the exam if your concept is clear. Make short notes while reading any chapter or topic. This will help you to revise easily before the exam.


SSC JE Preparation Tip 3- Self-Evaluation
Evaluating yourself from time to time is an effective method of preparation. For this, you need to practice previous years' question papers, sample papers and attempt mock tests.


SSC JE Preparation Tip 4- Confidence and Positive
Confidence is the key to success. Keep positive thoughts and belief in yourself and your preparation.
SSC Junior Engineer 2020 Exam comprises two papers – Paper I and II. Paper I will carry objective type questions from General Intelligence & Reasoning, General Awareness and respective engineering disciplines. Paper-II is a conventional type paper that is conducted for those candidates who qualify the Paper I. The test carries questions based on candidates' respective engineering disciplines. Marks allotted for this paper is 300. The section-wise preparation tips for SSC JE 2020 is given below.


How to Prepare for SSC JE General Awareness 2020?
Questions from this section are aimed to test the candidate's knowledge of current events. The test includes questions relating to India and its neighboring countries especially pertaining to History, Culture, Geography, Economic Scene, General Polity and Scientific Research, etc. Candidates can follow the tips given below to prepare for this section.
Read newspapers and current affairs magazines.

There are several competitive books available in the market and solve papers given in these books
How to Prepare for SSC JE General Intelligence & Reasoning 2020?
This section includes questions of both verbal and non-verbal type. Questions are asked from analogies, similarities, differences, space visualization, problem-solving, analysis, judgement, decision making, visual memory, discrimination, observation, relationship concepts, arithmetical reasoning, verbal and figure classification, arithmetical number series etc. The test assesses a candidate's abilities to deal with abstract ideas, symbols and their relationships, arithmetical computations and other analytical function. Here are a few tips that candidates can follow to prepare this section.
Make sure you practice all the previous year papers

Practicing previous years' papers will help candidates to estimate your current preparation level

Be consistent with your revision

Be thorough with the syllabus and prepare accordingly

Practice all the important topics
Quick Links:
SSC JE Expected Cut off 2020
SSC JE Career Growth
SSC JE Mechanical 2020 Preparation Tips
Candidates should know the syllabus of SSC JE 2020 thoroughly and weightage of each topic.

Practice previous years' SSC JE Mechanical papers

Candidates should focus on theoretical concepts

Candidates should attempt the mock test and evaluate their performance
SSC JE Electrical 2020 Preparation Tips
Questions in SSC JE 2020 electrical engineering are asked from Basic concepts, Circuit law, Magnetic Circuit, AC Fundamentals, Measurement and Measuring instruments, Electrical Machines, Fractional Kilowatt Motors and single phase induction Motors, Basic Electronics etc. Candidates should practice their previous years' questions papers. The level of questions in this section will be of Diploma in Engineering. Therefore, candidates should read their college textbooks to ace the exam.
| | |
| --- | --- |
| Subjects | SSC JE Books |
| General Intelligence and Reasoning | Lucent's Reasoning by Bhupendra Kumar Singh |
| General Awareness | Manorama yearbook |
| SSC Junior Engineers (Mechanical) Exam Guide (Popular Master Guide) | Ramesh Publishing |
| Kiran's SSC Junior Engineer Mechanical Engineering Self Study Guide-cum-Practice Work Book | Kiran Publishing |
| SSC Junior Engineer Civil & Structural Engineering Recruitment Exam Guide | Disha Prakashan |
| SSC Junior Engineer Civil and Structural Engineering Exam Practice Work Book | Kiran Publishing |
| Juniors Engineers Electrical Examination Guide: Electrical Engineering (Popular Master Guide) | Ramesh Publishing |
| SSC Juniors Engineers Electrical Engineering Recruitment Exam Guide (English) | |
Questions related to SSC JE
Showing 73 out of 73 Questions