How to Prepare for IBPS PO 2023: IBPS and SBI are one of the largest organizations in India that conduct several banking exams. The State Bank of India (SBI), is a banking institution itself, while the Institute of Banking Personnel Selection (IBPS) is a recruitment agency. When it comes to banking exams, the IBPS PO exam and SBI PO exam are some of the most popular ones in India. Candidates preparing for the banking exam asked for IBPS PO 2023 preparation tips. Candidates should read the entire article to know in detail how to prepare for IBPS PO 2023. The IBPS PO exam is conducted by the Institute of Banking Personnel (IBPS) to recruit Probationary Officers into participating banks of IBPS.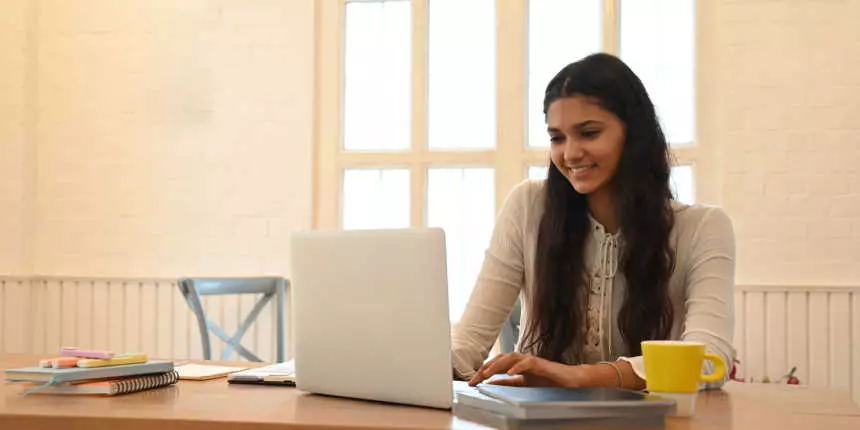 How to Prepare for IBPS PO 2023 - Section-Wise Strategy & Tips
Unlike SBI PO which is conducted to recruit POs only for State Bank of India branches. A lot of candidates apply for IBPS PO, making it a tough and competitive exam. In this article, we will discuss how to prepare for IBPS PO, so that candidates have an upper edge over their counterparts. We will also be sharing IBPS PO preparation tips 2023, best books recommendations and strategy planning. Candidates who are planning to appear for the exam must go take a reference from how to prepare for IBPS PO 2023 here.
How to Prepare for IBPS PO 2023 - Preparation Tips
Refer to the Official Exam Pattern and Syllabus
This is the first answer to how to prepare for IBPS PO 2023. Candidates preparing for the IBPS PO exam must refer to the exam pattern and syllabus mentioned in the official notification. Before starting the preparations, referring to these documents will help them in knowing the stages, sections, marking scheme, a subject which they must study and focus on.
Create A Time Table
Those candidates wandering about how to prepare for IBPS PO must note that not just the IBPS PO but to prepare for any exam, they must have to make a timetable. Creating a timetable is a mandatory activity. The timetable should consist of the routine, and study schedule and candidates must divide equal time to all the subjects that they must have to study and follow the timetable strictly.
Quick Links:
Read A Lot
This goes without saying. Reading is the basic and the most important aspect of the IBPS PO preparations. Start by reading the best recommended IBPS PO books and the syllabus materials. Apart from the reasoning and quantitative sections, all the other sections like English and Current affairs need thorough reading.
Pick the Study Materials Wisely
In order to prepare for IBPS PO, the most important part is picking the study materials. These study materials consist of the best books, IBPS PO question papers, newspapers, current affairs magazines, etc. There are a lot of options available in the market for these categories and candidates are advised to pick these study materials wisely and don't get confused among the plethora of options available.
Clear the Basics
It is a human tendency that everyone doesn't know everything, hence if during the preparation the IBPS PO aspirants are facing any problems in their studies or the concepts are not clear to them, they must refer to online videos of offline study materials for reference and get their doubts and basics clear.
Make Short Notes
While doing the preparations of IBPS PO, candidates are advised to make short notes and keep them with themselves for quick revisions. This helps in recalling everything they have studied. It is also one of the most effective IBPS PO preparation strategies followed by toppers.
Quick links:
Practice Using Previous Question Papers
The most important point of how to prepare for IBPS PO 2023 is practice and what better way to practice than solving past year's question papers. This is one of the major exercises which is suggested to candidates to follow from day 1 of their IBPS PO preparations. Arrange at least 10 years of past question papers and solve them on a regular basis.
Increase Time Management Skills
The IBPS PO exam is all about time management. The two stages - preliminary and mains are time-bound and candidates must have solved maximum questions within that time frame to increase their chances of qualification. One thing to be noted here is that there is negative marking in both these stages hence along with time management they must also work on increasing their efficiency to solve the questions and commit less to no mistakes.
Revision
This is the key to the complete IBPS PO preparation strategy. Revision helps you rewind each and everything you have studied in the whole day's time. It is advised to all the candidates to revise whatever they have studied before going to bed.
Quick Links:
Give Mock Tests
Candidates must dedicate the last 40-60 days before the exam to mock tests and they must start by solving at least 1 mock test daily and gradually increase the number as the exam day reaches closed. The more mock tests they solve, the more they will work on their weaker sections and be exam-ready.
Check Here List of Other Government Exams
IBPS PO Exam Pattern 2023
The Institute of Banking Personnel Selection (IBPS) mentions the IBPS PO exam pattern 2023 in its official notification for all PO aspirants. Candidates preparing for the IBPS PO must go through the exam pattern of IBPS PO 2023 to know the section, stages, time duration and marking scheme of the exam. IBPS prescribes a separate exam pattern for both the stages - preliminary and mains exam.
Quick links: IBPS PO Answer Key 2023
IBPS PO Syllabus 2023
IBPS mentions the IBPS PO 2023 syllabus in the PO notification. Candidates preparing for the IBPS PO 2023 exam must check the latest syllabus along with the exam pattern. The syllabus of IBPS PO consists of topics from subjects such as Mathematics, Reasoning, English and Current Affairs.
These are the subjects on which the question paper of IBPS PO will be based on. The syllabus will help aspirants to analyze their preparation levels and plan their study plans accordingly. Candidates must cover the whole syllabus well in advance with sufficient time for revision to qualify for the exam.
Quick links: