UPTET 2023 Preparation Tips - Candidates who are going to appear for the UPTET exam 2023 must check the subject-wise preparation tips of UPTET 2023 to score better in the result of UPTET. The UPTET 2023 preparation tips subject-wise will help the students to get an idea about how to prepare for UPTET exam for each subject. It is mandatory to get acquainted with the latest syllabus and exam pattern of UPTET. The Subject wise preparation tips of UPTET consist of time management for each subject, solving questions papers of UPTET, appearing in mock tests, proper practice, and a few other important factors.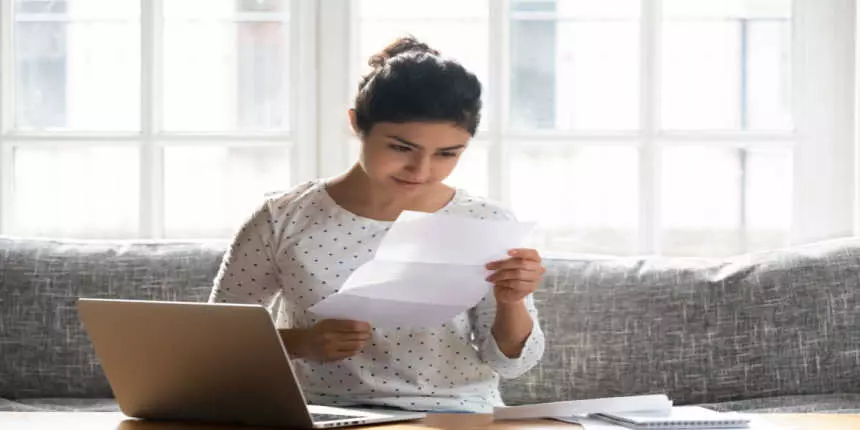 UPTET 2023 Preparation Tips - Subject wise Tips, Strategy, Key Points
Apart from knowing the topics from which the questions will be asked in each section, candidates must also prepare short notes as part of UPTET preparation tips as this will play a vital role during the last leg when they will have to swiftly revise the complete syllabus. The UPTET exam 2023 will be conducted to determine the eligibility of teachers from Classes I to VIII so it is important to have a good foundation of the subject you will teach.
UPTET 2023: Syllabus Overview
Before starting the preparation, it is important to go through the detailed latest syllabus. Check all the topics of each subject. This will help you to analyze your weaker and stronger areas. The latest syllabus will also help to know about new add-ons or any topic removed from the syllabus. Check below the overview of the UPTET syllabus:
UPTET 2023: Exam Syllabus Overview
| | |
| --- | --- |
| UPTET Paper I | UPTET Paper II |
| Child Development and Methodology and Pedagogy | Child Development and Methodology and Pedagogy |
| Language I (Hindi) | Language I (Hindi) |
| Language II (English, Urdu or Sanskrit) | Language II (English, Urdu or Sanskrit) |
| Mathematics | Mathematics/Science/Social Science |
| Environmental Studies | - |
UPTET 2023 Subject Wise Preparation Tips
As per the exam pattern of UPTET 2023, there will be two papers in the exam. Paper I is for all those candidates who are applying for Class I to V and Paper - II is for Class VI to VIII. These papers are designed specifically to assess the overall skill and knowledge of a candidate as a teacher. The examination authority checks the candidate's performance and way of teaching. So, it is important to keep the focus on each subject while preparing for UPTET exams.
In the UPTET syllabus, there are several parts and candidates need to pay equal attention to each and every segment. As all sections are equally relevant, don't neglect any section.
Child Development and Pedagogy
Most candidates are new to this segment. Choose the right book for this section and develop some basic concepts. The questions posed in this section of the exam are not very complicated, you should have the basic knowledge to try the questions. Emphasize issues such as the National Curriculum System 2005 and the teaching-learning process, recognizing diverse learners (backward / mentally-retarded / specially-abled), learning principles, different teaching activities, and many more.
Language I & II
Language sections are reasonably easy to solve. Examiners will test the basic language skills through these sections. You need to learn grammar, vocabulary and comprehension in order to perform well. Follow UP TET's previous year's question paper to get an overall understanding of the language parts.
Mathematics/ Science/ Social Science
Many candidates find these problems relatively challenging. If you're weak in this segment, you need to spend more time here. Questions are based on basic principles, and try to learn essential formulas and theories to succeed in this section. All you need to have the basic concept clear up to class Xth.
Environmental Studies
Read a textbook covering the whole curriculum. Emphasize concerns such as Renewable Energy Sources, Conservation of Biodiversity, and Importance of Environmental Research, House Buildings, Festivals, Consumer Protection, etc.
UPTET 2023: Some Important Key Points
Candidates who filled the application form of UPTET must follow the study plan to qualify in each stage of the examination. Students can go through the tips below for better preparation:
Time Management is essential for almost all of the preparation of the exam. To prepare for the UPTET examination, allocate time as per your weaker and stronger section after going through the UPTET syllabus and exam pattern. Initially offer proper time for each chapter to be covered.
UPTET preparation requires a lot of practice on each subject. Practice allows you to obtain the accuracy of the test. Practice using the new sample paper and UPTET mock tests.
Write down all the chapter's essential formulas. In the revision process, this will support you. For the whole chapter, you don't have to look. What you need when solving questions when you get stuck is to turn down your formula notebook.
The key preparatory requirements are to have the best UPTET book based on the current syllabus and examination pattern. Candidates should review the list of books available on the market below and begin planning them. These will certainly assist you in cracking the UPTET examination.
| | |
| --- | --- |
| Books Name | Author/Publisher |
| CTET & TETs English Language Paper I & II | Arihant |
| UP TET PAPER – 1 & 2 IN HINDI | Unique |
| Guide UPTET Paper II: Class VI-VIII Social Studies | GKP |
| UPTET – Paper-II Class VI-VIII (Social – Studies) 15 Practice Sets | GKP |
| UP TET Child Development and Pedagogy | Kiran Publications |
| English Language | Geeta Sahni/Pearson Publication |
| Hindi Bhasha | Diamond Power Learning |
| UPTET Uttar Pradesh Shikshak Patrata Pariksha Paper-II (Class VI-VIII) | Arihant UPTET Uttar Pradesh Shikshak Patrata Pariksha Paper-II (Class VI-VIII) |
UPTET 2023 Exam Pattern:
As per the exam pattern of UPTET 2023, the exam will be held for the following two papers:
Paper I (Primary Stage for classes 1 to 5)

Paper-II (Elementary Stage for classes 6 to 8)
UPTET Exam Pattern 2023 for Paper I
Sections

Number of

questions

Total

marks

Child Development & Methodology & Pedagogy

30

30

Language I (Hindi)

30

30

Language II (Anyone from English, Sanskrit and Urdu)

30

30

Mathematics

30

30

Environmental Studies

30

30
UPTET Exam Pattern 2023 for Paper II
Sections

No. of questions

Total

marks

Child Development, learning & Pedagogy (compulsory)

30

30

Language I (Hindi)

30

30

Language II (Anyone from English, Sanskrit and Urdu)

30

30

Mathematics & Science/Social Studies/Social Science

60

60
Also Read: UPTET Admit Card 2023
Check Here List of Other Government Exams