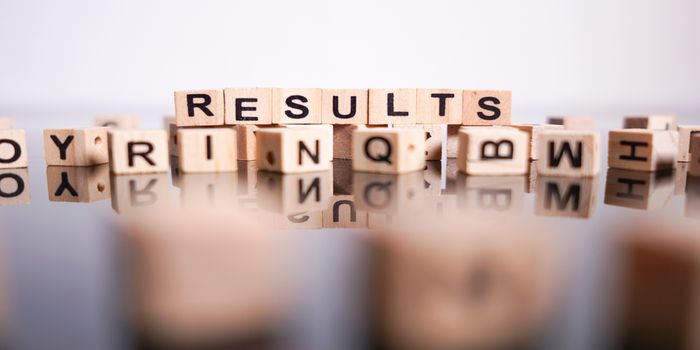 UTET Result 2018 – Uttarakhand Board of School Education (UBSE) is expected to release the result of UTET 2018 in January. UTET result 2018 would be announced for candidates who appeared for the test on December 14. UTET 2018 result will be declared by the Board online wherein candidates have to log in using their roll number and date of birth. As per UBSE officials, candidates can also get their scorecards/mark sheets along with UTET result 2018. This means that UTET scorecard will be available simultaneously with the result of UTET. Only those candidates will be considered qualified in the exam who would be able to secure the minimum cut off marks set by the exam authority. 
Note: The examination authority will also send the hard copy of the UTET mark sheet/scorecard to the qualifying candidates via post.
Latest: UTET Answer Key 2018 released - Check Here


UTET Result 2018 – Qualifying Cut off marks
 Qualifying candidates, as per UTET result 2018, will also be given a certificate cum mark sheet. The minimum eligibility to be considered qualified in UTET for general category candidates is 60%, OBC/PwD/dependents of freedom fighters/ex-servicemen is 50%, and for SC/ST is 40% aggregate marks in UTET 2018 exam. In other words, only those candidates who are able to secure at least 60%, 50%, and 40% marks as per their respective categories would be considered eligible for the post of teachers.
UTET Qualifying Cut off marks
Category

Minimum Qualifying Percentage

Minimum Qualifying Marks

General

60%

90

OBC/PwD/dependents of
freedom fighters/ex-servicemen

50%

75

SC/ST

40%

60


How to check UTET Result 2018?
Candidates need to visit the result link and click on it (Link to be provided here later)

Now, enter the UTET 2018 roll number and date of birth

Click on submit button and check your result

Download the mark sheet/scorecard 
UTET Result – What will candidates get?
Once the result of UTET 2018 is announced, candidates will be able to check and download,
Sectional marks

Overall Marks

Qualifying status

Sectional and overall cut off

Scorecard/mark sheet
UTET Result 2018 window would like the image below:
UTET 2018 – Machine-Read Evaluation of OMR Sheets
According to Uttarakhand Board of School Education, the answer sheets of the candidates will be evaluated by Optical Mark Reader (OMR) Answer Sheet Checker wherein the result would be calculated by the machine as per the performance of the candidates in UTET 2018. Thus, the is no provision of re-evaluation.
UTET 2018 Passing Certificate
The exam authority will also issue a passing certificate to the candidates who would qualify in the exam.
What would the passing certificate carry?
Candidate's name

Father's name

Date of birth

Registration number

Marks secured in each subject 
UTET Certificate Validity and Number of Attempts
There is no capping of the number of attempts for UTET. In other words, candidates can take UTET once or more than once. Even for improving marks in UTET, candidates can take UTET in subsequent years. However, the validity of the UTET passing certificate is 7 years from the date of its issuance. On the basis of the certificate, candidates can apply for next 7 years for the posts of Primary Teacher (I to V classes) or Upper Primary Teacher (VI to VIII classes) in the schools within the state. Within the validity period of 7 years if candidates are not able to grab a job as Primary Teachers or Upper Primary Teachers, they have to again take UTET for further validity.
UTET Result – Statistical Data
In 2016, as many as 1,46,538 candidates had registered for UTET, out of which 1,36,812 candidates had taken UTET exam and 15,400 could finally clear UTET. For paper I, 72,462 candidates had registered, out of which 67,703 had taken the test and 7,574 could finally make it to the qualifying cut off. For Paper II, 74,076 candidates had registered, 69,109 appeared and 7,826 candidates had cleared it.
UTET Result stats - 2016
Registered candidates

Appeared candidates

 

Passed candidates

Paper I

Paper II

Paper I

Paper II

Paper I

Paper II

72,462

74,076

67, 703

69,109

7,574

7,826

1,46,538

1, 36,182

15,400


UTET Cut off 2018
UTET cut off will be released with the result announcement of UTET 2018. Candidates will be able to know their sectional, overall, category-wise cut off as per their respective papers. The cut off for both the papers – the paper I and II will be different. In order to check UTET cut off 2018, candidates have to log into the result window by entering their roll number and date of birth. The cut off of UTET 2018 is the minimum qualifying marks candidates need to secure to be considered qualified. As per UBSE, 60%, 50% and 40% marks in UTET is the minimum qualifying cut off for qualifying the exam for general, OBC/PwD/dependents of freedom fighters/ex-servicemen and SC/ST candidates respectively.