How to Prepare Current Affairs for SSC CHSL 2020?
How to Prepare Current Affairs for SSC CHSL 2020?- Current Affairs is the scoring section of the SSC CHSL 2020 exam. By staying updated with the latest events and happenings around the globe keep the candidates one step ahead. SSC CHSL Tier-I exam have current affairs as a subsection of general awareness. Since current affairs means keeping up to date on the latest happenings around, many students find it daunting and hence look for easy ways on how to prepare current affairs for SSC CHSL exam. This article has all relevant information on how to prepare current affairs for SSC CHSL like expert tips, exam pattern, syllabus, weightage of topics, books to study for the ease of aspirants. Read complete article to know tips and tricks to prepare current affairs for SSC CHSL 2020
Latest: Check memory based questions & shift wise SSC CHSL 2020 Exam Analysis Here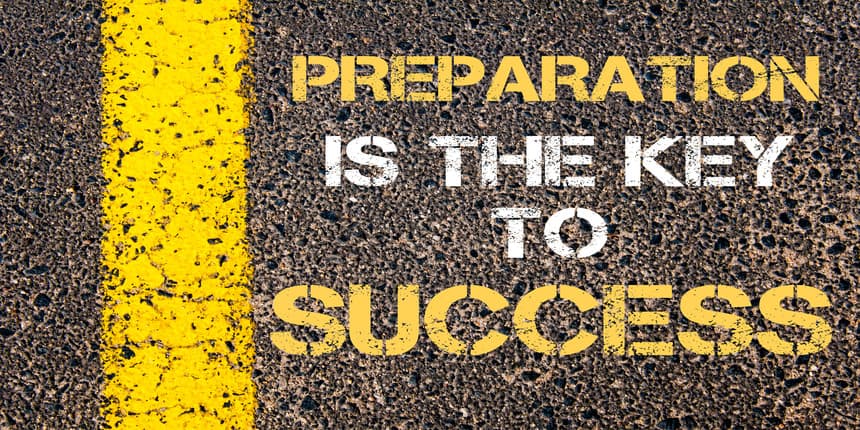 Daily Current Affairs 2020
Daily Current Affairs 2020
How to Prepare Current Affairs for SSC CHSL 2020?
SSC CHSL current affairs preparation includes many topics that are talked about in the national, international News as well as awards & prizes, books & authors, programs & policies, sport events and lastly people in the News. Here we will discuss detailed analysis topic wise questions from current affairs section and their probability of coming in the SSC Combined Higher Secondary Level Examination (CHSL) 2020 prelims exam.
3 (a) National News: This topic is very important with at least 2-3 questions being asked in the exam every year. One way to prepare for SSC CHSL current affairs to read the Hindu and one current affairs magazine e.g Pratiyogita Darpan regularly. Keeping an eye on the current events in the country is mandatory.
3 (b) International News: While this topic is equally important like the national news, it is not always that questions are asked on them. Candidates are advised to keep abreast of activities happening around the world to prepare for current affairs from this section.
3 (c) Awards & Prizes: This section entails students getting familiar with popular awards and prizes awarded across the world. The emphasis in how to prepare current affairs for SSC CHSL exam for awards and prizes should be more on the national ones.
Few popular Awards which might be helpful in preparing current affairs for SSC CHSL are Kalidas Award, Saraswati samman, Dadasaheb phalke award, B. D. Goenka awards along with Nobel prize, Oscar and Pulitzer award etc.
3 (d) Books & Author: Famous Books and their respective authors which are in the news due to any renowned contribution, prize or criticism should be considered important for exam. Here are few books
Game Changer by Pak Cricketer Shahid Afridi, We Are Displaced by Malala Yousafzai, Saffron Swords by Manoshi Sinha Rawal
Every Vote Counts-The Story of India's Elections: Navin Chawla And Notes of a Dream: The Authorized Biography of A.R. Rahman

3 (e) Programme & Policies: Government programmes and policies are updated, revised regularly keeping the welfare of the country in mind. So candidates need to be aware of these changes
Few important programs with respect to current affairs SSC CHSL are MGNREGA, UJJWALA, Atal Pension Yojana, Namami Gange Programme and Standup India etc.
3 (f) Sport events: The how to prepare current affairs for SSC CHSL plan must include at least 1 question from sport events/ activities. Questions asked from this topic will be related to India and world sports events.
Some popular sport games are Cricket, Football, Volleyball, Tennis (Men & Women), Chess, Hockey, Badminton etc.
3 (g) People in news: Current affairs preparation for SSC CHSL exam for this section is not very crucial but needs to be planned to avoid missing a question and good marks. Keeping track of people in the news can be done by reading newspapers regularly.
Recent Appointment of persons in higher government positions e.g President, Prime Minister (National & International), Awards, Death are important for this section
SSC CHSL Syllabus 2020 for Current Affairs
There is no fixed SSC CHSL syllabus for current affairs. This is because the topics deal with daily events in the country and the world. The SSC CHSL syllabus generally specifies what to study for the exam. Most aspirants fail to gauge the density of current affairs questions asked in the exam. With know-how of the weightage of current affairs questions in SSC CHSL, how to prepare current affairs for SSC CHSL exam becomes an easier task. Every year approximately 6-7 questions are directly or indirectly asked in CHSL exam.
SSC CHSL Prelims Current Affairs - Detailed topic-wise list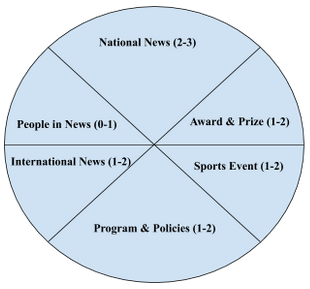 Be familiar with SSC CHSL Exam Pattern
Familiarity with SSC CHSL exam pattern is mandatory part of the plan on how to prepare current affairs for SSC CHSL. This will aid in knowing the type of questions, marks awarded to each section, time given and more..
Strategy on how to prepare current affairs for SSC CHSL?
5 (a) Regularly read Newspaper: Make a habit of reading one Hindi and one English newspaper regularly. This will not only help in current affairs preparation but also in increasing the speed of comprehension related questions from English subject.
5 (b) Put major emphasis on current affairs of the past six months before exam: Cover at least the last six month news related current affairs religiously.
5 (c) Make short notes: Making your own written notes always gives an edge to the preparation in current affairs for Staff selection Commission
Combined Higher Secondary Level Examination. It is easy to memorize and understand every minute detail written by oneself.
5 (d) Practice Online mock test to assess the preparation level: To know how well the preparation is, practice online mock test and evaluate the levels of preparation.
5 (e) Solve previous year papers: Weightage of topics, questions to expect are some things understood by solving question papers from past years.
A mock test a day is key to keep stress away
Candidates preparing for SSC CHSL exam should acknowledge the fact that, they should take multiple tests before appearing in any exam. Those who will adapt this strategy will be stress-free at examination hall. To help candidates in their preparation here are few important current affairs questions for SSC CHSL 2020 exam. To know the answer of these important current affairs questions keep reading the article.
(1) Which of the following team scored 278 to register the highest-ever total in T20s?
Afghanistan

New Zealand

South Africa

Australia

Sri Lanka
(2) Who among the following was awarded the Gandhi Peace Prize 2018 for his contribution in Leprosy Eradication in India and across the world?
Fazalur Rehman

Yohei Sasakawa

Shinzo Abe

Keith Donohue

Ahsan Basir Sheikh
(3) The Reserve Bank of India (RBI) has taken 3 more banks from the PCA framework allowing them to resume their normal lending activities. What does C stands for in PCA framework?
Correlation

Certificate

Cheque

Commission

Corrective
(4) A joint military exercise Sampriti-2019 is an important bilateral defence cooperation endeavour between India and ____________.
Myanmar

Bhutan

Nepal

Bangladesh

Japan
(5) Which organization has launched 'Yuva VIgyani Karyakram', a 'Young Scientist Programme' for the School Children to be studying in the 9th standard?
ISRO

DRDO

BARC

NASA

CSIR
(6) Former Finance Secretary Ajay Narayan Jha has joined as a member of the 15th Finance Commission. Jha has been posted in place of-
Hasmukh Adhia

Shaktikanta Das

Raghuram Rajan

SS Mundra

Urjit Patel
(7) According to Moody's, Indian economy is expected to grow at _______________ percent in the calendar year 2019 and 2020.
7.1%

7.5%

7.3%

7.4%

7.2%
(8) The Union Cabinet has approved the proposal for setting up of a Centre for Disability Sports in-
Ahmedabad

Chandigarh

Patna

Varanasi

Gwalior
(9) IRCTC has launched its own digital payment aggregator called _________________.
iSecure

iMoney

IRCTCMoney

IRCTCPay

iPay
(10) What is the theme of National Science Day 2019?
Science is nodal agency to support catalyse and coordinate celebration

Raman Effect is a phenomenon in spectroscopy

Science for people and people for science

Researched on many topics of the Physics

None of the given options is true
ANSWER (1):- Option (A)
ANSWER (2):- Option (B)
ANSWER (3):- Option (E)
ANSWER (4):- Option (D)
ANSWER (5):- Option (A)
ANSWER (6):- Option (B)
ANSWER (7):- Option (C)
ANSWER (8):- Option (E)
ANSWER (9):- Option (E)
ANSWER (10):- Option (C)
To Practise more questions of current affairs for SSC CHSL, CGL and other competitive exam, download the questions from below mentioned link
| | |
| --- | --- |
| | |
| January Month Current Affairs | |
| Feberuary Month Current Affairs | |
| March (1-14) day Current Affairs | |
| March (15-31) day Current Affairs | |
| April Month Current Affairs | |
Books and Study Material for SSC CHSL Current Affairs Preparation
The ideal SSC CHSL- Books to prepare for the exam are listed below. Aspirants can check the same.
6 (a) Manorama Current affairs: This book is updated annually and candidates understanding how to prepare current affairs for SSC CHSL exam must include this book in this must read list.
6 (b) Pratiyogita Darpan Magazine: This magazine is working as a panacea since long terms for aspirants who wish to understand how to prepare current affairs for SSC CHSL exam.
6(c) Press Information Bureau News: Official press releases of Indian Government are shared on this portal. it is an ideal website in terms of authenticity hence candidates should use this while preparing for current affairs for SSC CHSL 2020 exam. Candidates can check these at pib.nic.in.
6(d) YouTube videos: Few YouTube channels are putting hard effort to compile daily, weekly, monthly and annually current affairs for various competitive exam e.g CGL, CHSL, Bank and UPSC. Check and follow 2-3 authentic channels to know all the current affair topics to check and study for.
Candidates must note that only solving current affairs questions will not help them clear the general awareness/ general studies paper. They should also prepare for other sections e.g history, geography, economy and general science in a complete manner. Aspirants who will follow this strategy their chances to clear the SSC Combined Higher Secondary Level (CHSL) 2020 and other competitive exams e.g SSC CGL, UPSC & State Pcs is inevitable.
SSC CHSL 2020 Salary
Candidates who are making strategy so as how to prepare current affairs for SSC Combined Higher Secondary Level Examination (CHSL) exam must know that what all vacancies can be offered to them after their final selection in SSC exam
| | | |
| --- | --- | --- |
| Job Profile | Pay Band | Grade Pay |
| Lower Division Clerk(LDC)/Junior Secretariat Assistant(JSA) | Pay Band -1 (Rs. 5200-20200) | Rs. 1900 (pre-revised) |
| Postal Assistant(PA)/Sorting Assistant(SA) | Pay Band -1 (Rs. 5200-20200) | Rs. 2400 (pre-revised) |
| Data Entry Operator (DEO) | Pay Band -1 (Rs. 5200-20200) | Rs. 2400 (pre-revised) |
| Data Entry Operator, Grade "A" | Pay Band -1 (Rs. 5200-20200) | Rs. 2400 (pre-revised) |
Related Article
Questions related to SSC CHSL
Showing 142 out of 142 Questions