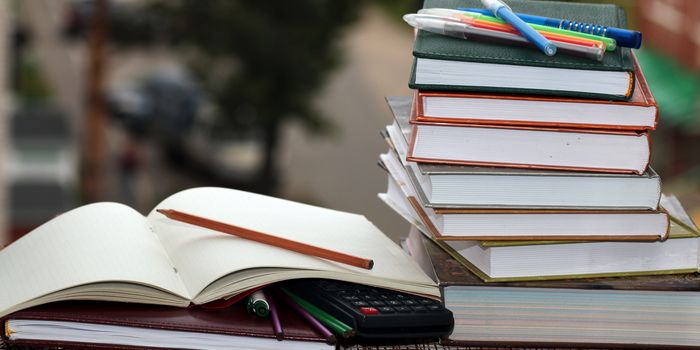 "The earlier you start working on something, the earlier you will see results," Liam Porritt once said. This axiom by Porritt holds true for exam preparation as well. You have to start your preparation at the earliest so that you don't get any panic attacks at the last moment. Every candidate has his/her own way of preparation. It's ok to prepare as per our own understanding and mind, however, if one can get expert insights with concise preparation strategy, the end result can be totally different.
Thus, for the candidates who aspire to take UGC NET 2018, Careers360 brings in simple yet effective preparation tips with some dos and don'ts for UGC NET. Some of the basic factors which will determine your breakthrough in UGC NET 2018 are determination, dedication, and positive attitude. If one can maintain these factors throughout the preparation period, then the syllabus can be completed with much ease.
Fact file of UGC NET
UGG NET stands for University Grants Commission – National Entrance Test. The UGC NET exam is conducted to select eligible candidates for the post of Assistant Professor and to award Junior Research Fellowship (JRF). The exam is conducted twice a year, in online mode for Paper I and Paper II. From December 2018 onwards, the exam would be conducted by National Testing Agency (NTA). Earlier, UGC NET was held for three papers by Central Board of Secondary Education (CBSE). UGC NET 2018 exam is being held from December 18 to 22, 2018. The application form was available from September 1 to September 30, 2018, for December session.
How to prepare for UGC NET 2018?
How should I start preparing? From where should I start? Which books should I read? What should be my priorities while preparation for UGC NET? All these are the common questions that revolve around the candidate's mind before the exam. To start with, the answer lies in Alexander Graham Bell axiom where he said, "Before anything else, preparation is the key to success." It is very important to make a plan or strategy before going through the exam pattern and syllabus. You can prepare well only if you have planned out how, where, when and what to prepare and start from.
So, before making schedules, candidates must go through the exam pattern and syllabus of UGC NET. To qualify UGC NET 2018, a proper plan is required in which time must be divided smartly among all the topics. For more preparation tips, candidates can go through this article to get simple but effective ideas.
Go through the exam pattern and syllabus of UGC NET 2018
In order to understand the exam and prepare well, candidates must have an understanding of UGC NET exam pattern and syllabus 2018. This will help the candidates to get the overall idea about the type of questions, the language of the paper, mode of examination, time duration and number of questions. Each question of paper I and II will carry 2 marks and there will be no negative marking. Paper, I will have a total of 50 questions whereas paper II will have 100 questions. The syllabus of UGC NET paper I will be based on Reasoning Ability, General Awareness, Comprehension and Divergent thinking. Paper II will be based on the subjects chosen by the candidates. Psychology, Economics, Political Science, History, Social Work, Music, Dance etc. are some of the subjects that applicants can choose from.
If the candidates get a hand over the exam pattern, then they can formulate their plan and this will help them in knowing their weaknesses and strengths. Candidates can check below the marking scheme, the number of questions, time duration in the exam pattern of UGC NET 2018.
Exam Pattern of UGC NET 2018
| | | | |
| --- | --- | --- | --- |
| Paper | Number of Questions | Duration | Marks |
| I | 50 questions all are compulsory | 1 hour | 100 |
| II | 100 questions all are compulsory | 2 hours | 200 |
Understand, Study and Practice
During the difficult times of preparation, it is important that candidates go through some good books for understanding the concepts and prepare well for UGC NET. With the availability of internet one can find sample papers, solve test papers but only books can clear your concepts and might get some best way to solve questions and it is rightly said by Earnest Hemingway, "There is no friend as loyal as a book." So, it is recommended to the candidates to make a list of best books for UGC NET preparation. Check some of the best books for paper I.
Best Books for UGC NET 2018 Paper – I
| | |
| --- | --- |
| Book Name | Publication |
| UGC NET/JRF – General Paper – I Teaching and Research Aptitude | Arihant Publication |
| Trueman's UGC NET/SET General Paper - I | Dainik Publishing Company |
| UGC NET/SET Paper – I | McGraw Hill Education |
| UGC NET/SET(JRF) – 14 years' solved papers Teaching and Aptitude paper - I | GKP |
UGC NET Paper II: In this paper the questions will be based on the subjects that are selected by the candidates. Some of the subjects for UGC NET paper II are Economics, Political Science, History, Commerce, Education, Sociology, Anthropology, Home Science, Population Studies, Hindi, Bengali, Kannada, English, etc. For this paper, you can go through the respective books that you studied during graduation and post-graduation.
Plan out each day
After understanding the exam, its various aspects and now that you have the book, it's time to plan each day and start preparation for UGC NET 2018. For that you have to make a timetable and divide your time equally for all the sections, subjects, sample papers and question paper. Follow your routine on daily basis so that you can complete your syllabus as per the limited time you have. Try not to leave any topic for last minute.
Simple Strategies
Start with the basics. Concentrate more on building the basic concepts of all the topics. If your basics are strong, you will not face any problem later and this will make your studies easier and interesting too.
Reminders:
Try to take at least 5 minutes break after every hour.

Sound sleep will keep your mood fresh.

Eat fresh and healthy.
Practice sample papers and take mock tests
Aspiring candidates must ensure to practice sample papers, question papers and take mock tests so that they get familiarity with the actual test environment. In order to do the same, candidates can go for a few UGC NET mock tests available online. Also, they must solve the previous year UGC NET sample papers as well as question papers. Taking mock tests will help the candidates in increasing their speed and accuracy and also they will be able to finish the actual exam on time.
Short notes to your rescue
Always keep sticky notes or a small notepad with you. While preparing, you must develop a habit of making short notes on a regular basis. This will help you at the time of revision and you don't have to look through the whole syllabus. Keep in mind that your short notes must be short. Use bulleted points and short forms.
Time for Revision
Try to complete the whole syllabus before last one month of the examination. Start your revision from the notes prepared by you. At this point in time, you can use the short notes to revise the topics or certain sections. But do not spend too much time on revision. Try to be quick and do not ignore the revision stage as it is the important part of the preparation for UGC NET 2018.
Do not take any new topics
Try to spend more time on revision and don't take any new topics at this stage as this might create confusion. You must concentrate on the important and selective topics that have to be revised. Do not complicate your revision by starting anything new.
Last but not the least stay positive and confident
Have an optimistic attitude, even if the situation is not in your favor. Try to avoid unnecessary stress and negative energy. Stay positive and calm, listen to songs, go for walk, eat healthily and sleep properly. Give your best and leave the rest of the stress outside the exam hall while writing the exam.