UPSC Geologist Salary 2021- Basic Pay, Salary After 7th Pay Commission, In Hand Salary
UPSC Geologist Salary 2021 - Only those candidates who successfully qualify UPSC Geologist exam are entitled to receive the salary of UPSC Geologist 2021. The UPSC Geologist 2021 Salary is a part of central government services. The various components of UPSC Geologist Salary 2021 includes Basic pay, HRA, TA, DA and special allowances. Aspirants who qualify the Geologist exam will be recruited in any industry which includes mining, oil and gas, minerals and water resources. Go to the article given below to know the job profile and career growth of UPSC Geologist Officer and other details.
Latest: UPSC Geoscientist and Geologist 2020 mains exam is scheduled to be conducted on October 17-18, 2020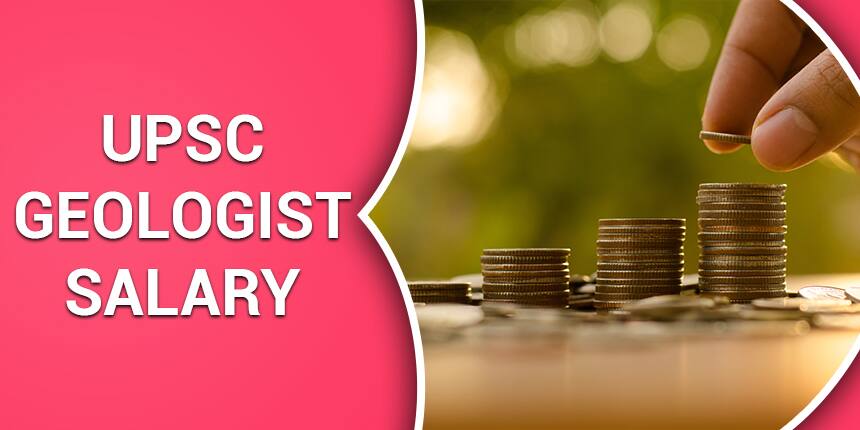 UPSC Geologist Salary 2021 - Components
Basic Pay

House Rent Allowance (HRA)

Transport Allowance (TA)

Dearness Allowance

Daily Allowance

Medical Facilities
UPSC Geologist Salary 2021
| | |
| --- | --- |
| Dues | Amount |
| Basic pay | 56,100 |
| House Rent Allowance (HRA) (X Class City) | 6,300 |
| Transport Allowance (TA) | 7,344 (7,200 + 144) |
| Dearness Allowance (DA) | 1,122 |
| Total | 70,866 |
UPSC Geologist Salary Deduction
| | |
| --- | --- |
| Parameters | Amount |
| CGHS | 325 |
| CGEGIS | 120 |
| Pension | 5,730 |
| Total | 6,175 |
UPSC Geologist In Hand Salary
Applicants will get the in hand salary by subtracting the deductions.
Rs. 70,866 - Rs. 6,175 = Rs. 64,691
UPSC Geologist Salary 2021 - Daily Allowances
Applicants along with the salary will also be entitled to receive the daily allowances as per 7th pay commission. According to the 7th Pay Commission the person will get around Rs. 900 upto 120 days.
Other Benefits of UPSC Geologist 2021 Salary
Either Economy Class Air Pass or Second AC railway tickets for each official visit.

Entry level GSI officers are posted on Geologist posts and they are entitled for Type 4 quarter (3 BHK). Those who don't take home a substantial amount as House Rent Allowance (HRA).
How to Prepare for UPSC Geologist Exam 2021
Other Important Links
Frequently Asked Question (FAQs) - UPSC Geologist Salary 2021- Basic Pay, Salary After 7th Pay Commission, In Hand Salary
Question: What is the salary of UPSC Geologist 2021?
Answer:
The Geologist salary is around Rs. 65,000 after first joining.
Question: What are the components of Geologist 2021 salary?
Answer:
The salary includes components such as Basic pay, HRA, TA, DA and other allowances.
Question: What are the posts in the Geologist exam?
Answer:
Geologist exam includes pots like - Geophysicist, Chemist, Hydrogeologist and Geologist.
Question: How many times will the Geologist exam be conducted?
Answer:
The Geologist exam is conducted by UPSC each year.
Question: What is the qualification of Geologist?
Answer:
To become a Geologist, applicants must hold a bachelor's degree in Geology or Earth sciences.
Latest Articles
UPSC Combined Geo-Scientist and Geologists Admit card 2020 - U...
15 Jul 2020
Union Public Service Commission Combined Geo Scientist/Geologists Exam (UPSC Combined Geo-Scientist and Geologist Exam)