UPSC CAPF Preparation Tips 2023 - To identify the most significant aspects of the UPSC CAPF syllabus to clear the UPSC CAPF exam, CAPF 2023 preparation tips will help a lot. To outrank in the competition of the UPSC CAPF 2023 exam, you need a proper study plan and experts UPSC CAPF preparation tips 2023. With the best CAPF books, you will be able to uncover the best UPSC CAPF 2023 preparation strategies for the CAPF 2023 Written test, PET and Interview. Due to the limited number of vacancies expected to be released for UPSC CAPF 2023, candidates must prepare in the most efficient way.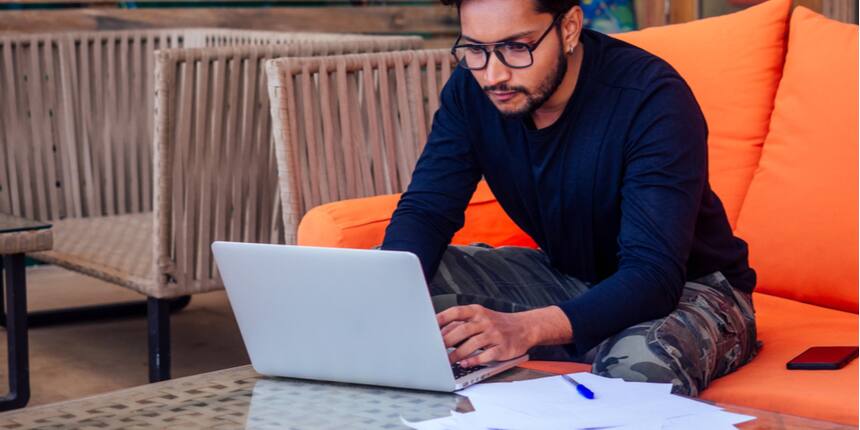 UPSC CAPF Preparation Tips 2023 - Best Books for CAPF, Preparation Strategy
UPSC conducts the UPSC CAPF exam to fill in Assistant Commandant posts. Approximately 3 lac candidates appear for the UPSC CAPF exam making it one of the toughest and most prestigious exams in India. From this article, candidates will get to know important topics, the best books for CAPF, and preparation tips for CAPF exam.
UPSC CAPF Preparation Tips 2023
Get thorough with the UPSC CAPF exam pattern and the marking scheme.

Go through the detailed UPSC CAPF syllabus, all the sections and topics that need to be covered in order to qualify for the exam.

Arrange the best books for UPSC CAPF and study them in detail, you can also refer to summaries and explanatory videos later on. But read the books first for detailed knowledge.

Download previous year UPSC CAPF question papers for at least 10 years and solve them.

Make a subject-wise preparation strategy for UPSC CAPF and allot equal time to the subjects.

Focus on your weak sections and strengthen your stronger sections so you don't miss any questions that come your way in the exam.

Make a strict time table and study schedule and stick to it.

Stay in contact with other aspirants preparing for the Assistant Commandant exam and other exams to get an idea and the environment to study. Ask questions and clear queries with them. Don't involve in long conversations and stick to studies only as time is very precious while preparing.

Read newspapers and magazines on a regular basis. Subscribe to English/Hindi as well as regional language newspapers. Don't waste time reading political debates, entertainment news etc. Just stick with the main headlines on the front two pages and head towards the editorial to make notes and read and understand them.

Read sports news and give a brief detail to world news etc.
Exclusive Careers360 Premium Content
Get education, career guidance; live webinars; learning resources and more
Subscribe Now
Quick links:
UPSC CAPF Preparation Tips Details
General Ability and Intelligence
In this section, focus on quantitative aptitude and logical reasoning. Give special emphasis to numerical ability and data interpretation questions. Practice questions on profit and loss, analogy, graphs, mathematical tables, pi-charts, time and distance, rigorously.
Current Affairs
The current affairs section is dynamic in nature and candidates must be up-to-date with day-to-day happenings in and around India to excel in this section. Questions from Sporting Events, Inventions and Discoveries, International Events, Events related to Diplomatic Relations, Summits, Meets, Highest, Longest, Award Winners etc can be based on current affairs. Be prepared by reading newspapers and magazines.
History
History is very vast, but the questions in UPSC CAPF will be mainly on the freedom movement and the social and economic changes in India. Remember the rules, different eras, years and dates.
Geography
Questions in Geography will be the geographical aspects related to India and global, global warming, treaties, climate change, Neighbouring Countries, Volcanoes, Mountains, Languages, Rivers etc.
Politics and Economy
Questions from the role of Governor, President, Loksabha, Rajya Sabha, Vidhansabha, President rules, the focus will be on the overall political and economic situation of India, the constitution of India, national and international threats, the role of RBI etc.
Paper-II General Studies, Essay and Comprehension
Prepare an essay on the Geography, Economy and Politics of India and History. Stay up to date with the latest happenings in India. Use dates, trends of various events, and statistical data in your essay and make it factual, complete and informative. Refer to grammar books to brush up on your English, Comprehension and language skills and Practice precis writing daily.
Quick links:
Best Books for UPSC CAPF Preparation
From the following table, aspirants can check the list of Best Books for UPSC CAPF preparation 2023.
Books for UPSC CAPF
Quantitative Aptitude

Math & Reasoning by R. S. Aggarwal or Arihant publication

Current Affairs events

Newspapers like The Hindu and Indian Express

Geography

NCERT books of Class 11th and 12th

Human Geography by G.C. Leong

Polity

M Laxmikant

D D Basu

Economy

NCERT Books of (11th and 12th) std

History

India's struggle for independence by Bipin Chandra,

Modern India by Spectrum publication, NCERT Book by R.S. Sharma

Art & Culture

Art and Culture by Spectrum publication

Environment

Erach Bharucha or Shankar IAS Environment book
Check Other Exams Conducted By UPSC: