How to prepare for CSIR UGC NET 2023 - Students aiming to crack the CSIR UGC NET 2023 entrance exam need to get their preparation plan correctly, as this will help them to answer the most challenging questions with ease. All those who will appear for the CSIR NET exam can check the CSIR UGC NET preparation tips and get an idea of how to prepare their strategy so that they can crack the exam.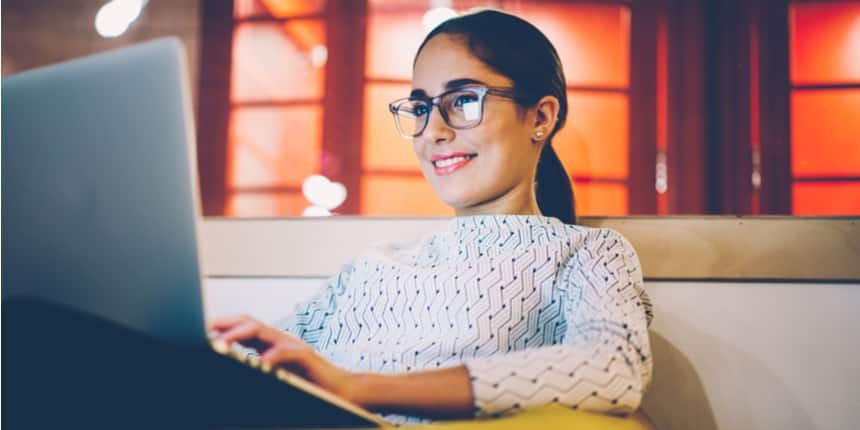 How to prepare for CSIR UGC NET 2023 - Check Preparation Tips
Various aspects of the CSIR UGC NET 2023 planning tips include time management, solving past years of question papers, the decision on when to take the mock tests and the revision of the same. To know more about the CSIR NET preparation tips, read the full article.
CSIR UGC NET Preparation Tips: Subject Wise Study
There will be two papers as per CSIR UGC NET's exam pattern. Paper I is intended to evaluate the students' teaching / research ability, while Paper II is focused on the students ' choice of subjects. Candidates must schedule the CSIR UGC NET planning tips with both documents in mind. For both the paper as Paper II needs in-depth knowledge of the candidates, they must have proper time management
CSIR UGC NET Preparation Tips for Paper I
Applicants are expected to prepare for 10 categories other than the particular subject selected by them for the post of either Assistant Professor or Junior Research Fellowship. These ten categories are part of Paper I of CSIR UGC NET and there will be five questions from each category, so it is necessary for candidates to focus on each category in order to apply for Paper I.
The main objective of Paper-I is to determine teaching and research capabilities. The query in Paper I of CSIR UGC NET is mainly focused on comprehension, evaluation, logical reasoning and much more. It is necessary for aspirants to prepare for current affairs and general knowledge. It's too. They will also be evaluated for these criteria.
CSIR UGC NET Preparation Tips for Paper II
The subject of CSIR UGC NET Paper II will be selected by the applicants at the time of the application process. This subject is the one where applicants have completed their master's degree. In-depth knowledge of the candidates is required in Paper II. The conducting authority provides five subject choices for the students as CSIR UGC NET exam is specific for the students of the science stream.
The choices are Life Sciences, Chemical Sciences, Mathematical Sciences, Physical Science, and Earth Sciences. In this article, students need to prepare a proper study strategy to qualify. For the preparation of CSIR UGC NET Paper II, candidates must go through the comprehensive syllabus and most recent examination pattern.
How to prepare for CSIR UGC NET : Preparation Tips
It is important to follow proper preparation tips while preparing for CSIR UGC NET 2023. Check below some important guidelines for better preparation:
Time Management
To finish the test paper in the appropriate time period, applicants need to check their time competently.

The mock test paper, which will speed up the time in the examination hall and preserve precision, needs to be solved.

It is not necessary to focus constantly, just ensure that you concentrate fully according to the weaker and stronger areas and divide your time on a priority basis.

Maintain the key purpose of the day-by-day schedule and split the separate time span into each section of the syllabus to complete on time.

To crack CSIR UGC NET, you have to study for 4-5 hours a day.

For candidates, it is necessary to start planning on time. Applicants must start planning 3-6 months before the test.

During the preparations, candidates are encouraged to make brief notes of relevant subjects and formulas. For rapid revision, these short notes will be helpful.
Exclusive Careers360 Premium Content
Get education, career guidance; live webinars; learning resources and more
Subscribe Now
Current affairs updates
As per CSIR UGC NET 's preparation tips, it is important for students to keep up to date with current affairs.

Applicants must read Hindi and English newspapers every day.

In Paper I, the general knowledge portion is focused on current affairs, so what is happening is important to be aware of?

Candidates are also recommended to keep track of all the relevant news and updates on NTA CSIR UGC NET's official website in order not to miss important events.
Revision
It is important to go through the weaker areas again once all the topics are clarified. Revision allows the applicants to verify whether anything is left or what subjects require further focus. For better preparation, revision plays an important part. A simple look over short notes helps to memorise prior to examination.
Choice of Best Books
Choosing the right books is one of the most critical components of the CSIR UGC NET preparation tips. Since there are a large number of books on the market for the preparation of the CSIR UGC NET published in various publications.
Are aspirants still uncertain as to how to make the right choices? The table below gives you the best CSIR UGC NET preparation books.
From the following list, you can check about the best books of CSIR UGC NET :
CSIR UGC NET Book Name
CSIR-UGC NET Chemical Sciences (Part A, B & C) by R. Gupta's

Joint CSIR-UGC NET (Chemistry Science) by Narender Sharma

CSIR-UGC NET/JRF/SET Chemical Sciences by (For Paper-I & II ) Dr. Hemant Kulshrestha & Dr. Ajay Taneja

A Logical Approach in Chemistry for CSIR/NET/JRF And GATE (Problems And Their Solutions) by by Jagdamba Singh,Ashutosh Singh,Jaya Singh

Trueman's UGC-CSIR JRF / NET Chemical Sciences (Chemistry) (2012 Edition) by B. Roy, M. Gagan
Stay Safe and Healthy:
During the examination phase, it is very important for students to keep themselves safe. Not having a balanced lifestyle leads to illness that may impact the results of the test.

Eat food that's safe. Increase the consumption of nuts and fresh fruits.

Drink plenty of water. Keeping the body hydrated is key.

Do regular exercise, as it helps you keep your mind and body active and you feel more energised.

Meditation is very important during examination days. During preparation, keeping yourself calm is crucial. Don't stress while studying for exams

Take periodic intervals while preparing.
How to prepare for CSIR UGC NET : Do's and Don'ts
Do's of CSIR NET

Don'ts of CSIR NET


Keep your ears on Invigilator's direction. Listen to all the directions given in the examination hall carefully.

Read all the instructions on the screen of your computer.

Solve simple questions first

Keep your eyes on your own computer screen.

To finish within the time limit, watch the timer.

Upon completion of the examination, exit the exam centre.


Do not get anxious during the test

Do not solve problems that you do not know. If there is time, solve it at the end.

Do not waste time solving problems that are complicated.

Do not use means that are unacceptable as per the guidelines.

If you complete the test, do not leave the exam centre.
CSIR UGC NET Admit Card
Students will be able to download the CSIR UGC NET admit card from the official website. Applicants need to log in with their registration number and date of birth to download the CSIR NET admit card 2023. The CSIR UGC NET admission card consists of important information for the applicants, such as the candidate's name and date of birth, registration number, roll number, test date and date, test venue and instructions for the examination day.
On the examination day, it is necessary to carry the CSIR UGC NET admission card along with the correct photo ID such as aadhar card, pan card, voter ID card, driving licence and others. The students must hold the photo I d card or they will not be able to sit in the exam.