AFCAT Syllabus 2020 (History, Reasoning, GA, Maths) – Subject Wise Syllabus EKT, Ground Duty
AFCAT Syllabus 2020 - Indian Air Force (IAF) prescribes the syllabus of AFCAT 2020 along with the notification. AFCAT 2020 syllabus contains all the important topics and chapters from where the questions are asked in the exam. Candidate preparing for AFCAT should strictly follow the AFCAT syllabus 2020 and exam pattern to form a solid approach towards the exam. AFCAT 2020 syllabus is divided into four sections - English, General Awareness, Numerical Ability & Reasoning, and Military Aptitude Test. AFCAT 2020 is scheduled to be held on September 19, and 20, 2020. Candidates should know about all these sections in detail before approaching the exam.
Latest: AFCAT 2 2020 applications started from June 15. Solve the AFCAT question papers to know the syllabus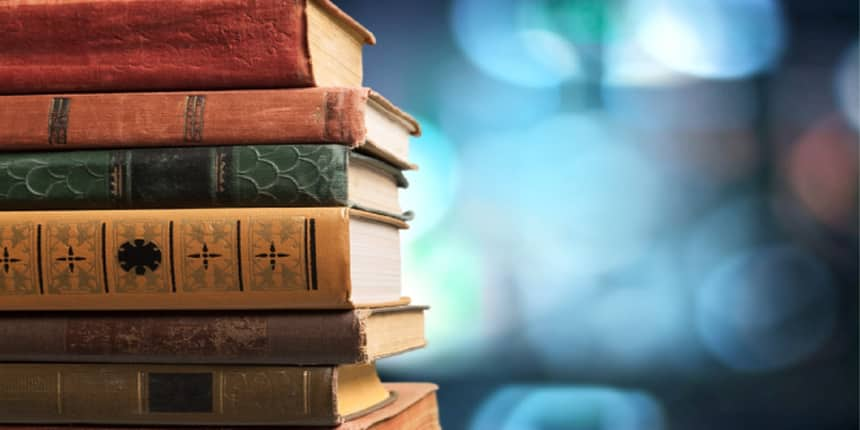 AFCAT Syllabus 2020 – Subject Wise Syllabus EKT, Ground Duty
The questions in numerical ability will be based on matriculation level whereas the questions from the rest of the subjects will be based on graduation level. Check the subject-wise AFCAT 2020 syllabus
AFCAT Exam Syllabus 2020- Subject-wise
AFCAT English Syllabus 2020

Comprehension,
Error Detection,
Sentence Completion/Filling in of correct word,
Synonyms,
Antonyms and Testing of Vocabulary,
Idioms and Phrases

AFCAT General Awareness Syllabus 2020




History,
Geography,
Civics,
Politics,
Current Affairs,
Environment,
Basic Science,
Defence,
Art,
Culture,
Sports etc




AFCAT Numerical Ability Syllabus 2020

Decimal Fraction
Time and Work
Average
Profit & Loss
Percentage
Ratio & Proportion and Simple Interest
Time & Distance (Trains/Boats & Streams)

Reasoning and Military Aptitude Test

Verbal Skills and Spatial Ability
AFCAT Syllabus 2020 - EKT (Engineering Knowledge Test)
Below the banch-wise AFCAT exam syllabus 2020 for Ground duty
AFCAT EKT Syllabus 2020 for Computer Science Engineering
Fundamental Engineering

Engineering Physics
Engineering Mathematics
Engineering Drawing

Specialized Branch topics

Information Technology
Network Theory Design
Analog and Digital Electronics
Computer Networks
Switching Theory
Electronic Devices

Allied Engineering

Electrical Engineering
Control Engineering
Telecommunication Systems
Microwave Engineering
Antenna and Wave Propagation
Radar Theory
Instrumentation
AFCAT EKT Syllabus 2020 for Mechanical Engineering
Fundamental Engineering syllabus

Engineering Drawing/ Engineering Graphics

Specialized Branch topics

Theory of Machines
Thermodynamics
Fluid Mechanics/Hydraulic Machines
Engineering Mechanics
Materials Science
Thermodynamics
Manufacturing Science
Machine Drawing

Allied Engineering Topics

Aerodynamics
Flight Mechanics
Aircraft Structures
Power Plant Engineering
Industrial Engineering
Automotive Engineering
AFCAT EKT Syllabus 2020 for Electrical & Electronics Engineering
Fundamental Engineering syllabus

Engineering Physics
Engineering Mathematics
Engineering Drawing

Specialised Branch topics

Analog and Digital Electronics
Electrical Engineering
Electronic Devices
Control Engineering
Telecommunication Systems
Microwave Engineering
Antenna and Wave Propagation

Allied Engineering Topics

Switching Theory
Computer Networks
Radar Theory
Network Theory Design
Instrumentation
Information Technology
Exam

Subject

Duration

Number of Questions

Maximum Marks

AFCAT

General Ability
Verbal Ability in English
Numerical Ability and Reasoning and Military Aptitude Test

02 Hours

100

300

EKT

Mechanical, Computer Science and Electrical & Electronics

45 min
50
150
AFCAT 2020 Marking Scheme
03 marks will be given for every correct answer.
01 mark will be deducted for every incorrect answer.
Best Books for AFCAT 2020
Candidates should read the AFCAT syllabus 2020 and follow it rigorously to prepare for the exam. To prepare well, candidates should also refer to the right books and study materials. These books will guide you towards successfully qualifying the AFCAT 2020 exam. In the below table we have shared a few books which will help you in preparing for the exam.
Best Books to prepare for AFCAT 2020
| | |
| --- | --- |
| Name of Books | Author/Publishing house |
| AFCAT (Air Force Common Admission Test) | Arihant Publications |
| AFCAT Air Force Common Admission Test Practice Workbook | Kiran Publications |
| AFCAT: Air Force Common Admission Test | NK Natarajan |
IAF doesn't release AFCAT question papers anymore, however, candidates can practice using the previous years' question papers which is available for both AFCAT written exam as well as EKT. By practising question papers candidates will get to know enough about the AFCAT syllabus 2020 including the subjects, topics, marking scheme and duration of the exam. This will also help candidates increase their accuracy and efficiency.
Candidates can check the memory-based answer key of AFCAT 2020 which is released for all sets after the completion of the exam. These answer keys are published by various leading coaching centers. The answer key is published in PDF format. The AFCAT answer key contains the correct answers to the questions asked in AFCAT exam candidates can check their expected score based on the number of correct and incorrect answers with the help of these AFCAT answer keys.
IAF declares the result of AFCAT in 2 stages; written exam and AFSB interview. IAF has released AFCAT 2020 result in online mode on March 17 at its official website. Candidates who appeared in the written exam can check their result by using their email ID and password. AFCAT 2020 result contains registration number, name and qualifying status of the candidates. Candidates securing more than or equal to the cut off of AFCAT will be shortlisted for the next round which will be the AFSB interview.
Relevant articles of AFCAT:
Frequently Asked Question (FAQs) - AFCAT Syllabus 2020 (History, Reasoning, GA, Maths) – Subject Wise Syllabus EKT, Ground Duty
Question: How many papers are in AFCAT?
Answer:
There is one paper in AFCAT exam and the question paper will have 100 questions of 300 marks with 2 hours of time duration. The questions will be based on General Ability, Verbal Ability in English, Numerical Ability and Reasoning and Military Aptitude Test.
Question: How difficult is AFCAT?
Answer:
AFCAT is one of the toughest exams in India. IAF (Indian Air Force) set very high standards for candidates and analyses them physically and mentality.
Question: Is there any negative marking in AFCAT?
Answer:
Yes, all the questions in AFCAT question papers will be of three marks each. For every correct answer, you will get three marks and for every wrong answer, one mark will be deducted.
Question: Can girls apply for AFCAT?
Answer:
Yes, girls can apply for AFCAT exam. Although, they have to meet the eligibility criteria in order to appear for the exam.
Question: Is AFCAT interview tough?
Answer:
Yes, AFCAT interview which is also known as AFSB is quite difficult to crack. After qualifying the written exam, candidates are selected for AFSB. Prepare well with your current affairs and be aware of your surroundings.
Question: Is there reservation in AFCAT exam?
Answer:
No. There is no reservation in AFCAT exam, you have to qualify each and every level in order to get recruited by IAF.
Question: How many times can a candidate appear in the AFCAT exam?
Answer:
The minimum and maximum age limit to appear in AFCAT are mentioned, so until you don't surpass the age you can apply for the AFCAT.
Flying Branch - 20 to 24 years
Ground Duty (Technical & Non-Technical) Branch
- 20 to 26 years
Questions related to AFCAT
Showing 32 out of 32 Questions