RRB Bhubaneswar postpones Group D 2018 exam
Railway Recruitment Board (RRB), Bhubaneswar has postponed the RRB Group D 2018 exam scheduled to be conducted on October 11 and 12, 2018 due to cyclone Titli. RRB Group D 2018 exam has been postponed in many cities of Odisha including Bhubaneswar, Cuttack, Dhenkanal, Sambalpur, Khurda and Berhamapur. The RRB Group D exam for these candidates has been rescheduled, however, the new dates for the exam for the aforesaid cities will be announced in due course.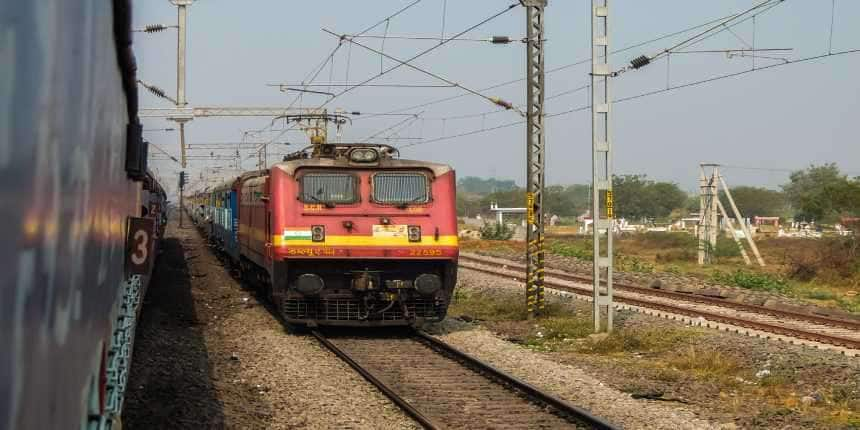 RRB Bhubaneswar officials released this information through a notification which reads, "Due to the forecast of severe cyclone named TITLI in Odisha on October 11 and 12, the RRB Group D exams will not be held in any of the centres under the jurisdiction of RRB Bhubaneshwar. The exams scheduled to be conducted on the above mentioned dates in cities like Bhubaneswar, Cuttack, Dhenkanal, Sambalpur, Khurda and Berhamapur have been cancelled."
"The exams of these candidates have been rescheduled and the revised exam city and date will be sent to the candidates' registered email ID and mobile number," the notice further reads.
RRB Group D exam is being conducted from September 17 to December 14 across various centres spread throughout the country. The facility to check exam city and date is live for the candidates whose exam is scheduled till October 26. The city and date of exam scheduled to start from October 29 will be available from October 18.
RRB Group D exam is being conducted to fill as many as 62,907 vacancies for the posts of Assistant Pointsman, Gateman, Helper, Hospital Attendent, Porter and Track Maintainer.
Questions related to RRB Group D
Showing 3 out of 3 Questions
10 Views
when to apply for this rrb group d exam
Due to Corona Virus Pandemic it has been postponed to the Last week of June. It was due to happen in this Month only but as you know...
-Exams likely to be held by the end of 2020 & ECA appointment extended to June 2020 due to COVID-19 Lockdown, said by Railway Senior Official.
Till then just be updated with their official website and our website.
65 Views
i want to know about nimset and preparing for 2021
Hi Bibhas,
NIT MCA Common Entrance Test (NIMCET), is the national level entrance exam conducted every year by one of the National Institutes of Technology (NITs) for taking admissions on merit basis to Master of Computer Applications (MCA) programme.
This exam works across the NITs located in Agartala, Allahabad, Kurukshetra, Calicut, Raipur, Warangal, Surathkal, Durgapur, Trichy, Jamshedpur, Bhopal and Kurukshetra.
The application form of NIMCET 2020 will be released soon through which the candidates can fill the form and appear in the entrance exam. NIMCET admit card will also be released to be downloaded by candidates. The exam will be conducted in offline mode and the result of the same will be declared on the official website of NIMCET 2020.
Total 809 seats are available and duration of exam is 2 hours.
NOTE:- NIMCET scores are used by many other universities and institutes for admissions to the MCA programmes offered by them.
You may refer to the source article for more information about NIMCET 2020 Exam.
I hope this information helps you.
Good Luck!