CBSE makes amendment in CTET 2018 eligibility; B.Ed candidates can now apply for Paper I
Central Board of Secondary Education (CBSE) has made amendment in the eligibility criteria of CTET 2018. As per the revised eligibility criteria, now candidates with Bachelors of Education (B.Ed) and candidates having 50% marks in graduation would be considered eligible for appearing in Paper I (Class I-V). Earlier, B.Ed candidates were only eligible for Paper II (Class VI-VIII) whereas there was no minimum qualifying marks requirement for graduates.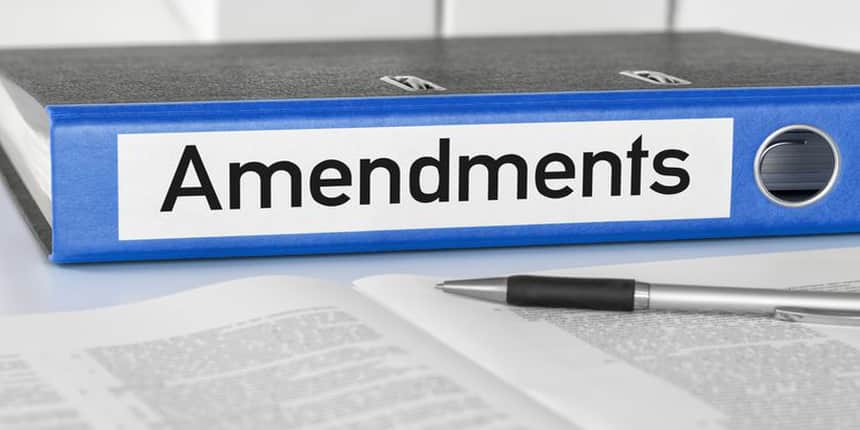 In other words, an eligibility clause has been replaced by the new one. Earlier, the eligibility criteria of CTET was - "Graduation and passed or appearing in final year of two year Diploma in Elementary Education (by whatever name known)", which now has been replaced by "Graduation with at least 50% marks and Bachelor of Education (B.Ed)". Thus, it can be understood from the revised eligibility that candidates with a graduation degree will now need 50% marks, while B.Ed candidates can also be come teachers of Class I to V. However, B.Ed candidates would have to take a six months compulsory Bridge Course in Elementary Education (recognized by NCTE) anytime within 2 years of their appointment as primary teachers.
Along with the amendment in the CTET eligibility criteria, the exam authority has given a few days for eligible candidates to apply for Paper I. B.Ed candidates and graduates with 50% marks, who have already applied for Paper II but wish to apply for Paper I also, can fill the application form from September 6 to 15. These dates are for application correction, but the exam authority has made a provision for eligible candidates (after the revised eligibility) so that they can fill the application form for Paper I during the same dates. While filling the CTET application form for Paper I, such candidates will have to pay the additional fee as applicable, from September 6 to 18.
CTET 2018 exam for both paper I and II is scheduled to be held on September 16, 2018 in offline mode in 92 exam cities across the country for the recruitment of teacher in the primary and elementary stage. Paper I is held for candidates who wish to be teachers of Class I to V, while Paper II is conducted for those who wish to be teachers from Class VI to VIII. The qualified candidates are appointed as teachers in various Central Government Schools.