Airport Authority of India Recruitment of Member Air Navigation Services Out Apply till April 29
The Public Enterprises Selection Board (PESB), a Government of India body is inviting job applications for the post of Member (Airport Navigation Services). The last date to apply is April 29, 2020. The job will include the planning and operations of airspace and Air Traffic Management. Eligible candidates can apply either offline or online before the last date. To apply online candidates will need to visit the website - www.pesb.gov.in and fill the application against the job description, fill the form and send it to the address - Smt Kimbuong Kipgen, Secretary, Public Enterprises Selection Board, Public Enterprises Bhawan, Block No. 14, CGO Complex, Lodhi Road, New Delhi - 110003.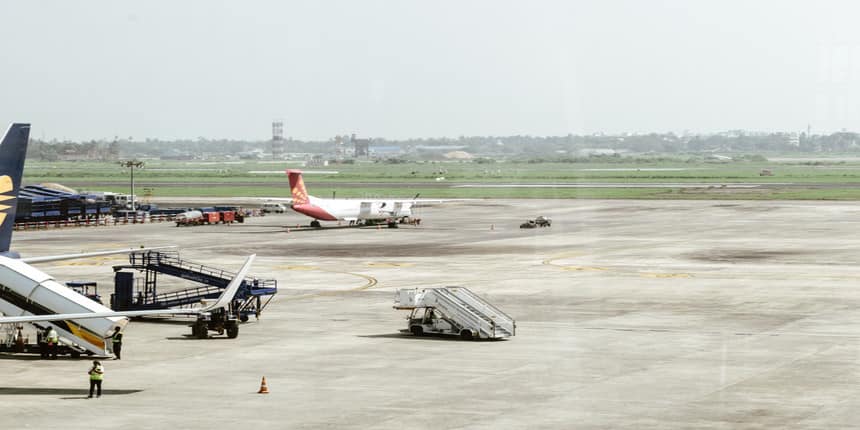 Eligibility Criteria Required:
Engineering graduate or Graduate in Science with a good academic record from a recognised university/institution
Experience required:
The applicant must have at least 5 years experience at a senior level during the last ten years in Aviation/Avionics sector relating to Air Traffic Management or Communication, navigation and surveillance infrastructure.
Age limit:
The age limit of the candidate must be 45 years to 60 years as on February 20, 2020.
Other requirements:
The applicant must be working in a regular capacity in Central Public Sector Enterprise, Central Government including the armed forces or any State Public Sector Enterprise which has an annual turnover of more than Rs. 2000 crore.
Payscale:
The pay scale offered will be Rs. 180000-340000
Airports Authority of India Junior Assistant Fire Service Exam (AAI Junior Assistant Fire Service)