UPSC Civil Services IAS Exam - "Importance of coaching, " by Shubhra Ranjan
There is a popular dictum, 'well begun is half done'. It is never too late to reiterate the same when it comes to preparing for UPSC Civil Services Exams (CSE). With the prelims over, aspirants are now gearing up for the second leg of UPSC CSE – the Mains exam. A pertinent question that often puts them in a dilemma is whether to join a coaching institute or prepare on their own. The journey of an aspirant is fraught with several such doubts revolving around choice of coaching institute, choice of optional, choice of courses amongst others. Proper guidance, therefore, is the key. In this article, read all about the 'Importance of Coaching for UPSC IAS exam' provided by Shubhra Ranjan, Co-Founder & Executive Director, Shubhra Viraj EduTech Private Limited.
Latest Updates for UPSC CSE
Stay up-to date with UPSC CSE News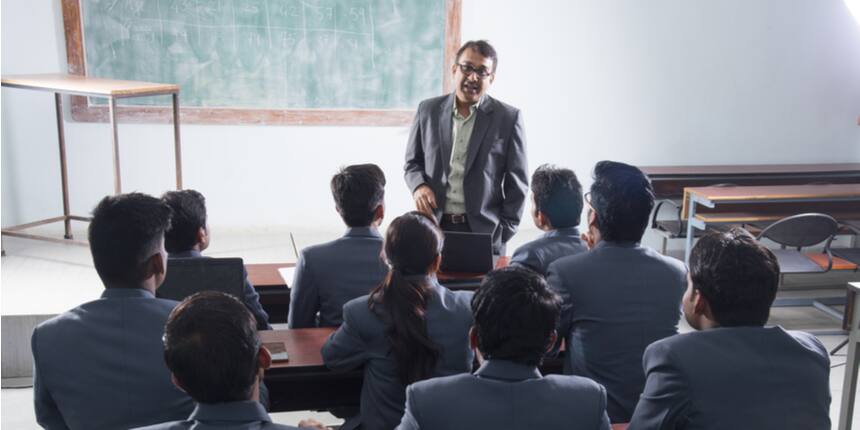 Wealth of experience
An experienced teacher streamlines the entire UPSC journey for the candidate . The teacher is not only armed with intellectual capital to guide the students but also possesses a wealth of experience in the field of CSE. We put in extra efforts to keep ourselves in sync with UPSC. We follow UPSC trends and derive predictions for the future to consistently add value to our lectures and notes. Our students who have cleared the prestigious CSE vouch how meticulously our test series is aligned with what is asked in the exam.
On the subject of notes
The study material provided by the institute, for instance, is put together by a competent team of mentors and updated on a regular basis. These materials are really cost effective and saves time for the aspirant. The essential readings and reference material that one must consult to be able to cull out quality notes is unfathomable. Though not impossible, it is certainly a herculean task for one person to source and then extract the best out of them. Most students tend to get confused when they begin to sift through the material and end up overstepping the IAS syllabus. It needs professional strategy which experts have by virtue of sheer experience. So, right guidance by the teachers helps the aspirant save precious time.
Standardising the process
Coaching also standardized the entire process – ironing out the ambiguity and subjectivity involved in the exam. There are nine subjective papers in all and it is well-known that UPSC never comes out with what kind of answers it desires. When some 5000 students of a coaching institute follow a standard practise and reference material for an optional, as part of their preparation, it automatically creates a standard pattern. It eventually works in the favour of aspirants.
Also Read:
Engaged vs Isolationist approach
The Civil Services exam conducted by UPSC is essentially a competitive exam, not a qualifying exam. Therefore, peer influence plays a big role in the preparation journey. And a coaching institute offers that conducive environment of engaged studying and instils a positive competitive spirit in the aspirant. It gives the platform not only to prepare but also to test the waters by means of near-perfect simulation of the exam hall for the regular test series. It is not something that a candidate can do at home or in a hostel. Studying in isolation can also lead to mental health issues, considering the anxiety that may emerge due to the pressure of the exam. At a coaching institute, students share their problems with each other and some institutes even have psychological counsellors that can be approached.
Also, there is a difference between just knowing facts and key events and using them to construct an argument. Coaching helps in gaining conceptual clarity and honing the analytical and logical skills.
UPSC IAS subject wise question paper links
| | |
| --- | --- |
| Subject | UPSC IAS question paper download link |
| Ecology & Environment - UPSC-CSE/IAS Prelims Exam | UPSC IAS Ecology and Environment question paper download PDF |
| Current Affairs for UPSC Prelims Mock Test (MCQs with Ans. & Expl.) | |
| UPSC IAS CSE MCQ on Polity (MCQs with Ans. & Expl.) | |
| UPSC Prelims History Questions (MCQs with Ans. & Expl.) | |
| UPSC Prelims Economics Questions (MCQs with Ans. & Expl.) | |
| UPSC Prelims Geography Questions (MCQs with Ans. & Expl.) | |
| UPSC Prelims General Science Questions (MCQs with Ans. & Expl.) | |
An inclusive process
Coaching also makes the entire process more socially inclusive. Six-seven months of coaching brings students from rural backgrounds at par with their elite counterparts in terms of information, thus helping negate the historical disadvantage that exists in our society. This is one of the reasons why students from diverse backgrounds are getting selected in recent years. Earlier almost 90% of selected students were from elite institutes such as Delhi University Colleges, IITs, IIMs etc.
Coaching is also particularly helpful for those aspirants who don't come from a background of civil services and therefore do not get the right guidance at home. So, at the beginning of their journey itself they feel completely lost.
Coaching also becomes essential because quality education is not imparted in all colleges. Some ministries are sponsoring meritorious students from underprivileged backgrounds to access UPSC coaching. It brings to mind the theory of 'Double Coincidence of Wants' – students want quality education and the coaching institutes deliver it to them.
UPSC IAS Previous years question paper: Solved
| | |
| --- | --- |
| UPSC Prelims 2017 Solved Paper 1 | |
| UPSC Prelims 2018 Solved Paper 1 | |
| UPSC Prelims 2019 Solved Paper 1 | |
| UPSC Prelims 2020 Solved Paper 1 | |
Making the right choice
Coaching may not be indispensable but its absence certainly puts the candidate at a relative disadvantage. The bottom line remains that the guidance of an expert can multiply the aspirant's efforts manifold.
While coaching is important, it is equally important to choose the right coaching institute. So, talk to the toppers to get their feedback. Visit the institutes and talk to the teachers, check their qualifications and past record; find the various courses being offered, take some demo classes and vet the material that the institute will provide. Figure out whether an institute is driven by a competent academician or is it purely a commercial venture. Checking these variables will help make an informed decision that'll pay in the long run.
Check Here List of Other Government Exams
Questions related to UPSC CSE
Showing 1163 out of 1163 Questions