UPSC Civil Services Examination: Expert tips to crack prelims in 6 months
UPSC Civil Services Examination: Expert tips to crack prelims in 6 months - The first stage of Civil Services Examination (CSE), Preliminary is conducted in the month of June. Candidates aspiring to appear in UPSC 2018 must be looking for experts' guidance and sure shot tips to crack Civil Services Preliminary exam. Witnessing past years' UPSC results, approximately 5 lakh candidates appeared in 2016 and 2017 UPSC CSE prelims out of which approximately 15,000 candidates were shortlisted for CSE Mains in 2016 and 13,000 students in 2017. Given the tough intensity of competition, candidates need to gear up their preparation well in time to qualify the elimination stage of UPSC Civil Services Exam.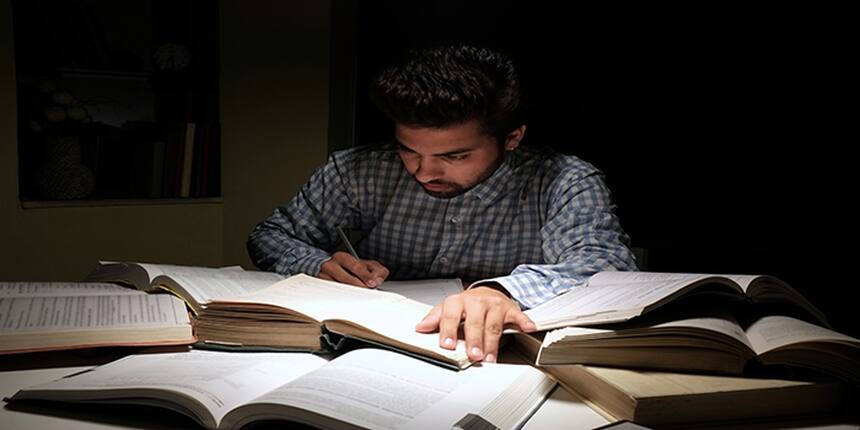 UPSC Civil Services Examination: Expert tips to crack prelims in 6 months
By this time of the year, candidates must have finished their NCERT text books, forming a firm knowledge base with a good understanding of the subjects. Now, before moving further this is the perfect time to get familiar with examination pattern, questions and assess your weaknesses and strengths. In this article, A K Mishra, Founder and Managing Director of Chanakya IAS Academy, guides the UPSC Civil Service aspirants like you to channelize your efforts during preparation thus maximizing your chances to score well.
Assess your preparation with mock test papers: All the toppers of UPSC consider test series or mock test papers an integral part of preparation. These mock test papers not just help getting a fair idea about exam pattern and probable questions, but the answer evaluations too. The feedback and answer discussions with experts will help you figuring out your weak subjects and areas and tips will help in working on them. Before moving further to UPSC Prelims centric preparation, candidates may begin solving mock test papers and do self-evaluation.

Smart study plan: When we say 'study hard' for an exam, we are accustomed to hours of study and cramming up the syllabus. But when we say 'smart preparation' for UPSC, it means making a smart study plan, which varies from person to person. But a standard plan must be followed which is, understanding the syllabus, reading NCERT text books, staying updated with current affairs, solving previous year question papers, reading a standard book for each subject (remember, one standard book, do not try to read so many books as it will only bring confusions), make notes and enrolling for test series and revise thoroughly.
It is very crucial to be skeptical about what all to study, especially for Civil Services Prelims exam, which is objective in nature and requires utmost care while answering. Half of the battle can be won when candidates decide what to study and how. Topics like latest developments in the field of environment, latest legislations, knowledge of Indian Constitution, latest economic issues including the Economic Survey, results of demonetization drive, etc. are some crucial subjects from which questions can be expected.
General Knowledge is the cracking stone: UPSC Civil Services Prelims is quite distinct and different from most basic aptitude tests for its base focus is on current affairs. A strong knowledge base in accord with analytical reasoning should be applied while answering the questions. Storing up most information in your memory system will never yield higher scores. Answering objective questions requires both the knowledge of the correct option and the ability to eliminate the wrong answer options. Knowledge of current affairs has become very important in cracking the UPSC Prelims. However, it is a vast topic and one must be able to understand the expected question areas. The questions are often not based on a single aspect but are nested requiring candidates to look at two to three varied aspects of the subject and analyse the right answer. Thus, a strong hold on current affairs knowledge and analytical reasoning is these days crucial to crack UPSC CSE Prelims.

Solve previous year question paper: Analysis of past year questions gives a vast insight into the UPSC CSE paper pattern, which further helps in the preparation process.  Candidates are advised to practice answering questions in the real time exam environment with set time frame. If they are able to solve past five years question papers, it shall be enough to scrutinize knowledge on grounds of their preparation and get command over style and pattern of the UPSC Civil Services Examination.

Revise Enough: Candidates can not simply study everything under the sun in any scenario. And even if they do, remembering it all is another challenge. Yet the interesting part is candidates need not actually study everything. However, they need to study what is important as per UPSC and keep revising it.

Keep Calm: All your efforts will go in vain if candidates lose their cool while writing the exam. It's important to read questions carefully and ensure that they don't make silly mistakes. To maintain this calm, candidates need to be sure that they have not kept a super loaded week before the exam and have had enough light and happy moments to keep them at ease throughout. Taking enough sleep regularly and maintaining a healthy balanced diet to stay fit is utmost important. In a relaxed state of mind, candidates will be able to answer questions accurately and in lesser time, comparatively. AT last but not the least, candidates need to have faith on their abilities.
Good Luck to all the UPSC Civil Services 2018 aspirants.