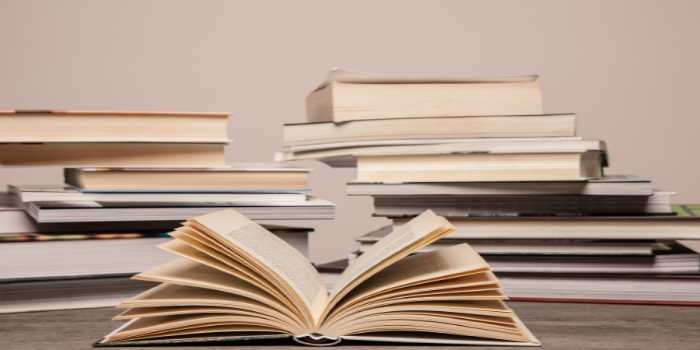 SSC CHSL Syllabus 2019 – The syllabus of SSC CHSL exam is released by exam conducting body, Staff Selection Commission (SSC). SSC CHSL syllabus provide details regarding the topics and sub-topics under different sections of Tier 1, 2 and 3. SSC CHSL syllabus of Tier 1 for General Intelligence and Reasoning include topics of both verbal and non-verbal type. SSC CHSL 2019 syllabus for English Comprehension include Spot the Error, Fill in the Blanks, Synonyms/ Homonyms, Antonyms etc. to check the command over English grammar. Quantitative Aptitude includes topics like arithmetic, mensuration and basic mathematics. SSC CHSL syllabus for General Awareness includes topics from history, geography and current affairs. SSC CHSL syllabus of Tier 2 consists of topics on Essay, Letter and application writing. The detailed syllabus of SSC CHSL 2019 is given below. Candidates can check SSC CHSL syllabus 2019 to prepare for the exam in an organised way.
Before moving to the SSC CHSL syllabus 2019, it is important for candidates to know about the exam pattern. SSC CHSL is conducted in three tiers. Tier 1 of the exam is a Computer Based Test while Tier 2 is a pen and paper based test that assess a candidate's writing ability. Tier 3 is skill/typing test as per SSC CHSL exam pattern. It is mandatory to qualify this stage. The final merit list is prepared adding the marks of tier 1 and tier 2 exam.
SSC CHSL Exam Pattern
Section

Subject

No of Questions

Duration

Max Marks

1

General Intelligence and Reasoning

25

15 minutes

50

2

General Awareness

25

15 minutes

50

3

Quantitative Aptitude

25

15 minutes

50

4

English Comprehension

25

15 minutes

50

Total

100

60 minutes

200
SSC CHSL Syllabus 2019 - General Intelligence and Reasoning
Logical Reasoning

Alphanumeric Series

Ranking/Direction/Alphabet Test

Data Sufficiency

Coded Inequalities

Seating Arrangement

Puzzle,Tabulation

Syllogism

Blood Relations

Input Output

Coding Decoding 
SSC CHSL 2019 Syllabus - General Awareness
History, Culture

Geography

Economics

General Policy

Scientific Research

Awards and Honors

Books and Authors 
SSC CHSL Syllabus - Quantitative Aptitude
Number Systems: Computation of Whole Number, Decimal and Fractions, Relationship between numbers

Fundamental arithmetical operations: Percentages, Ratio and Proportion, Square roots

Averages, Interest (Simple and Compound), Profit and Loss, Discount, Partnership

Business, Mixture and Allegation, Time and distance, Time and work.

Algebra: Basic algebraic identities of School Algebra problems and Graphs of Linear Equations and Elementary surds

Geometry: Familiarity with elementary geometric figures and facts

Triangle, Congruence and similarity of triangles, Circle and its chords, tangents, angles subtended by chords of a circle, common tangents etc.

Mensuration: Triangle, Quadrilaterals, Regular Polygons, Circle, Right Prism, Right Circular Cone, Right Circular Cylinder, Sphere, Hemispheres, Rectangular Parallelepiped, Regular Right Pyramid with triangular or square Base

Trigonometry: Trigonometry, Trigonometric ratios, Complementary angles, Height and distances (simple problems only) Standard Identities

Statistical Charts: Use of Tables and Graphs: Histogram, Frequency polygon, Bar-diagram, Pie-chart 
SSC CHSL Syllabus 2019 - English Comprehension
Reading comprehension

Cloze test

Parajumbles

Miscellaneous

Fill in the blanks

Multiple meaning/error

Paragraph completion

One word substitution

Active and passive voice
SSC CHSL Tier 2 Syllabus
The syllabus of SSC CHSL Tier 2 comprises topics for essay writing, application and letter writing. To prepare for Tier 2, candidates should keep themselves abreast with the current affairs. In previous years' questions in Tier 2 were asked from the following topics.
Women empowerment

Digital India

Pradhan Mantri Jan-Dhan Yojana

Surgicial strike

Make in India etc.
Important books to refer for SSC CHSL exam
Candidates can refer the books given below to prepare for SSC CHSL exam.
Best books for SSC CHSL Preparation
Subject 

Books

Author

English

Objective General

Word Power Made Easy

Newspapers

S.P. Bakshi

Normen Lewis

 

(Any leading Newspapers)

Reasoning

Analytical Reasoning

Lucent Reasoning

Verbal and Nonverbal Reasoning

M K Pandey

Arihant Publication

R S Aggarwal

Quantitative Aptitude

Quantitative Aptitude for Competitive Examinations

Magical Books on Quicker Maths

R S Aggarwal

 

 

M-Tyra

General Awareness

Lucent G.K

Dr. Binay Karna and Manwendra Mukul
Preparations tips for SSC CHSL Exam
To prepare for any exam, it is important for the candidates to follow some tips which can help then score better. Some preparation tips for SSC CHSL exam are given below:
Candidates need to keep a track on all the sections

Equal time should be allotted to each sections

In tier 1 exam the candidates should keep a track on time management while answering all the sections

Candidates are advised to keep themselves updated with the current issues so that it becomes easy for them to answer tier 2 descriptive paper

Regular revision of all the sections can help the candidates retain the important topics

Candidates should refer to sections-wise important books

Candidates are advised to read newspapers to keep themselves updated with the current issues

Candidates can solve the previous year question papers to get the idea about the exam
Questions related to SSC CHSL