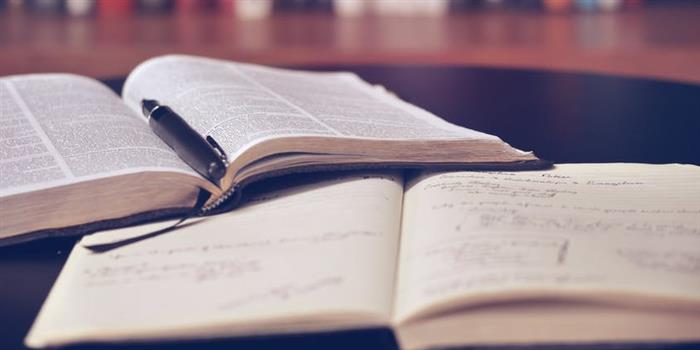 SBI PO Question Papers 2019 – SBI PO aspirants can use the question papers of SBI PO 2019 on this page to know the types of questions asked in the exam. Through SBI PO question papers, candidates can get a fair idea of the level of questions that they can expect in the SBI PO prelims and mains exam. The question papers of SBI PO are based on the memory of the students appeared in the examination. By regular practice using sample SBI PO question papers, 2019 candidates can know their weak areas. SBI PO 2019 will be held online at various exam centres across the country for 2000 vacancies of Probationary Officers. Check details about SBI PO 2019 question papers, previous years sample papers from the article below.
SBI PO Question Papers
Aspiring candidates may go through the below given previous years sample question papers in order to prepare for the exam. The syllabus of SBI PO usually remains same as the previous years. The article will be updated as soon as SBI releases the notification for SBI PO 2019.
| | |
| --- | --- |
| SBI PO Questions Papers 1 | |
| SBI PO Questions Papers 2 | |
| SBI PO Questions Papers 3 | |
| SBI PO Questions Papers 4 | |
| SBI PO Questions Papers 5 | |
| SBI PO Questions Papers 6 | |
| SBI PO Questions Papers 7 | |


SBI PO Exam Pattern 2019
The exam pattern of SBI PO 2019 of prelims will consist of 100 questions from the English Language, Quantitative Aptitude and Reasoning Ability. SBI PO mains exam will comprise of 155 questions from Reasoning & Computer Aptitude, Data Analysis & Interpretation, General/ Economy/ Banking Awareness, and English Language.
SBI PO Question Papers 2019 – Prelims Examination
The first stage of SBI PO exam 2019 is the preliminary examination. Question papers of SBI PO for the preliminary exam will be based on:
Reasoning Ability

English Language

Quantitative Aptitude


SBI PO Question Papers 2019 – Mains Examination
The next stage of the selection process of SBI PO 2019 is the mains examination. Candidates who will qualify the prelims examination will be eligible to appear for the SBI PO mains exam. SBI PO question paper for mains exam (Objective) is based on:
Reasoning and Computer Aptitude

Data Analysis and Interpretation

General/Economy/Banking Awareness

English Language


SBI PO Question papers 2019 - Group discussion/interview
SBI PO group discussion and interview do not require any question paper and is based on a candidate's personality and intellect. This stage of the selection process is a group exercise that tests the candidates on adjustability, optimism, positive attitude, readiness to change, risk-taking ability, flexibility, adaptability, resourcefulness. Further, the candidates are called for the interview round. All those candidates who qualify the interview are the candidates who are finally selected in the SBI PO exam 2019.
How to Prepare for SBI PO?
 Be thorough with the Syllabus - Segregate the syllabus according to your convenience. It can be topic wise or section-wise for each of the subjects.
Know the exam pattern - After going through the syllabus, candidates must go through the exam pattern of SBI PO to know the duration of the exam, sectional division of the question papers, division of marks and number of questions in the question paper, etc.
Best books for SBI PO - To start your preparation, you must know what are the best books for SBI PO 2019 exam.
Prepare a timetable - It is always important to make a proper timetable first and then start your preparation accordingly. After collecting all the best books, and knowing the syllabus and exam pattern, segregate time keeping in mind the syllabus and ensuring that it is completed within time and you can get time for revision.
Start with the basics
It is imperative to understand the basics of each topic to obtain better marks in the examination. As the exam is held in three stages – prelims, mains, and interview. Start with prelims syllabus first and then gradually move towards mains. If the basics are strong and clear, then each stage of the exam will be far easier and compelling.
Study Regularly
Almost all bank exams need regular study. Divide time wisely for all the sections. Study at least three to four hours on a daily basis so that you do not get stress on the peak time of the entrance test.
Update Yourself
For any bank exam, it is essential to stay updated on Current Affairs and develop your core skills. Reading newspapers daily, current affairs books or online e-books, watching news channels and general awareness can make your scores higher in the General Awareness section.
Practice sample papers
Along with current affairs, get a hold on the sample papers and previous years SBI PO question papers to regularly work on your weak areas. Also, practice mock test to get proper knowledge of the online examination and increase your accuracy and speed in attempting maximum questions on the exam day.
Revise and make notes regularly
It is an integral part to make notes on each topic and revise regularly and make your concepts clear on a daily basis to avoid last minute confusion.
Do not take any new in the last week of preparation
It is better to study those subjects which need to be reworked.
Be focused, confident and include stress busters
Confidence while preparing for an exam is the most important. There might be hurdles and obstructions in your way of preparation. But all you need to be is confident. Do not stress with negative feeling. To stress out, include stress busters such as meditation, taking short breaks or walks in a park or garden, watch your favorite series or movie etc. This will help you relax and increase your confidence to appear in the examination.