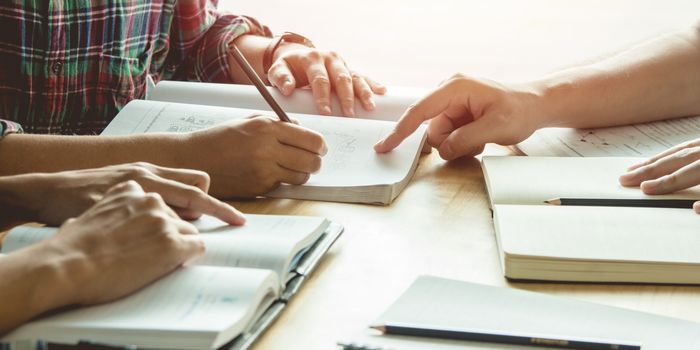 How to prepare for IBPS PO 2019 - The IBPS PO is one of the most competitive exams in India. At any level, whether Probationary Officer or Clerical, though lakhs of aspirants apply for the exam every year, only a few thousands are selected for this officer level job in IBPS. In this article, Careers360 brings you, the answer of 'How to prepare for IBPS PO'. Starting from the complete syllabus, exam pattern, overall preparation plan, last week preparation tips and exam-taking strategy, along with the basic aspects of the IBPS PO exam recruitment process. 
The preparation tips also aim at offering a clear understanding to aspiring candidates on how to ace the IBPS PO exam with an improved basic study schedule and time management strategy. IBPS PO prelims exam 2019 is expected to be conducted in the second and third week of October 2019. IBPS PO 2019 mains examination will be held in the third week of November.
How to prepare for IBPS PO 2019
While we talk about preparing for IBPS PO, what must be our first step towards it, determines your victory or defeat. If you randomly pick up any book and start preparing, you will end up landing nowhere. However, if you have proper plan and strategy in place – like where to start from, what to study first and what later, what books one should study from, what elements are important to build in the preparation plan, etc., then the certainty of your success in the exam goes up by many notches.
Once you begin, the first aspect you should take care of is to have a grasp of the syllabus.
Know your IBPS PO Syllabus thoroughly
Begin with knowing the syllabus. Through the syllabus of IBPS PO, you will know the important topics and different sections you need to cover to fare well in the exam. Read below the topics covered in the exam.
Reasoning - Directions & Arrangements (Circular Arrangements), Codes (Sentence Coding), Critical Reasoning, Syllogism, Analogies (Meaning Based + Logical), Data Sufficiency, Sequential Output Tracing, Visual Reasoning 
English Language - Reading Comprehension, Faulty Construction, Jumbled Sentences, Close Passages
Quantitative Aptitude - Quantitative Aptitude, Line Graph, Pie Charts, Bar Charts, Tables
General Awareness - Banking, Current Affairs, Computer Awareness, Marketing Computer Awareness - Computer Software & Hardware, Operating System, Shortcut Keys, Microsoft Word, PowerPoint, Excel, Internet & Networks
To get details related to IBPS PO syllabus, click here
Check IBPS PO Exam Pattern 2019
Once you are aware of the syllabus and the important topics, the next part you must ensure is that you know the exam pattern to have a better understanding of the topics and sections which are given more weightage in the exam. It is also essential for the candidates to get acquainted with the exam pattern of IBPS PO to know the type and number of questions, section distribution, and duration of the exam. Candidates can check IBPS PO exam pattern for preliminary and main exams in separate tables below:
Exam Pattern for Prelims Examination
Sections

No. of Questions

No. of Marks

Duration

Reasoning Ability

35

35

 

 

Total 1 hour

Quantitative Aptitude

35

35

English Language

30

30

Total

100

100
IBPS PO Exam Pattern 2019 – Mains
| | | | |
| --- | --- | --- | --- |
| Sections | No. of Questions | No. of Marks | Duration |
| Reasoning and Computer Aptitutde | 45 | 60 | 60 minutes |
| General/Economy/Banking Awareness | 40 | 40 | 35 minutes |
| English Language | 35 | 40 | 40 minutes |
| Data Analysis and Interpretation | 35 | 60 | 45 minutes |
| Total | 155 | 200 | 180 minutes |
| English Language (Letter writing and Essay writing) | 2 | 25 | 30 minutes |
Study, but from the best lot only
For instance, you may be knowing the exam pattern and syllabus of IBPS PO, however, you just pick up any books or study material available in the market and start preparing for the exam, then the effort you have invested in knowing the syllabus and exam pattern, will not bear fruitful result. Thus, it's important that you study from the best lot of the books available in the market. By studying from IBPS PO best books, you will be able to understand the complicated concepts with much ease and will get the best way to solve your questions. Check some of the recommended books given below:
Best Books for IBPS PO 2019
| | |
| --- | --- |
| Books | Publication/Author |
| Comprehensive Guide to IBPS | Disha Publications |
| Quantitative Aptitude | R.S Aggarwal |
| The Complete Success Package - Bank PO Recruitment Examination | Arihant Publications |
| Objective Computer Knowledge & Literacy | Kiran Publication |
| Target IBPS PO | Disha Publications |
| Quantitative Aptitude Test for Bank PO | N.K Singh by Upkar Publication |
| English Language | Wren & Martin |
| Bank PO Solved papers for PO & MT | Kiran Publication |
| M Tyra for IBPS PO | BSC Publication |
| General Awareness category | Mahindra Financial and Banking Awareness |
Devise a time-table and exert to keep up with it
Proper planing is a pre-requisite to score well in the exam. It is imperative to plan your objective for preparation well in advance. After you have the best books in hand, and you know the syllabus and exam pattern of IBPS PO 2019, candidates must divide their time effectively to ensure that they complete their syllabus in time and still have time left for revision.
The planning should be done keeping in mind the syllabus. Candidates should maintain a strict routine on daily basis and must avoid random or weekend preparation sessions. Consistency is most important here. Divide your sections as per the time in hand and plan your daily hours of study accordingly. The sections in IBPS PO exam include Reasoning, English Language, Quantitative Aptitude, General Awareness and Computer Knowledge.
What strategy to apply while deciding to take up the sections?
The sections who carry more weightage as per the exam pattern of IBPS PO 2019 and the sections you can solve with ease must be taken first. Sections with lesser weightage must not be given preference. They can be taken on later.
Strengthen your fundamentals
To start off with the preparation, understanding the basics of each topic is crucial to secure good marks in the examination. This will help candidates know the principles behind questions asked in the test and help them solve questions involving these topics efficiently. Thus, if your basics are strong and there is complete clarity in the concepts fundamentally, then rest of the things are just add ons. You can manage all other complexities if your basics are strong. If basics are strong enough, studying each subject for both prelims and mains will be easier and interesting. However, if the basics are not clear, then no matter how much effort one puts in, the result will always be rote learning and theoretical understanding which will not help in the actual exam. 
Maintain and daily rhythm of study
Many candidates make this huge mistake of just studying for the exam in the last few months or days or whenever they feel. This is a very wrong approach and later on, such students put the blame of their failure on the external factors, which in fact is not true. The problem was that, exams like IBPS PO need thorough study and detailed planning. Thus, studying intermittently or just on weekends or as per our comfort is not a workable solution to crack the exam. Once you decide to take the test, just ensure that you have a set time-table for everyday and then ensure that you meet your daily target of study.
Stay updated on current affairs
To sit for the bank exams, it is important to update your four core skills (reading, writing, listening and speaking). You can improve and develop your core skills by reading newspapers, magazines, watching news channels and other general knowledge/current affairs books. Candidates having proper knowledge in this section will score better marks in the General Awareness section. 
Practice with previous years sample papers
Another important element of the preparation is to practise the previous years' question papers, sample papers and taking as many mock tests as possible. It is better to practise as many sample papers as you can and find out your weak areas so that they can be worked upon. Attempting mock test is equally necessary to prepare better for the examination. Mock tests help candidates know the areas of their strengths and weaknesses. With the help of the mock tests, candidates can know the structure of the exam and help you in increasing your confidence to take up the online exam. This will develop speed and accuracy in the actual exam. 
Short notes during preparation a must
During the preparation, making short notes must be a regular practice. These short notes will play a vital role during revision. Making notes on all the topics will help candidates understand them better. Candidates can write formulas or short forms or shortcuts to use them at the time of revision, so that they need not to go through the entire syllabus again. This will also ensure that all the topics are covered and not even a single topic has to be compromised. The short notes should be crisp and in bulleted points as topics prepared in such a manner will be easier to notice and therefore convenient during revision. 
Make Revision an Integral Part
As you complete each topic of the syllabus, keep at least the last month or last two months for revision. But do not spend too much time on it as it might hamper your preparation. Revision at this stage should be quick. Make use of the short notes at this stage and complete your syllabus again. It is advisable that you do not ignore this crucial part of the preparation as this will lessen the chances of scoring well in the exam.
Avoid taking new topics in the last lap of preparation
Towards the last phase of preparation (at least last 2 months), do not start learning new topics. Rather, devote time in revising the topics that you have learnt so far. Brush up your strengths and go through the difficult topics.
Last-week preparation strategy for IBPS PO exam: In the last week of preparation, the candidate should be focused and very selective in terms of subjects and topics to be revised and studied. Study only those subjects where you need to improve.
Stay positive and confident
It is important to keep a positive mind before the exam. Do not stress yourself with negative emotion, as stress and panic will not bring a good outcome. Enter the exam hall with a positive mind that you have prepared well and give your best shot.
Take necessary breaks
It is not a very good idea to pressurize yourself during preparation. Include stress busters whenever you feel burdened. Watch your favourite television show, go for a movie, small outing or play favourite indoor or outdoor games. Always remember, stress will never gain marks in the exam, so better try avoiding it.
Questions related to IBPS PO