How to prepare for RBI Grade B 2020 Reasoning?
How to prepare for RBI Grade B 2020 Reasoning - Reserve Bank of India (RBI) conducts RBI Grade B Officers exam in online mode. Thus, while preparing for the exam, various questions arise in the candidate's mind. One of the most important questions that arises is how to prepare for RBI Grade B exam. Since preparation is the key to success, candidates must focus on preparing their best for it. As per the RBI Grade B selection process, the test is held in three stages - prelims, mains and interview, it requires the candidates to have different strategies to prepare for each of the stages. In the prelims stage, there are various questions asked from four sections English Language, Quantitative Aptitude, General Awareness and Reasoning. Most of the aspirants find Reasoning to be tough and requires a lot of practise to secure good marks in this section. Here in this article, we will be discussing how to prepare for RBI Grade B 2020 Reasoning section.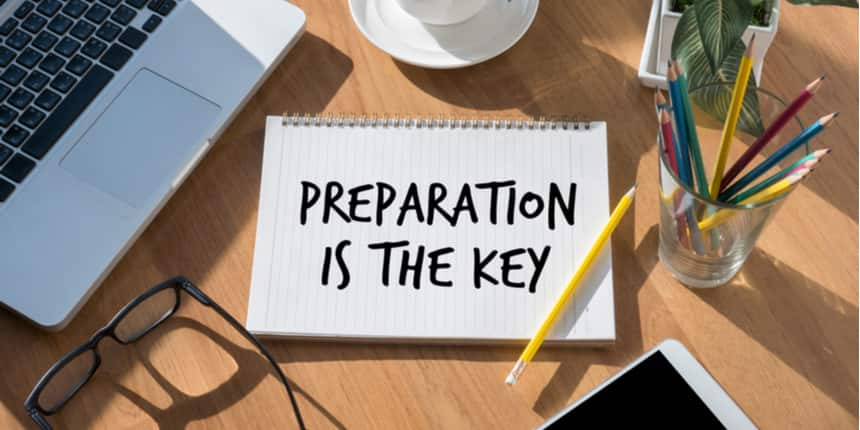 RBI Grade B 2020 exam for the prelims stage is expected to be conducted in November and candidates have a lot of time to prepare. According to the RBI Grade B exam pattern for prelims, the reasoning section will consist of a total of 60 questions of 1 mark each, making it very important for the candidates to practice regularly and attempt the questions carefully. To know more about how to prepare for RBI Grade B Reasoning, go through the article below.
How to Prepare for RBI Grade B Exam Reasoning Section?
Before proceeding towards how to prepare for the reasoning section in RBI Grade B exam, you must know the exam pattern for the prelims stage. The table below contains the different sections from where questions are asked in the prelims exam along with the reasoning section.
RBI Grade B Exam pattern 2020 for Phase I - DR (General)
Topic

No. of Questions

Marks

Time

General Awareness

80

80

Consolidated Duration of 2 hours

English Language

30

30

Quantitative Aptitude

30

30

Reasoning

60

60

Total

200

200
Preparing Reasoning Section of RBI Grade B Exam
Here are some tips by following which you will be able to prepare for RBI Grade B 2020 reasoning section:
How to prepare for RBI Grade B 2020 Reasoning?
Lets know more about the preparation tips for Reasoning in details:
Syllabus for the Reasoning section
By going through the syllabus for the reasoning sections, candidates can have a clear idea of what topics they must study, which topics they are good at and which one requires more attention. Here are the list of topics both Verbal and Non-Verbal from where questions are asked in the prelims exam:
Inequalities

Alphabetic Arrangement

Ranking

Linear Seating Arrangement

Circular Sitting Arrangement

Syllogism

Scheduling

Double Line Up

Machine Input-Output

Data Sufficiency

Puzzle
Best books for RBI Grade B Reasoning Section
Getting the best book for you will help you to get exposed to a lot of examples and practise sets which might help you to crack the exam. These books are written by experts and are also recommended by the exam toppers. Candidates can get these books either from their nearby book store or from the online shopping sites too. The list of some of the best books are listed compiled below:
Reasoning: M.K. Pandey

Verbal & Non-Verbal Reasoning: R.S. Aggarwal

Modern Approach to Verbal Reasoning: R.S. Agarwal

A New Approach to Reasoning Verbal and Non-Verbal: Arihant Publication
RBI Grade B Reasoning - Important Topics
One of the most important topics which is asked in the exam is Syllogism which is also called the deductive reasoning test. Here are some tips through which candidates can solve Syllogism questions easily.
Tips for Syllogism
Try to solve it using venn diagram

Try to solve at 5 questions from syllogism everyday to increase your accuracy
Tips for Blood Relationship
Identify the type of question whether it is there are single-person blood relation questions, coded blood relation and multiple-person.

Using diagrammatic representations can help solve these types of questions.
Seating Arrangement Questions
Since it is time consuming, try to solve it with speed.

In a single arrangement, there are a set of 3 to 5 questions. Thus, try to get the initial arrangement correct and then you can solve the rest easily.

Make sure that the basic concept of sitting arrangement is clear in your mind.

Solve at least 3 to 5 questions from the seating arrangement regularly.
Life Tips on How to prepare for RBI Grade B 2020 Reasoning
Apart from studies, it is also very important for you to lead a very normal life while preparing. Many candidates leave all activities and focus on just the preparation. This can cause mental stress and tiredness. Here are some life tips that you must follow while preparing for the exam:
Take a proper meal and drink sufficient water

Sleep on time

Do not spent all your time in studies

Do not lock yourself in a room for the preparation

You can watch some good movie at times and listen to good music

Go out with friends

Do not panic unnecessarily
Read More:
RBI Officer Grade B Syllabus 2020
RBI Officer Grade B Admit Card 2020
RBI Officer Grade B Result 2020
Questions related to RBI Grade B Officer
Showing 21 out of 21 Questions