Ghar Pe SSC JE Preparation Coaching During COVID-19
Ghar Pe SSC JE Coaching 2020 - SSC has postponed its SSC JE 2020 exams till further notice, the reason being the worldwide COVID-19 pandemic. Keeping in mind the health concerns of its citizens, the government has proposed a Janta Curfew where PM Modi had urged Indians to stay home to stop the spread of the deadly virus. This isolation has already brought the work proceedings of several companies to halt, it has also hampered the school, college and several coaching institutes. Several government exams have been postponed till further giving candidates a chance to prepare more and make the most of this self-isolation. These Ghar Pe SSC JE coaching 2020 tips helps candidates to make the most of their time during the JANTA Curfew. Today we will talk about the preparation tips of SSC JE as the exam which was scheduled to be conducted from March 30 to April 2, 2020, has also been postponed.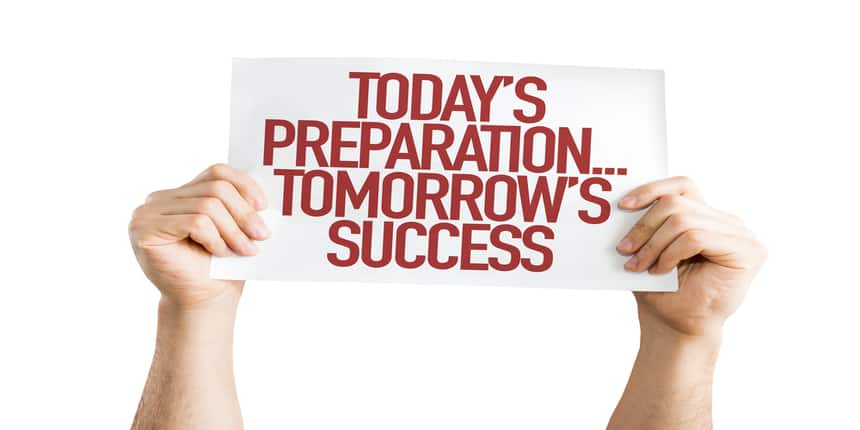 Ghar Pe SSC JE Coaching 2020- Tips to Prepare
First of all, it is always advised to not panic during these situations and stay focused on your goal of qualifying of SSC JE exam 2020.

Know the SSC JE 2020 Syllabus and Exam Pattern in detail. Try not to miss any topic of the section.

Make a time table keeping in mind the postponement. Add more revisions and practice more mock tests in this time table.

Go through the difficult topics as well. Many candidates skipped the tough topics due to shortage of time and can now pick on them as they have a few more days in hand.

This is also the best time to clear your basics, read theories and check concepts.

Memorize the Formulas - this extra time has given you a chance to memorize the tough formulas Keep them at your fingertips.

Extra time means extra preparations, arrange the SSC JE previous year question papers as much as you can and start solving them. It is always advisable to keep a timer ready while solving the question papers, this will help you to manage your time and solve questions quickly.

Going through the previous year question papers will also help you check the weightage of different topics, the trend of question from the last 5-10 years followed by the experts making the papers. asked and their difficulty level.

Arrange the best books for SSC JE and thoroughly revise them, for one last time.

Take Mock Tests as much as you can. Subscribe to mock tests, there are many websites that provide free as well as paid mock tests. These mock tests give a real exam-like feel.
There's always a better side if we see things differently, this extra time will help curb the corona spread situation and also help you gain some more confidence while going to the exam when the new dates are announced.
Until then, All the Best!
Frequently Asked Question (FAQs) - Ghar Pe SSC JE Preparation Coaching During COVID-19
Question: Is the SSC JE exam tough?
Answer:
No, SSC exam is not that tough. If you try to solve 80-85% questions out of the total, your chances of qualification will be higher.
Question: How can I study for SSC JE at home?
Answer:
Refer to the best books, solve previous year question papers and give mock tests.
Question: How can I prepare for SSC JE online?
Question: Can we crack SSC JE without coaching?
Answer:
Yes it is possible to crack without coaching, but you will have to follow a strict study plan and refer to the best study materials.
Question: Do questions repeat in SSC JE?
Answer:
Yes but you can't completely rely on them.
Questions related to SSC JE
Showing 33 out of 33 Questions