Expert tips to become an IAS officer by Prof. Mani RSS, Vice President, ITM Group of Institutions
The Civil Services Examination (CSE), conducted by the Union Public Service Commission, or UPSC, opens the gate to a very satisfying career in government services. You can join the Indian Administrative Service as an assistant collector and even rise to the position of cabinet secretary, the highest civilian post in the country. There are other avenues than being an IAS officer alone. Joining the Foreign Service entitles you to ultimately become India's foreign secretary or an ambassador. It all depends on which service you get selected, depending on your rank in the Civil Services Examination.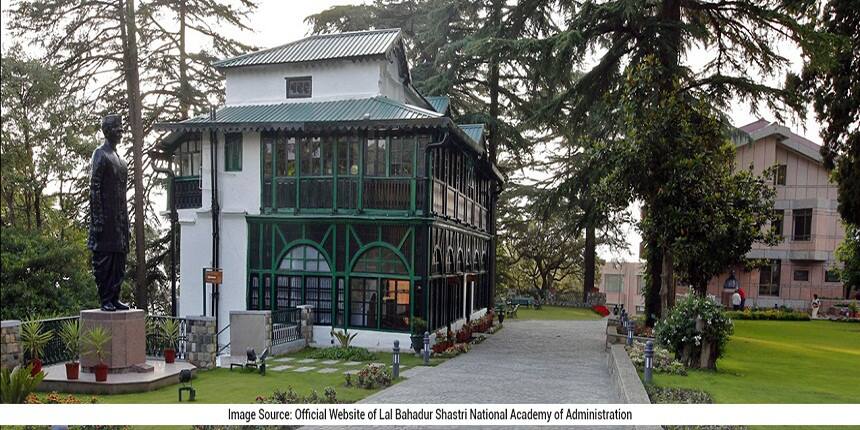 There are at least 24 services that a candidate can become a part of by qualifying the Civil Services Examination. It includes 17 'Group A' services under the Central government like Indian Administrative Service (IAS), Indian Police Service (IPS), Indian Audit and Accounts Service (IA&AS), Indian Foreign Service (IFS), to name a few. Those who are not selected for 'Group A' service can get into seven 'Group B' services.
The service allocation depends on the candidate's rank and number of vacancies in the year of recruitment.
Except for a lucky few, thousands of candidates toil for a couple of years to clear one of the most competitive exams in India. If you are a civil services aspirant, read on to prepare a roadmap for your success.
Entering Central service is a fascinating option for two reasons. You can build a career with an assured career progression and also directly contribute to nation building with your personal inputs. For example, it is the District Collectors, who are IAS officers who are contributing in a big way in containing the spread of coronavirus and COVID-19, the infection caused by it.
The starting point of such a career in government service is the Civil Services Examination, or CSE, conducted by the Union Public Service Commission (UPSC).
The minimum eligibility to appear for the Civil Services Exam is that you must have successfully completed an undergraduate programme. The age for entering civil services is 21-32 years.
The UPSC Civil Services Exam has three components. They are: Preliminary Exam, or Prelims, which is an objective pen and paper-based exam; Main Exam, or Mains, which is a written exam with subjective questions and finally the Personality Test or Interview.
If you clear the Prelims you qualify for the Mains and if you clear it you can appear for the final interview. Each of these stages is very tough. Each level becomes tougher as you go to the next level. So, the Prelims are tough, the Mains are tougher and the final interview is the toughest.
I am a humanities graduate. Can I become an IAS officer?
Those who seek guidance to become IAS officers always ask whether to take up humanities at the undergraduate level. Many of the papers that you need to appear in the Prelims are related to humanities. So, if you have taken humanities at undergraduate level, it means you have planned early, which gives you a great start to become an IAS officer.
I am an engineer. Can I become an IAS officer?
There is nothing to worry for others who have not taken humanities at degree-level. Even if you are an engineer or a science student and want to get into the civil services, all you need to do is to fill up the forms and start preparing for the Civil Services Exam. Same is the case with those who have qualified professional courses like MBBS, BDS or any other discipline.
In the Prelims and Mains there are one or two subjects that you can choose, based on your earlier area of study. Some subjects are fixed by the UPSC, but in some subjects you have a choice, and therefore, depending on your graduate studies, you can choose some of these subjects.
If you are serious about civil services and becoming an IAS officer or an IPS officer, it is good to join a coaching class because they teach you tricks and tips to tackle the tough questions in a correct manner. Coaching classes also teach you to practise in such a way that you are able to answer maximum questions accurately in the shortest possible time.
The coaching classes also prepare you for the challenging Personal Test or interview. The interview panel essentially consists of five to six experts who are trying to test whether you have the ability to handle tough challenges as an IAS or IPS officer.
In case you are concentrating on your civil services preparation after graduation and not working at all, you should ideally enrol at least for a master's in arts or a master's in commerce. The reason is that the general preparation for civil services from start to finish is a period of anywhere between one to two years. So, if you enrol with a local university and have an opportunity do a course in arts or commerce, then it adds to your preparation and in the process, you would have also acquired one more qualification. This will also be helpful when you apply for jobs other than IAS.
IAS exam preparation should have a well-planned and long-term strategy. You have to ensure that you devote enough time and energy to the whole process as your performance will decide your future career.

The advice to civil service aspirants was given by Prof. Mani RSS, Vice President (Institutional Development), ITM Group of Institutions, in a webinar hosted by Careers360 recently.
If you have any doubt regarding any course or career, write to us at:ask@careers360.com or visit https://www.careers360.com/qna
Questions related to UPSC Civil Services Exam
Showing 1296 out of 1296 Questions